Korea-based online store ElevenPlus, recently released Sound 2, a portable Bluetooth speaker with built-in magnetic back so that you can easily stick it on any steel surface. It is an elegant speaker that satisfies your audio accessory needs in a minimalistic way. Moreover, its integrated charging cable and compact size allows carrying it to any place easily.
You might have seen different kinds of Bluetooth speakers, but this speaker is unique as its aesthetic and pleasing design goes with every corner of home. Just imagine that you are trying to sleep in your bedroom but you are yearning to enjoy soothing music, then this tiny speaker is just perfect for you.  Fill any space of your home with quality output whether it's your bedroom or kitchen with Sound 2.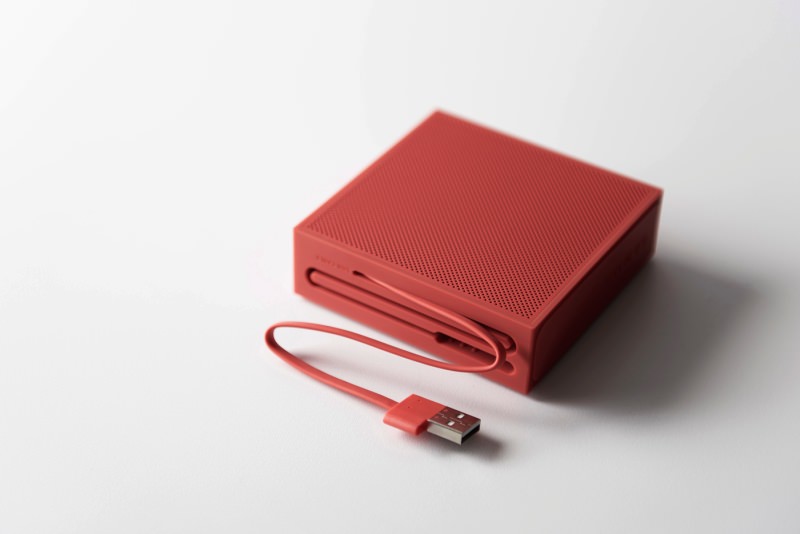 It is made from combination of PC, ABS and Silicon to offer an attractive look. The Sound 2 comes in dimensions – 95 x 95 x 28mm and weighs only 186 grams. Bluetooth 4.2 provides connectivity with many devices and 3W speaker offers high quality audio experience. An on-board rechargeable battery can play songs for 10 hours.
You can pull out the integrated charging cable and plug-in to main socket in case your pocket-sized boombox is low on power. Keep it plugged for two hours to fully charge the battery, thereafter put it back it into its place, and explode every corner of your room with your favorite music with thrilling sound. All of this while sticking it on the refrigerator door; all thanks to built-in magnet which makes it metal-friendly.
This square-sized speaker can be placed horizontally or vertically as per the space available. A string can also be attached making it more convenient to carry around. There are two colors available in these speakers, and can be purchased from ElevenPlus for $54.