Don't confuse this device with a camera, as it is nothing but a concept speaker that is designed like iris diaphragm of camera lens. This compact speaker is created by South Korean designer SaeJoung Kou to provide quality sound through its aperture. It is crafted from timber for providing better sound quality, as wood is known to deliver great acoustics.
Just like the mechanics of a camera lens, this tiny speaker also has flat fins that can be rotated together or away to form small to large opening. With increasing and decreasing of the orifice, you can control volume of the speaker accordingly. It features ports for both headphone and microphone for easy connectivity as well as charging with USB cable.
The speaker also comes with Bluetooth compatibility to connect with your smartphone and enjoy your favorite music anytime, anywhere. SoundBarrel speaker forms a brilliant interaction with the user to deliver great functionality. Although the speaker has nothing to do with photography, but shutterbugs might like this speaker due to its aperture that is a replica of camera lens.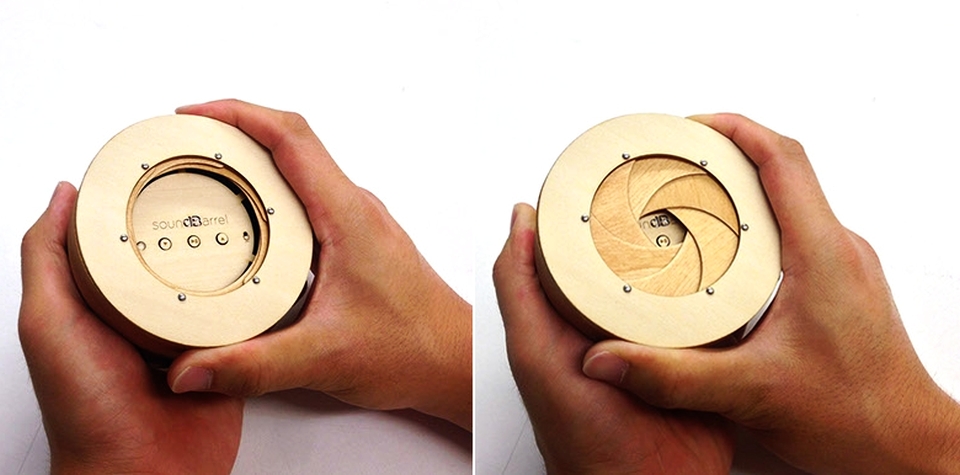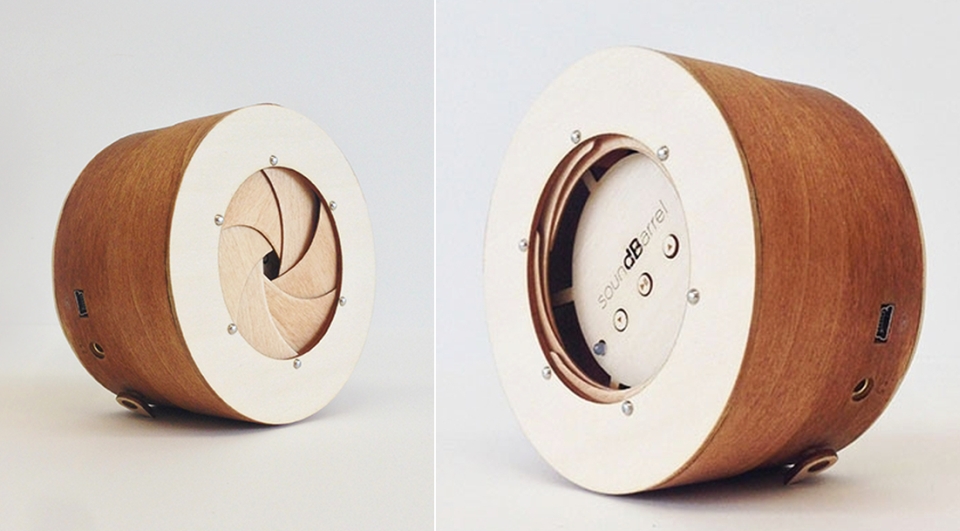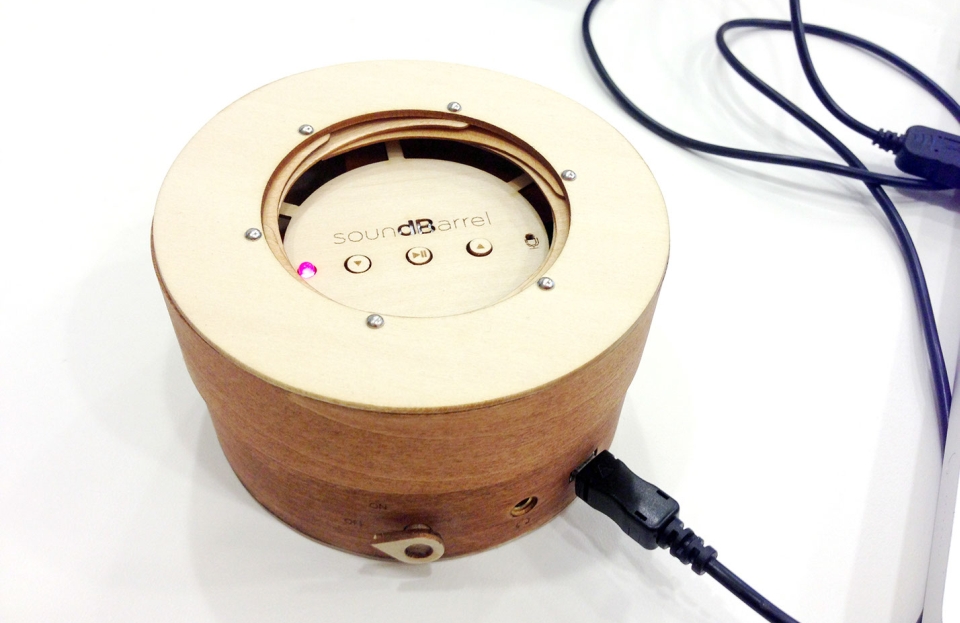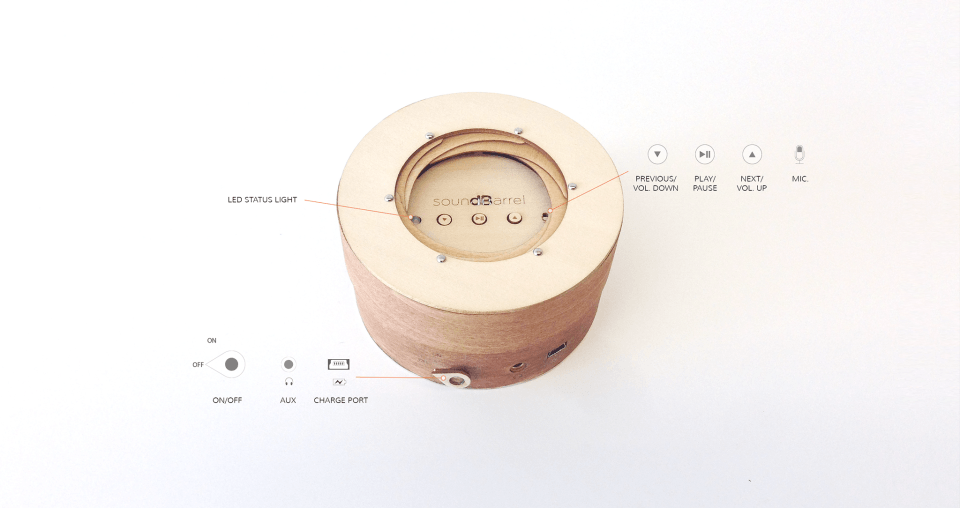 Credit: TheCoolector