Douglas Barnhard of Sourgrassbuilt, a California-based workshop has been crafting inspiring furniture, birdhouses, and bread boxes with his family for years. Their designs are inspired by the modern architecture of mid-century and skate/surf culture in Santa Cruz. They use high quality repurposed materials purchased from the US to craft handcraft birdhouses that look more sophisticated than most of our homes.
Here we have organized some unique architectural birdhouses made by Sourgrassbuilt that you can display at your homes to attract different species of birds. According to their specifications, you can select the right one for you and add a magical mood to your home decor.
Pitched Birdhouse
It is the latest design made by Doug that features unique pitched open air roof just like mid-century homes. Constructed out of bamboo and outfitted with plywood face and roof, this unique birdhouse is covered in the dark gray laminate to reflect Kauai and modern style. It is great for decorating modern homes with compact birdhouse, having 8×6-inches 5×12.5-inches dimensions.
Buy: $199.99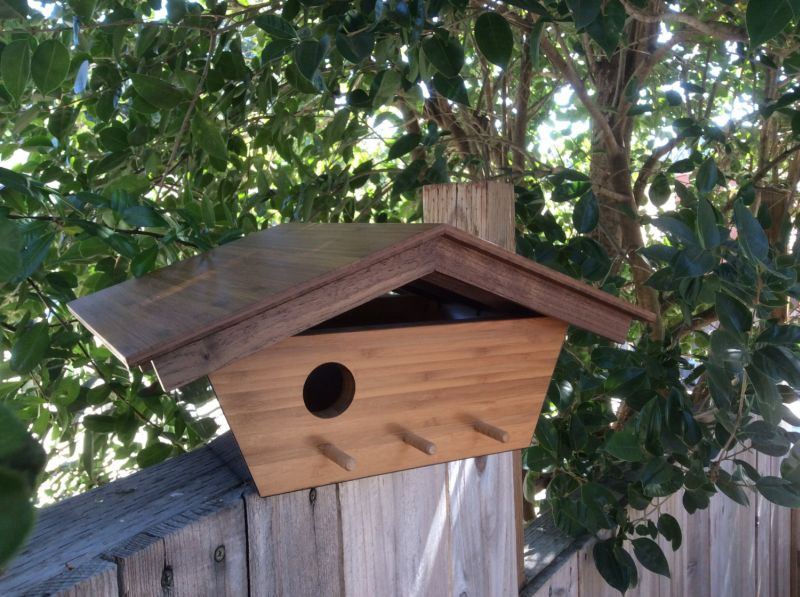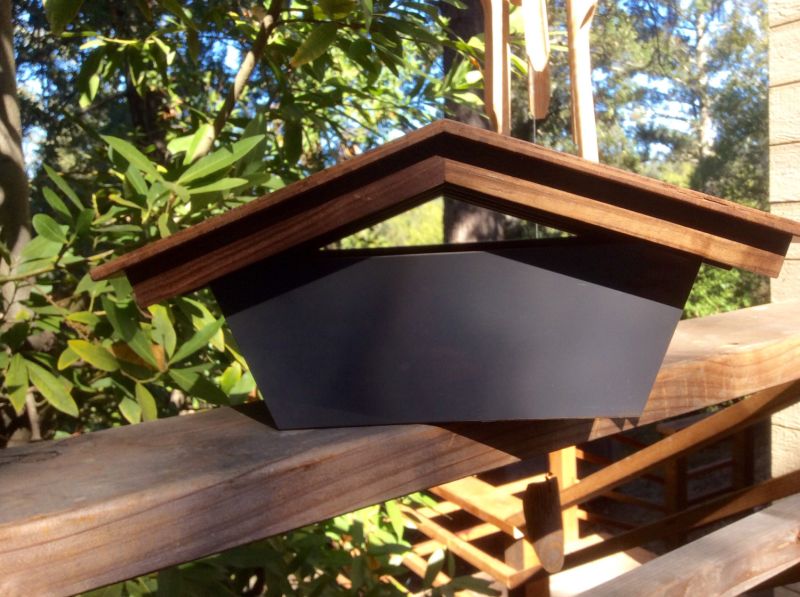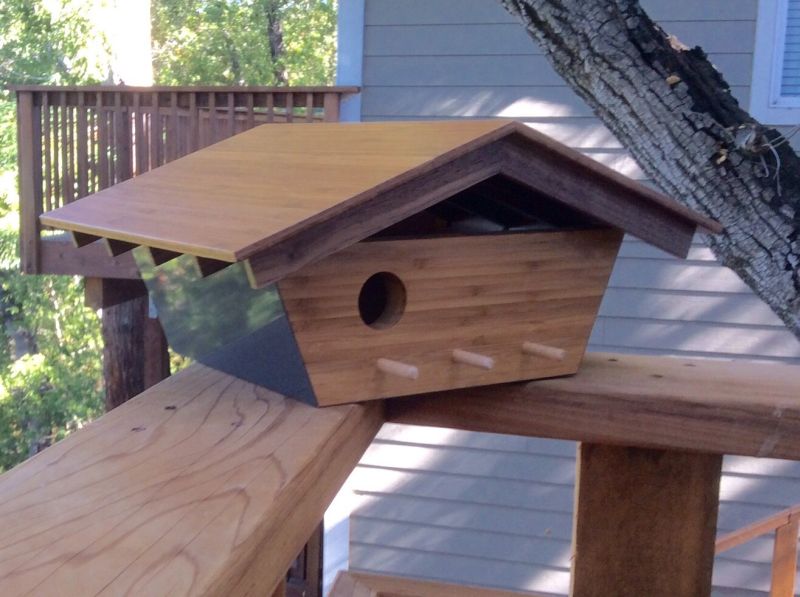 Tea Birdhouse
This tiny birdhouse is inspired from Japanese tea garden inside Golden Gate Park in San Francisco California. It is made from bamboo and furnished with three walnut racks. It will surely attract the singing birds to stay a while in this little zen house. With dimensions 10x7x5-inches, these birdhouses are pretty cool for small homes.
Buy: 169.99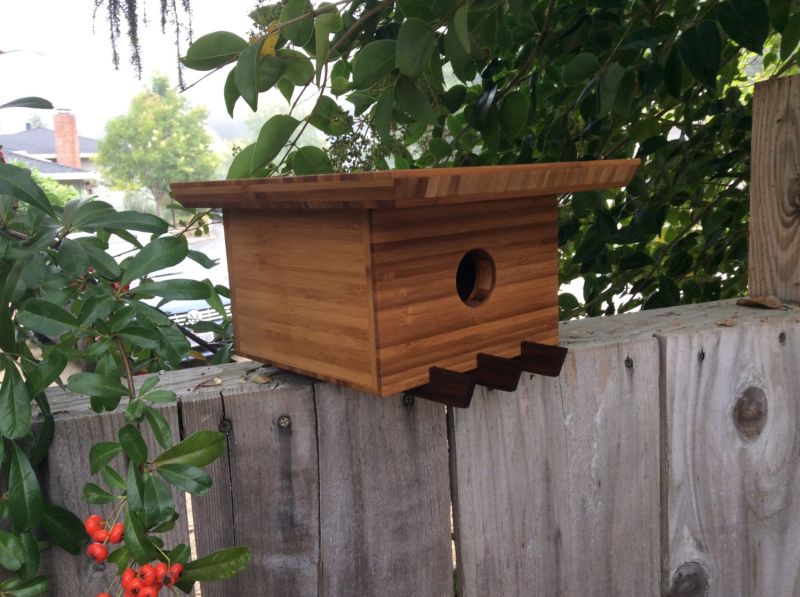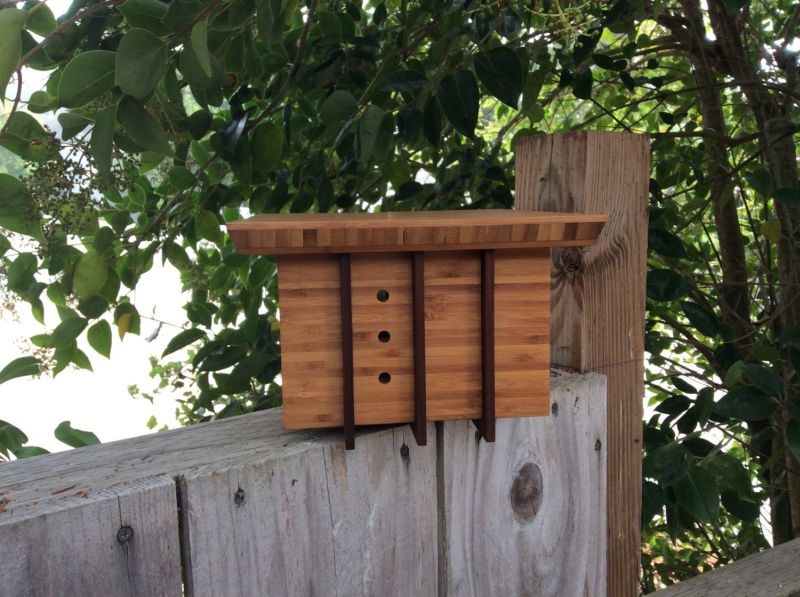 Sunset Modern Birdhouse
As the name suggests this birdhouse has been made exclusively for Sunset magazine. It is an Eichler-inspired shelter for birds made out of bamboo and protected with teak and glossy white and orange laminate. The movable planters perched on the roof and in front of birdhouse make it more captivating and alluring place for a bird. It has a floor-to-ceiling viewing area and roof for succulents. This modern birdhouse measures 14.5×9.5×7-inches.
Buy: 349.99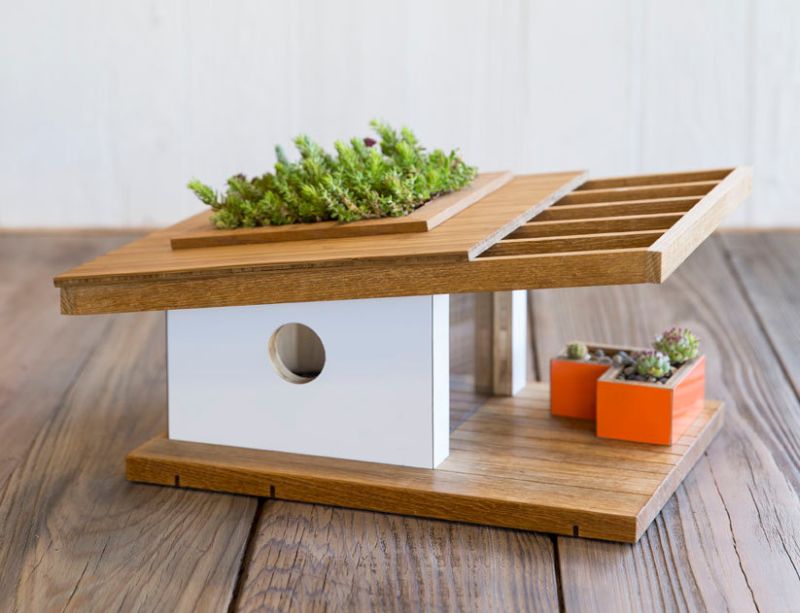 Kauai House
This birdhouse inspired by Kauai and Hawaiian architecture is made from bamboo and teak and features two tiny handmade surfboard sculptures. There is enough space around the birdhouse and the gaps in the walls looks great for tiny birds to hop inside easily. Measuring 16x16x9-inches it also portrays a Hawaiian lifestyle.
Buy: 329.99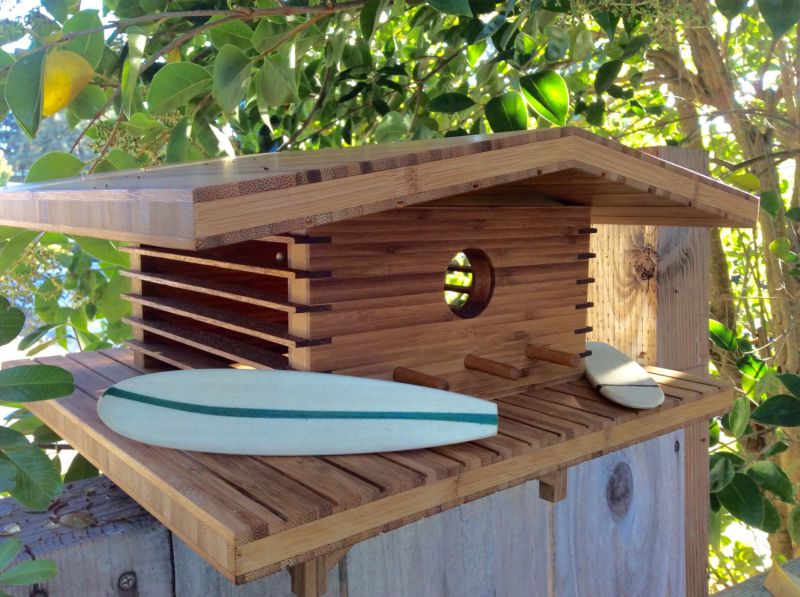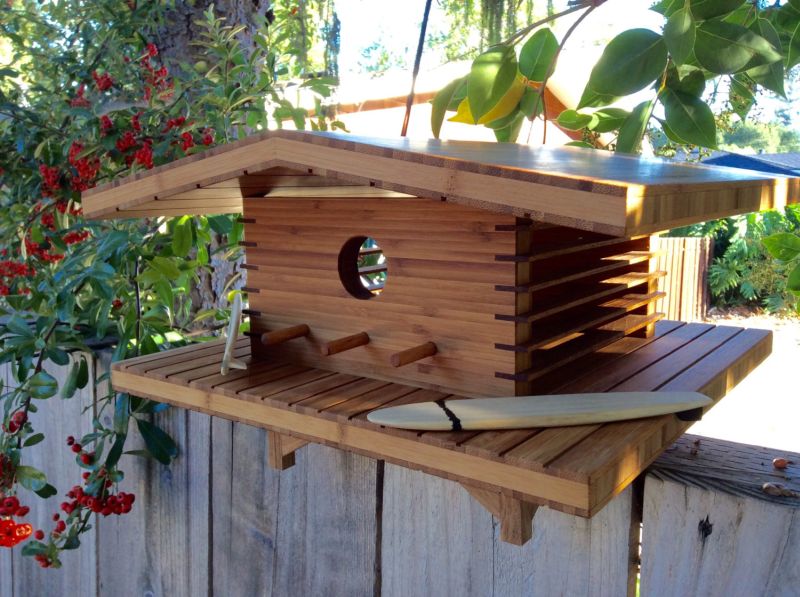 Eichleresque Atrium birdhouse
This Birdhouse is also influenced from Eichler's design conceptions for homes across the bay area and his atrium style homes.  It consists of two houses featuring sliding roofs and floor-to-ceiling windows made of aluminum. The color combination of white and gray along with high-end laminate makes it a great accessory any modern deck or patio.
In between two sections of the birdhouse, there is also a bamboo-made planter box that can be used for keeping bird seeds or succulents. Measuring 22.5×11.5×8.5-inches, the birdhouse in wood and metal combination looks amazing in any garden. You can easily place it over a tree or fence to provide birds a well-ventilated shelter.
Buy: 399.99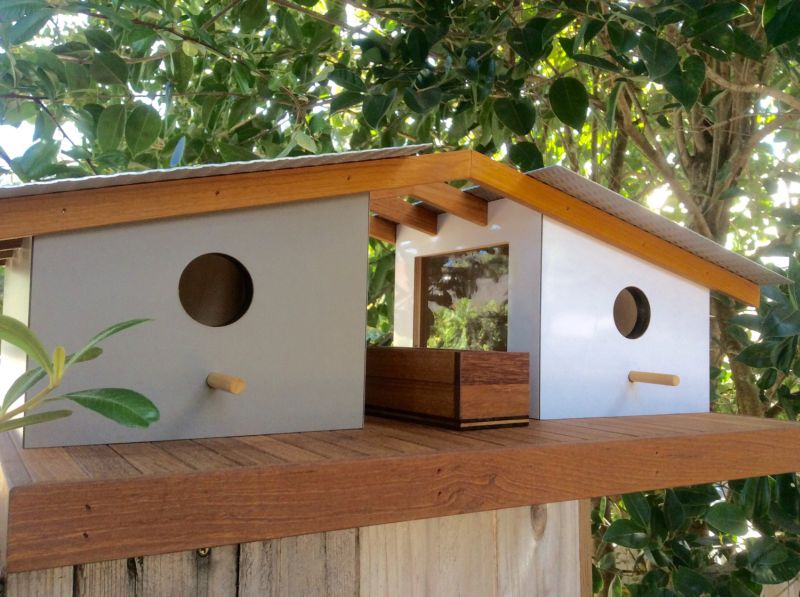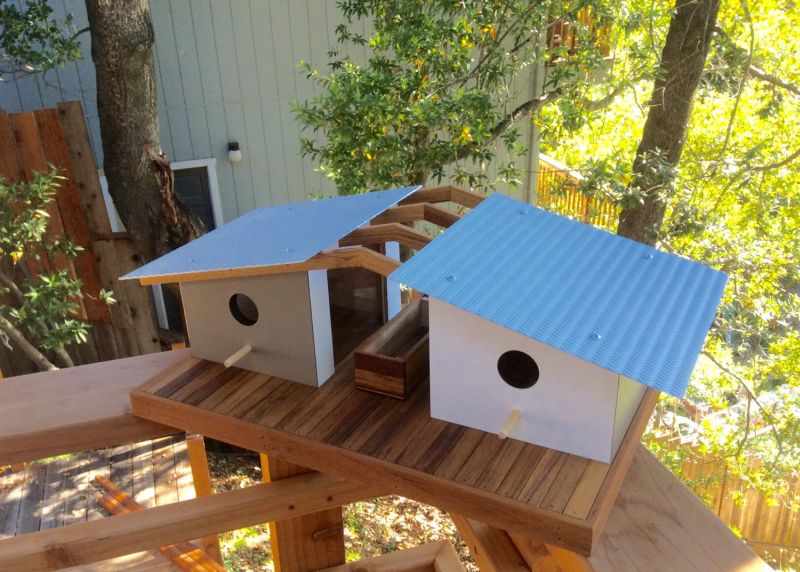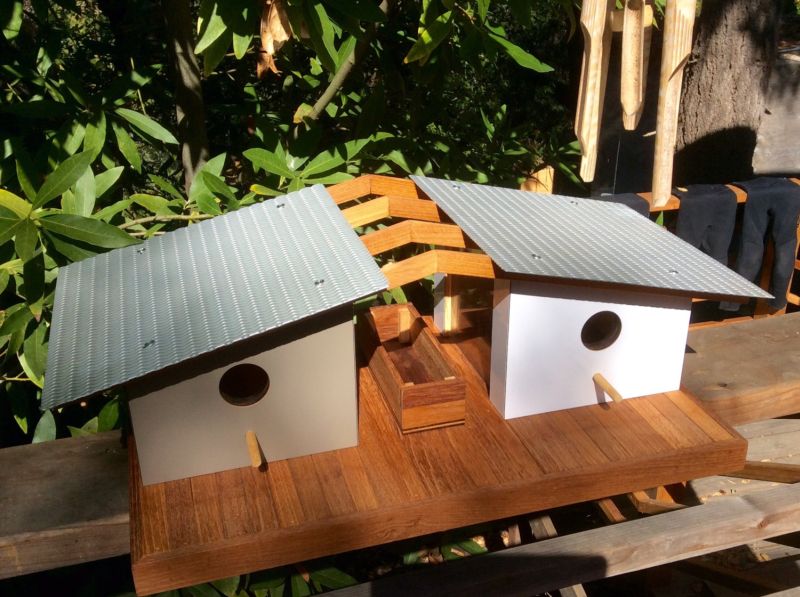 SIXTIES MOD birdhouse
Made from solid mahogany, it features a flat roof and entry holes on two sides. You can position it around your property so that birds start staying in this tiny home. It is a simple and safe birdhouse to attract different species of birds in the backyard of your home. It comes with handy dimensions 10.5×10.5×6-inches.
Buy: 169.99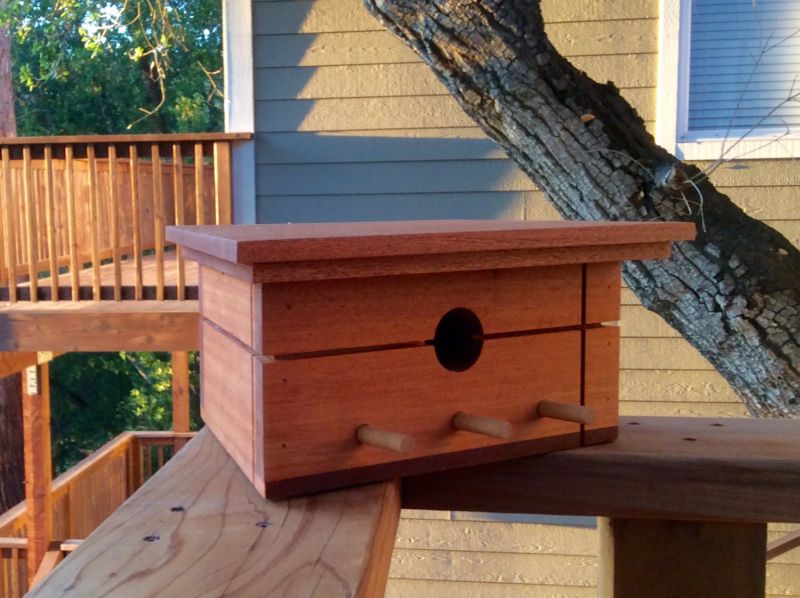 There are also other birdhouse designs by Doug which can be purchased or viewed on his official website.