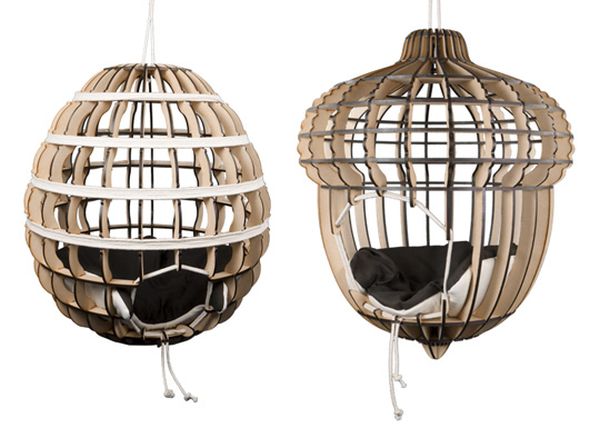 Cat persons have been known to go to great extremes to provide the best accommodations for their kitties. South African company KittiCraft banks on this petting zeal to commercially launch their posh line of line of cat perches, beds, and scratchers. Crafted from CNC laser cut cardboard and medium density fiberboard, it is not the essence of chicness that enthralls us. Rather, it is the modular nature of the furniture line that really tickles our fancy. How so? Well, most items of the range are shipped in different components, which can be easily assembled by the user without any glue or other supporting tools.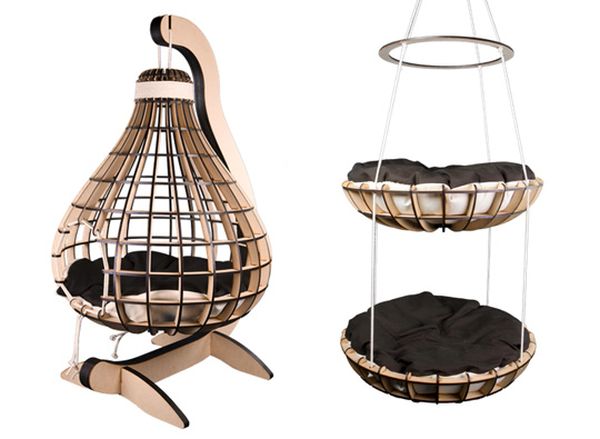 We already mentioned that the line is roughly available in perch and bed models, all of which are specially crafted for your precious feline pets. In this regard, the perch models are mainly available in Acorn ($167), Beehive ($202) and Calabash ($174) series. As per their names, each of these models replicate the form of their natural counterparts. For example, the Calabash series of perches deftly mimics the dried, hollowed out fruit of the Calabash vine, while the Acorn is inspired by the unique organic shape of naturally occurring acorns.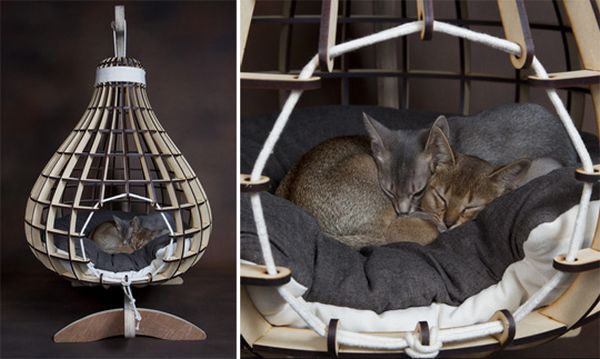 Similarly, the beds are also available in aptly named models like the Goblet ($125), KittiBunk ($162), Zulu Hut ($190) and Toroid Hammock ($134). Their designs follow the company's trademark intricate patterns complemented by some gorgeous craftsmanship. For example, the Kittibunk goes by a cushioned tube like form that is effectively protected by an embellished cage like structure. On the other hand, the Zulu Hut appropriately replicates a traditional Zulu dwelling, which is sometimes encountered in the rural parts of South Africa.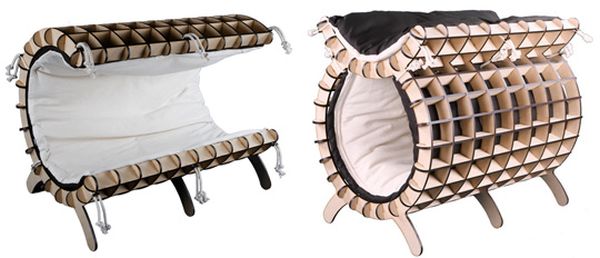 Via: KittiCraft