Fernando Abellanas is a vocational designer and a craftsman from Valencia, Spain. He has designed a tiny, moveable and hidden workspace under a traffic bridge. The design of this studio is a novel response to the urban space shortage in the city.
The location of his tiny studio is secret because he likes to work in solitude. The self taught artist made this cabin himself without any help from others. The amazing thing about his studio is that its 16 feet off the ground. And a hand crank moves its metal base from one side of the bridge to the other, along the rails. His studio is adorned with a shelf, chair, and desk which hangs on the bridge's concrete wall. This tiny whimsical cabin reminds the childhood experience of hiding under the furniture.
As Fernando says:
The cabin as a concept has been important to me since childhood, not the idyllic holiday cabin in the woods, but a place to take refuge in our environment. Observing passing cars and trains with no one seeing me gives me great sense of peace.
As a kid his love for painting morphed him into furniture designs, and his creativity flung him into various DIY projects including this special studio design right in the middle of the city. Most of his creations are inspired from his childhood memories, and this one too reflects his nostalgic memories.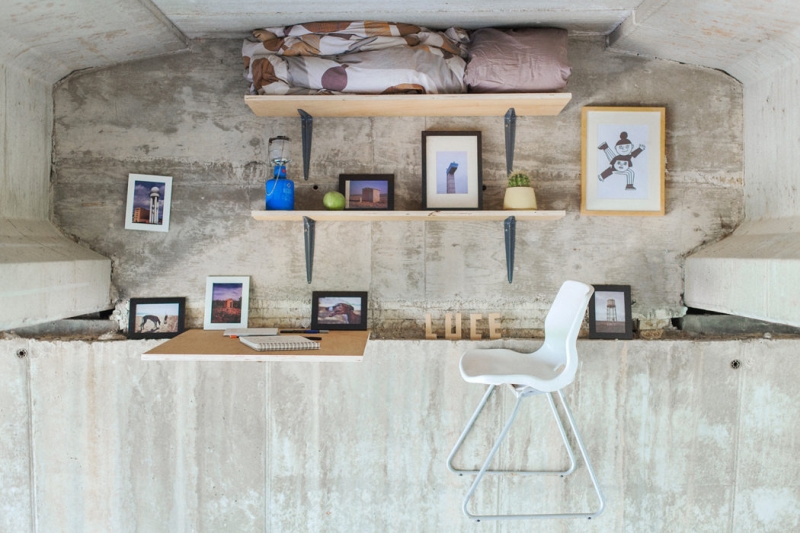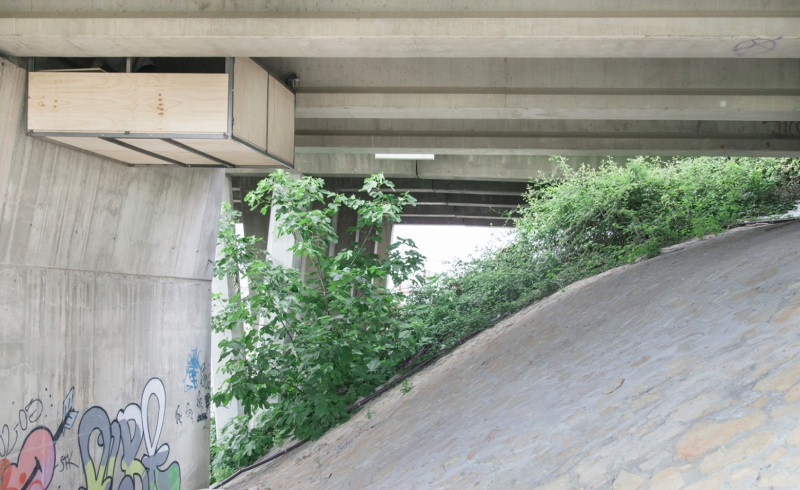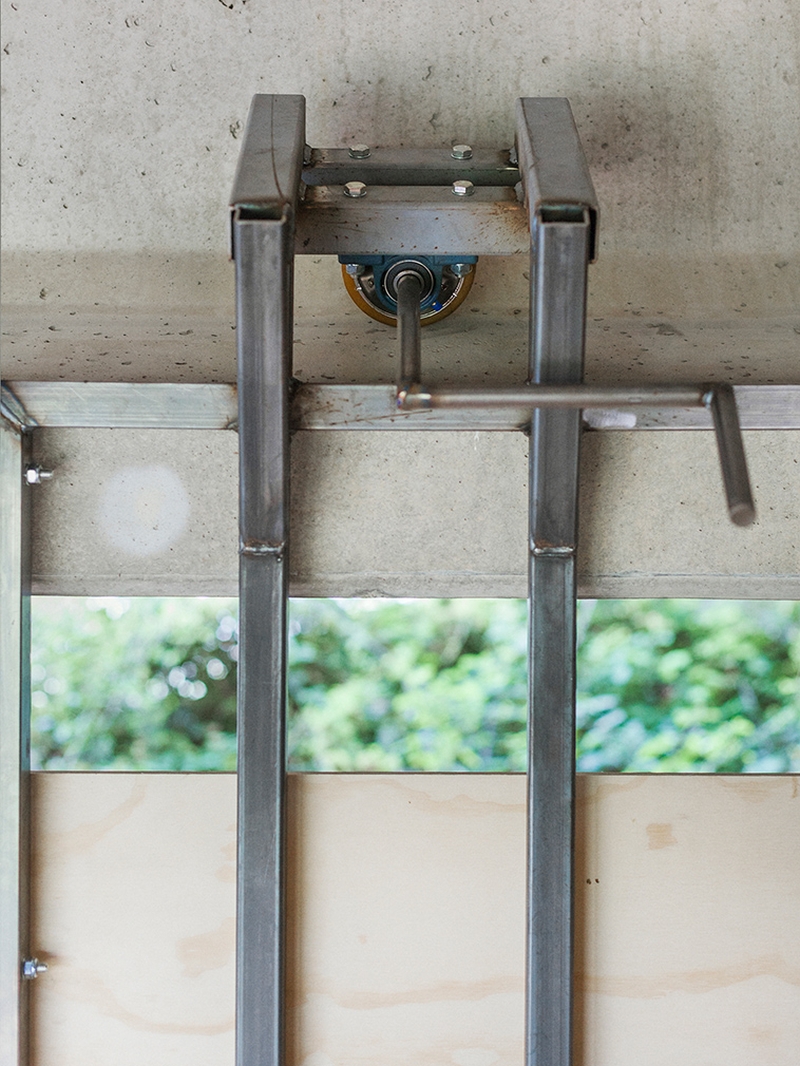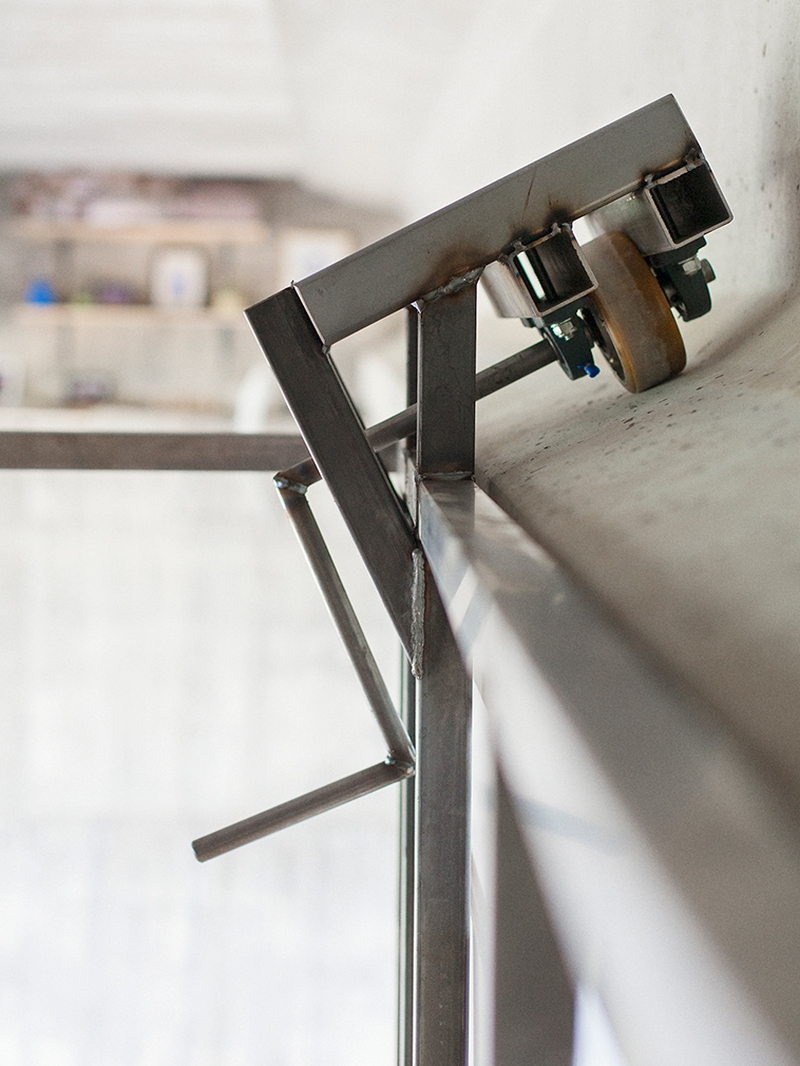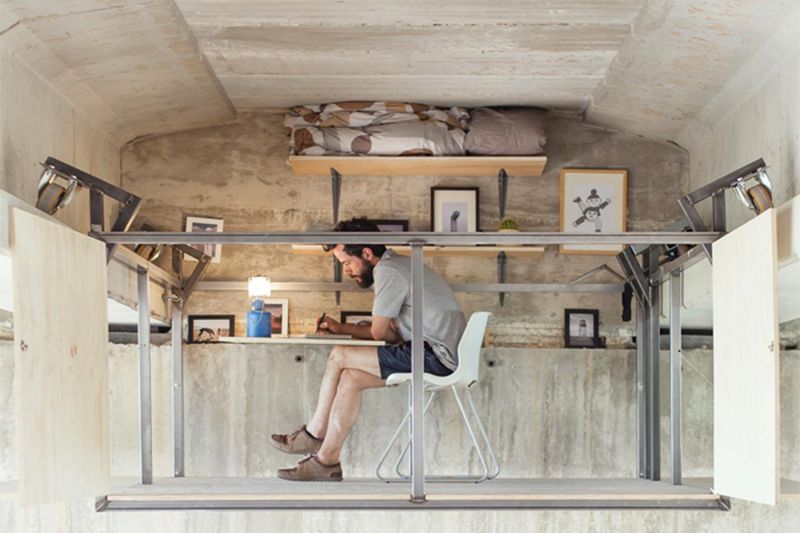 Via:Curbed