Furniture and accessories designed from industrial objects bring a very rustic, and at times steampunkish appeal to the interiors. When we talk of furniture, the possibilities of upcycling old industrial stuff into tables or chairs seems like a viable option. Lucas Muñoz, a Spanish designer is seasoned campaigner when it comes to creating things for your home from industrial objects.
This time, the designer has created a pipe chair made from big industrial pipes used in factories. He calls it Objects From Interstitial Space (OFIS), simply because it is made from industrial pipes which are located in the interstitial space. The unique designer chair was apparently exhibited at the Dutch Design Week in Eindhoven, Netherlands.
Also Read: 36 creative ways to reuse oil drum as furniture
The chair carries a very rustic character, since it is solely made from industrial pipes, encompassed by a minimalist design which makes good use of the pipe's curves. In fact these curves define the shape of this chair which underlines the importance of upcycling in any object's lifecycle.
Pipe chair (as one can call it) highlights the visual and functional values of furniture design, and Lucas has managed to embed his motive behind upcyling in this chair design very well.
Although there is no word on pricing or availability of this chair, Lucas seems to have made it as a one-off piece. DIY'ers can try out and replicate its simple design themselves with a bit of their own intuitiveness.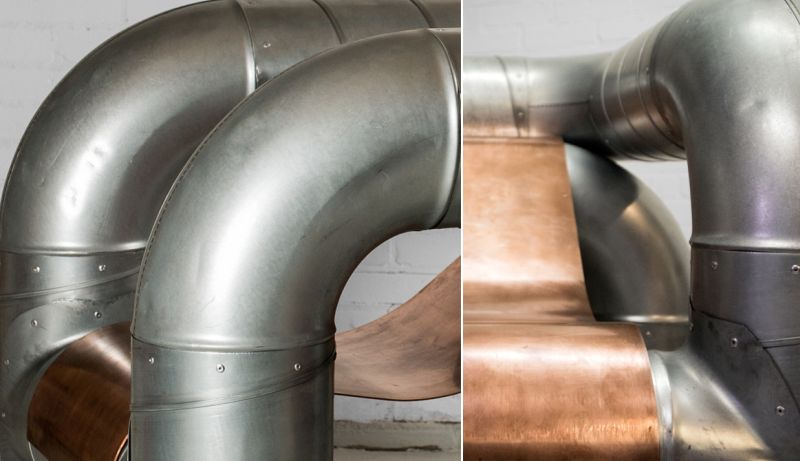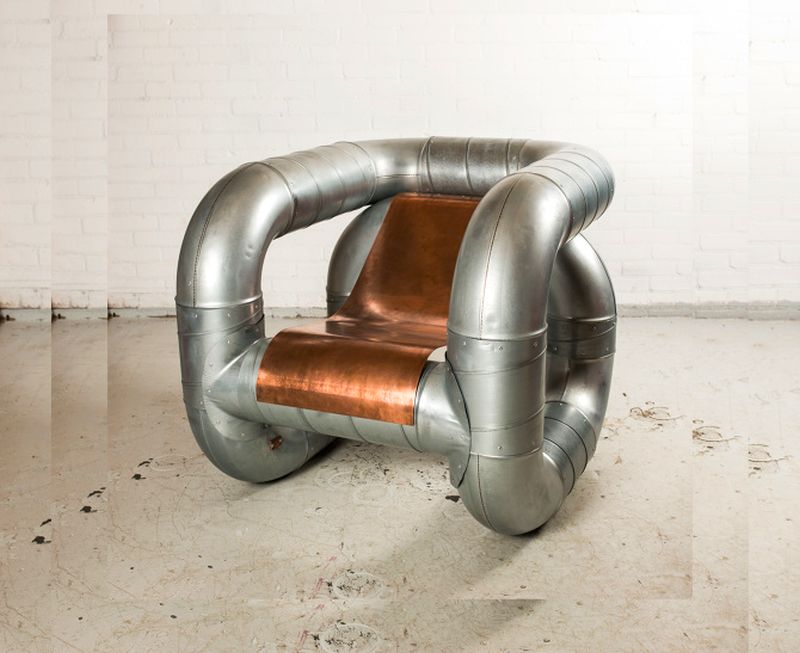 Credit: Upcycledzine