Architecture firm Spark envisions using tons of plastic waste, dumped into the world's oceans, to build a series of upcycled beach huts across the shoreline of the East Coast Park of Singapore. It is a great concept to turn oceanic waste into colorful and attractive huts, offering comfortable camping spaces for park visitors.
These plastic huts are designed to look like upside down pine cones for giving colorful touch to the beach area. The huts themselves are designed to be elevated, and made from recycled high-density polyethylene (HDPE) material. Due to high durability of this plastic material, the huts will be able to withstand any climatic condition.
Colorful designs of these pine cone-like shelters are evoking balance between both traditional English beach huts and thatched grain-storage huts from Africa. The ultimate goal behind the creation of these huts is to find a clever way to use waste plastic, which only pollutes our global waterways.
It is still a conceptual project, which soon will be executed by Spark to raise awareness among campers and tourists to stop oceanic pollution. The firm is hoping to eventually provide an eco-friendly solution for the existing plastic waste in the most beautiful way possible. Besides raising awareness about plastic waste, these vibrant pine cone-shaped beach huts are also going to add unique aesthetic to the beaches, while looking like a giant fruit resting alongside the seashore.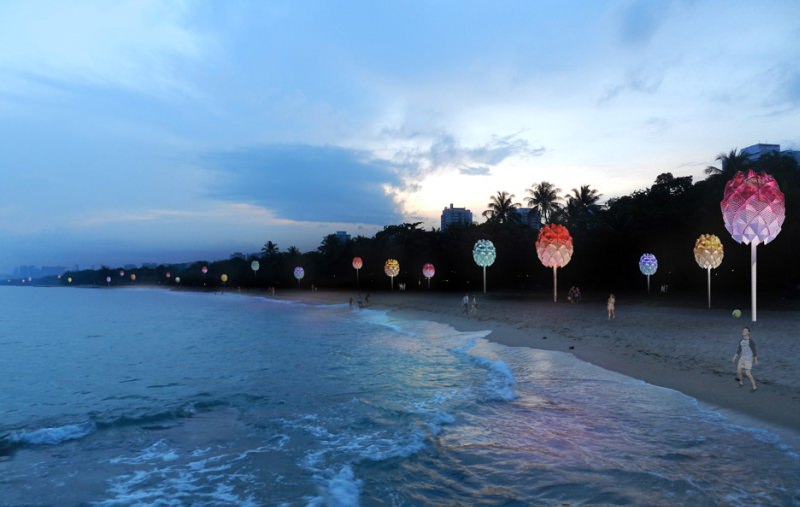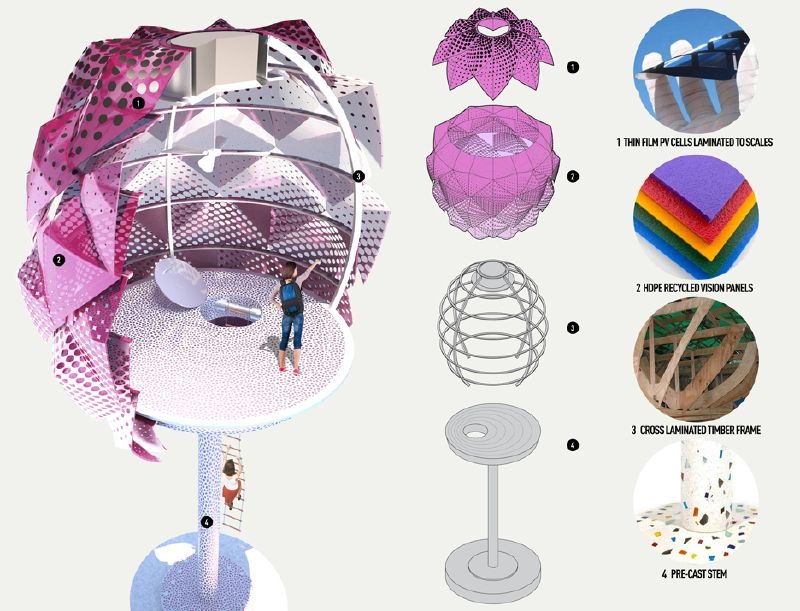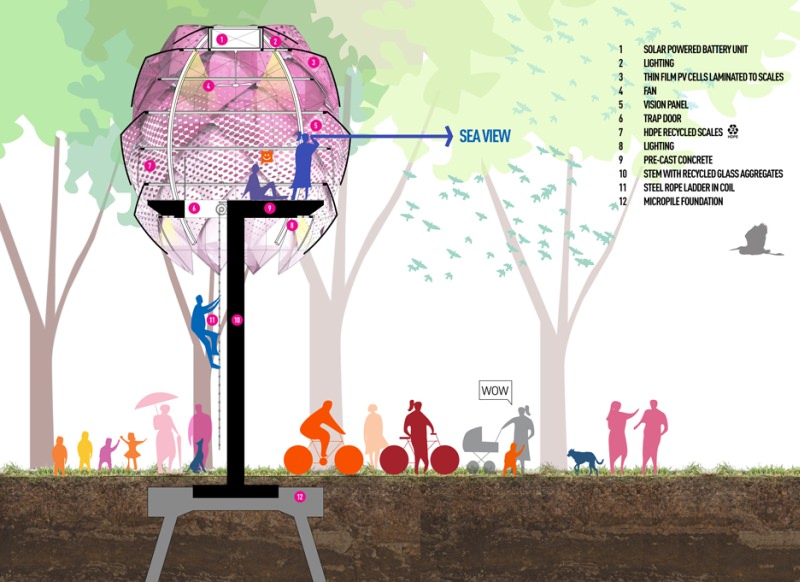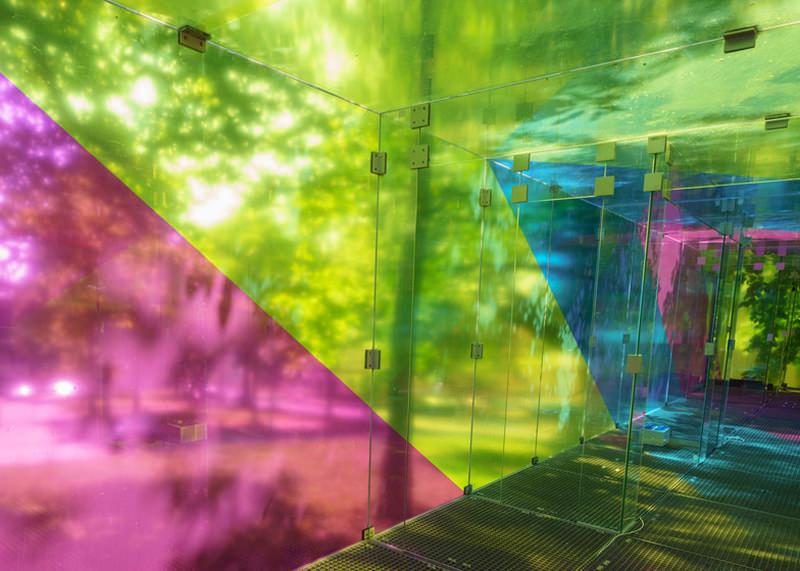 Via: DesignTrends