In Denmark, you will find classic tourist destinations including amusement parks such as Camp Adventure in Haslev that offers tree top adventure courses of varying difficulty levels. Located one hour south of Copenhagen, the tourist destination will soon be welcoming a new observation deck designed by Danish architecture firm Effekt. Branded under Treetop Experience name, it consists of 36 elements that together form a 45-foot viewing platform with a 900-meter long walking ramp to the top. People have to walk through the ramp to the top, from where they can take full views of the camp and the preserved southern Zealand forests.
This section of the park in under development and features two types of walkways – one is high walkway that passes through the oldest parts of the forest while the other one is located in the younger areas. Throughout the treetop walk, visitors can stop anywhere to connect with nature and once you start moving up to the tower top, you start realizing about the surrounding area. The main frame of the tower is made of corten steel and the walking ramp is made from timber from the surrounding forest. Its enlarged base and top not only keeps it stable, but also provides more space to visitors.
However, the entire treetop walk passes through different portions of the forest, it is designed to minimize disturbance to the environment. Its cylindrical shape seems inspired by the Indian musical instrument Damaru. People looking for a nice place in Denmark to enjoy nature can put it on their wish list.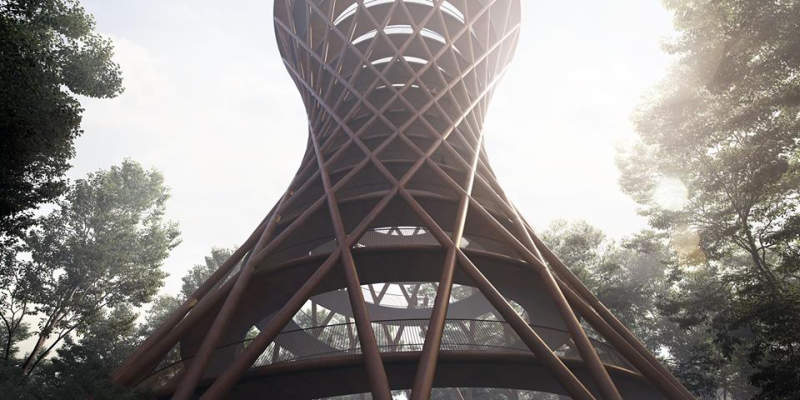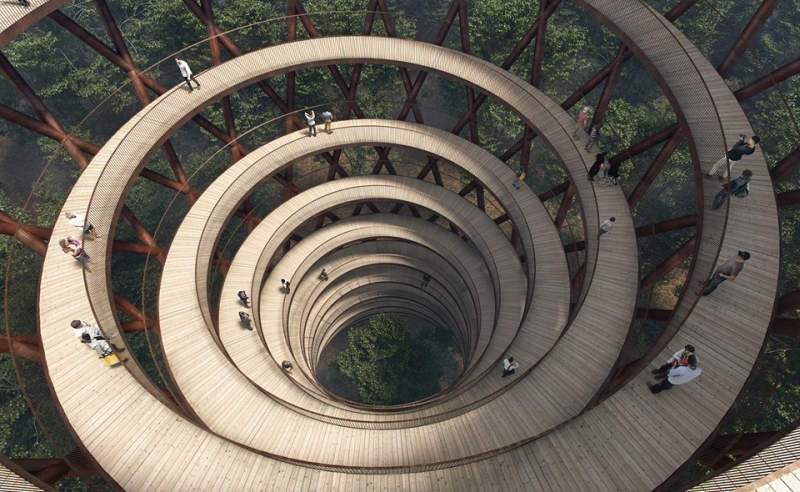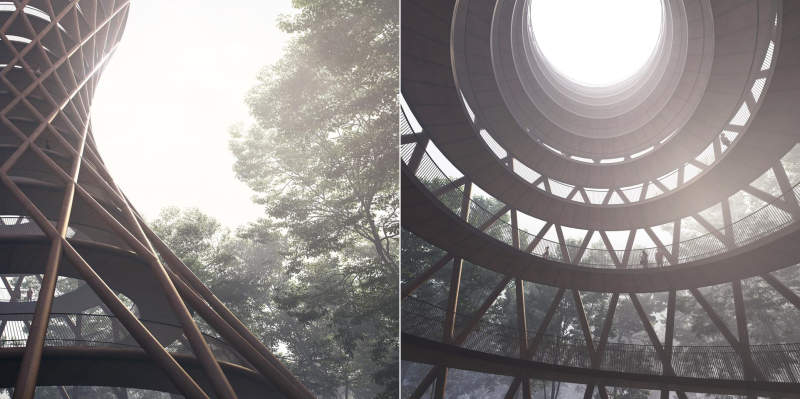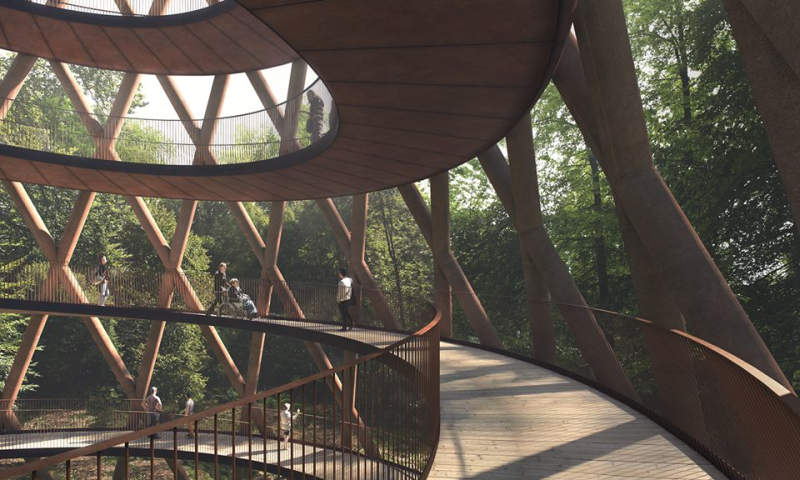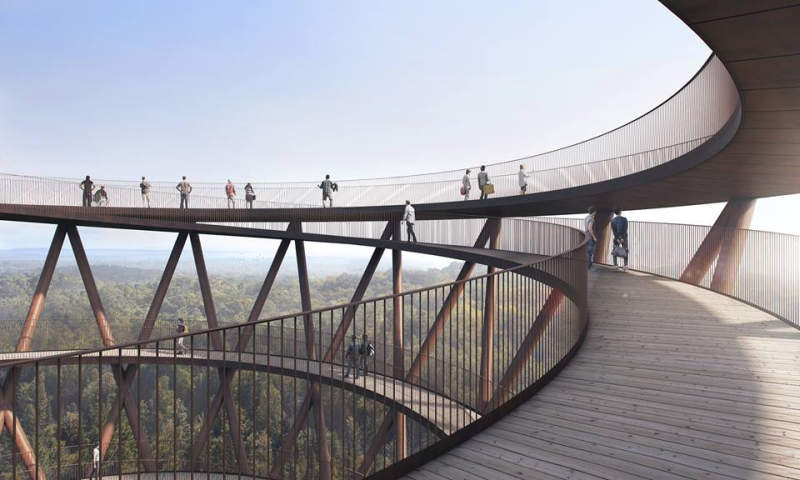 Via: Contemporist