This tiny pod is designed by Allergutendinge as a mobile retreat for an individual to spend time alone, close to nature. The Spirit Shelter or Soul Box can be easily assembled or disassembled and shifted to any desired location. It provides a minimalist space for working, contemplation and self-discovery of inner thoughts through meditation. Moreover, the shelter allows the user to explore the surrounding natural environment.
Speaking of nature, the shelter is designed with plenty of openings to connect the user directly with the surroundings. The exterior of the house is painted white and inside you can see walls, floor and ceiling, all made of wooden logs.
It includes a living space, a study room, bedding, a kitchen space and ample storage space in the form of small drawers. The bed is built at mid-height in between the ground-floor living area and study room, which is above the living room.
The kitchen has all the required cooking ware and kitchenettes for preparing a proper meal anytime. Next to the bedding and above the kitchen area wooden planks are attached which can be opened for proper ventilation and allowing the user to stay close to nature all the time.
Such spaces for spending some time alone away from hectic city life are imperative to individuals for relaxation and peace of mind. The easy assembling and disassembling make it a flexible solution to take your shelter along with you wherever you go.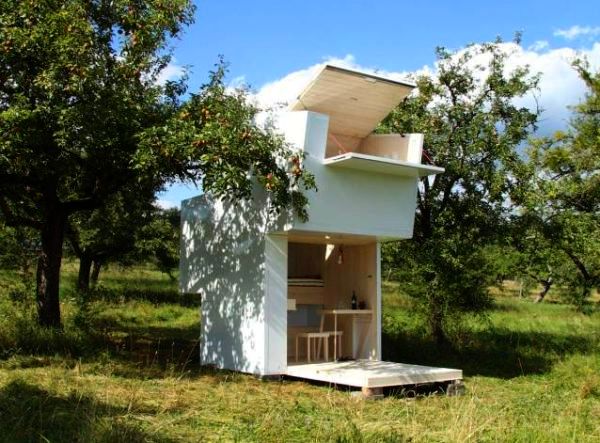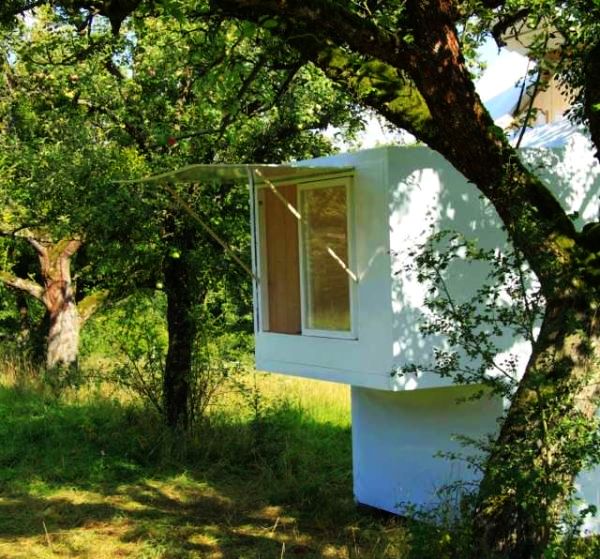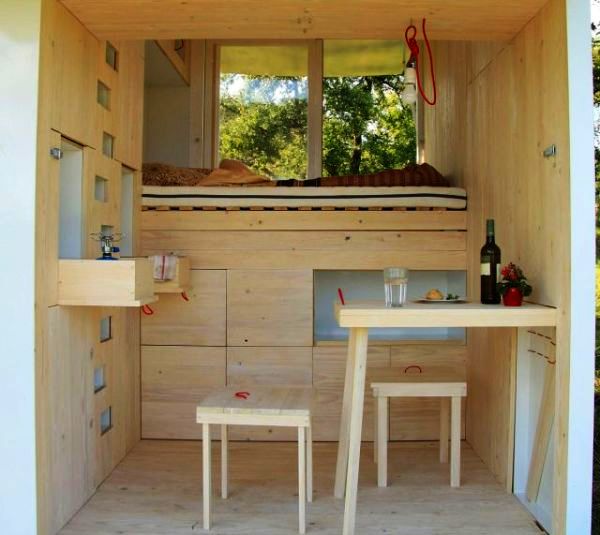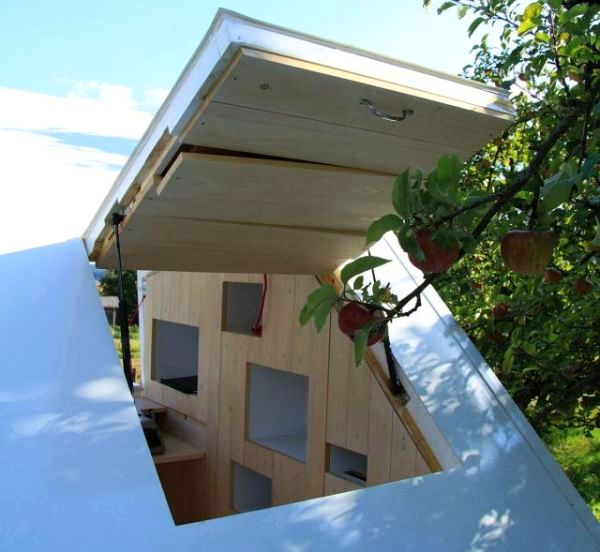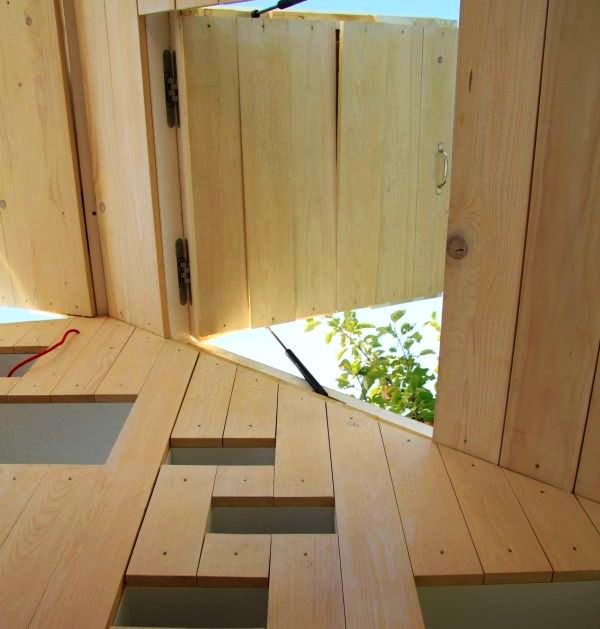 Via: Gessato