We have seen many 3D-printed things made from materials like plastic or nylon before. Akemake, a company known for creating 3D-printed objects, has created the world's first ever 3D-printed wooden speaker called Spirulida. The company has used a wooden filament called Timberfill from Fillamentum as the main material for 3D-printing this speaker. The wooden filament not only looks like natural wood but also produces sound quality better than conventional wooden speakers.
The wooden speaker designed by London-based design engineer Ondra Chotovinsky is somewhat like a squid in appearance. Overall dimensions of the speaker are 9.4 x 10.4 x 4.9-inches and is ideal to be kept on any regular sized tabletop. The 15W speaker also has two ports to attach it to any music system using cords to play sound.
If you want to 3D-print an identical speaker at home, then you can easily download its design code from company's official website. They have also provided all the necessary instructions for the assembly. It takes approximately 18 hours to print the speaker and total manufacturing cost for printing and assembling is around US $120.
Few months ago, we introduced you to a 3D-printed speaker designed by SoundShapeLab inspired by music patterns. But, we have our doubts that it won't be able to beat the amazing sound quality of this 650 gm wooden sound sculpture.
If you're a true audiophile and have a 3D-printer at your home, then this speaker is worth giving a try, because it'll not only deliver quality output but also function as a decent tabletop decor piece.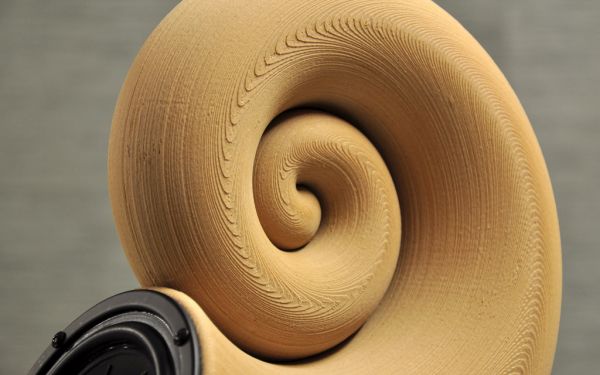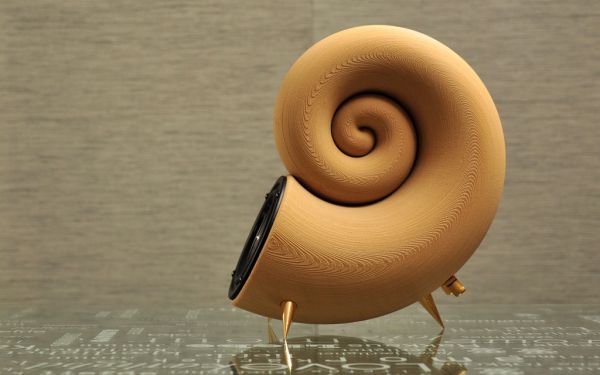 Via: 3DPrint