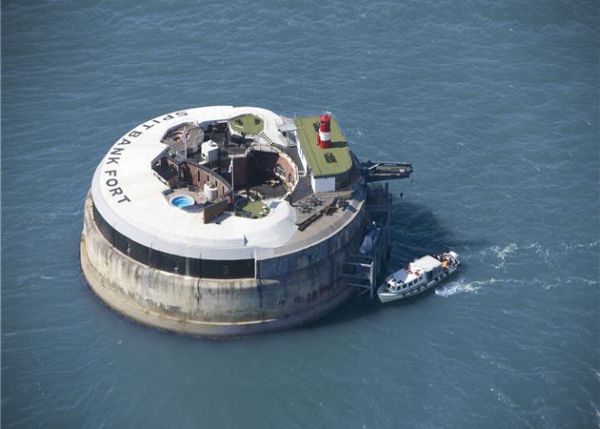 Remember the movie Pirate Radio? Well this time around, instead of a ship, you can travel to a sea fort for a reclusive outing from the daily humdrum of London city life. Otherwise known as the Spitbank Fort private island sea hotel, this fascinating refuge situated outside Portsmouth Harbor in Hampshire was actually build during British naval power's heydays to ward off French attacks. The boutique hotel was obviously created much later, and as such, various high-end rooms like Commodores and Admiral Suites all carry forth this maritime legacy.
In terms of logistics, guests have the option of booking from the hotel's home site. After fixing of the date, they are carried to the Spitbank Fort with the help of ferries. And once inside, they are offered a myriad of opulent experiences ranging from guided tours, luxury suites to gourmet cuisines. One particular instance of the 'Wednesday Lunch Experience' entails – a grand tea and coffee reception at the departure lounge, a private boat trip to the fort, a glass of Laurent-Perrier champagne on arrival and a 3 course lunch served in the Officers Mess.
Guest rooms are available from $750 on wards, which are certainly on the heftier side. However, given the fort's ritzy credentials, it was always expected. Furthermore the Spitbank Fort also offers packages for corporate events and weddings. But the 'piece de resistance' of the entire 'seafaring' scope for us would surely be the thematic events, ranging from Christmas, New Year's Eve to even Second World War themed parties.
For more details, please do check the hotel's home site.
Via: SpitbankFort