Belgium-based industrial mirror manufacturer Deknudt Mirrors teamed up with renowned industrial designer Karim Rashid to create a spectacular collection of mirrors dubbed Reflect +. The most impressive mirror of the collection is Spline freestanding mirror with integrated lighting.
It features an interesting light frame around a feminine silhouette- reflecting artistic creativity through a high quality mirror design. This free standing mirror can easily lean against a wall enabling you to see your entire figure, thus might be loved by many female users across the globe. Depending on mood of the user, lighting effects and colors can be controlled via remote.
The mirror comes in various white functional lighting or multicolored atmospheric lighting; making it an absolute eye catcher in all sense. Rashid has beautifully transformed a simple accessory into a striking object in a human form. Another mirror design of the Reflect + collection is Scoop that is a shell-shaped mirror with lit colors and sloping lines and can be mounted on a wall.
We truly appreciate the beautiful blend of art and object in one design, which marvelously reflects various shapes of human as well as organic entity. Have a close look at varying shades of the reflecting mirror collection in images given below: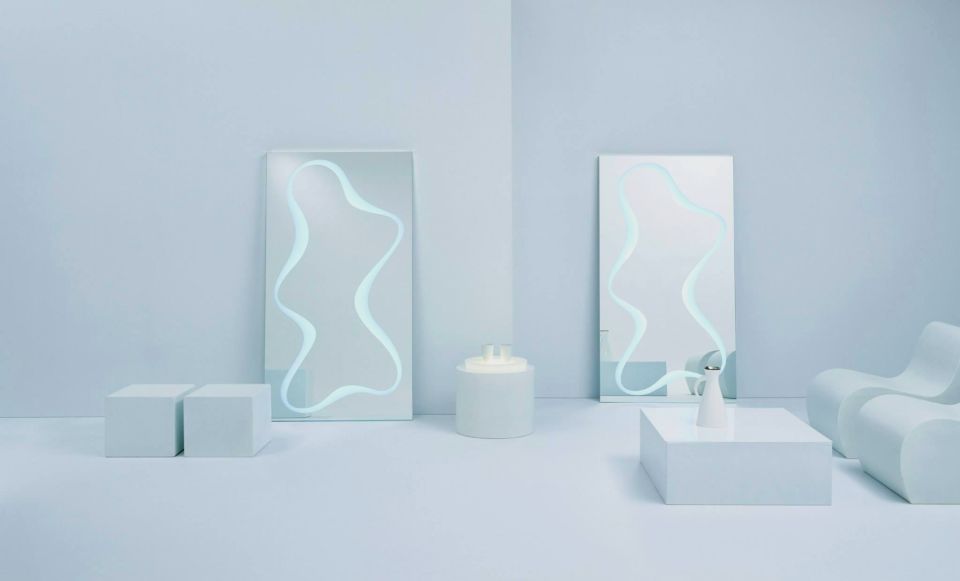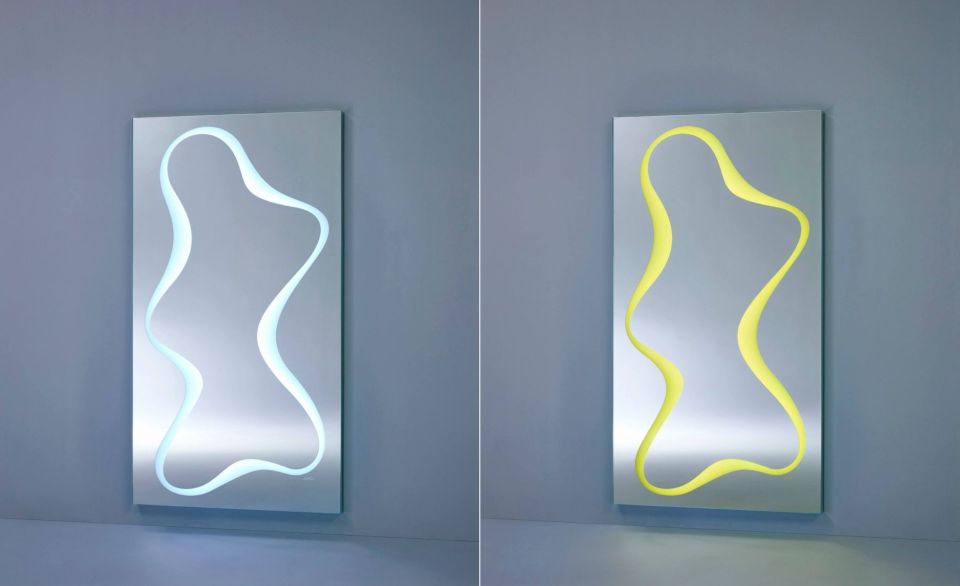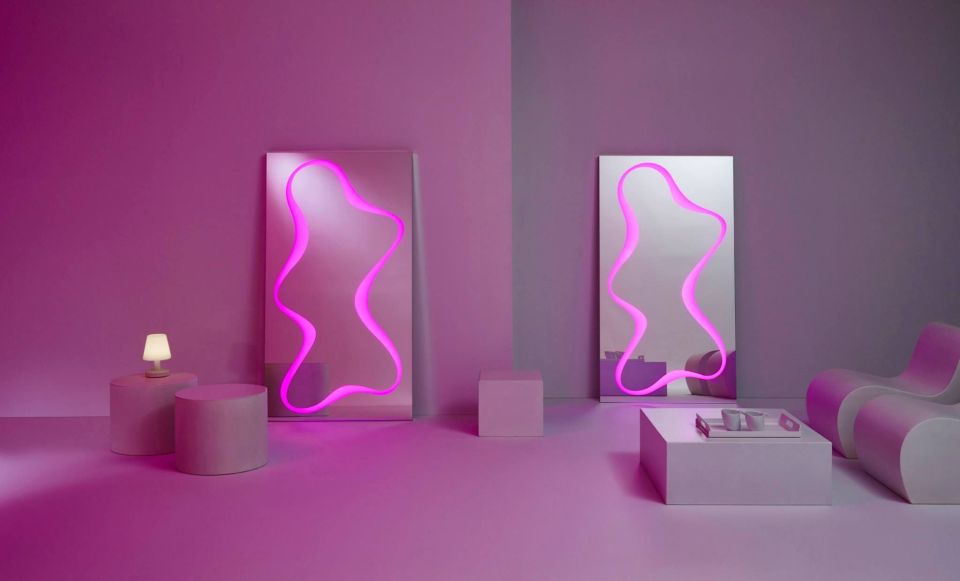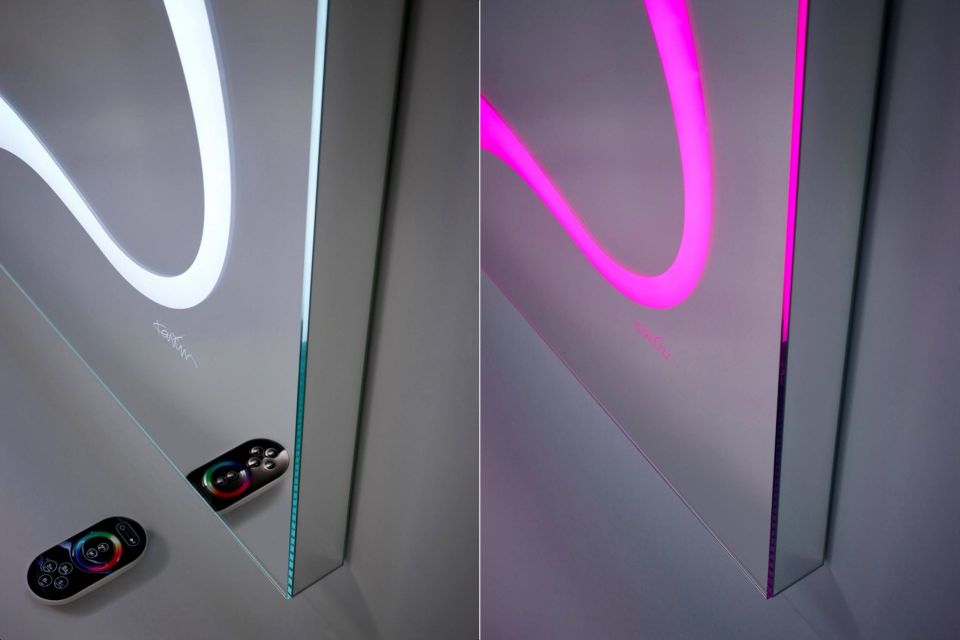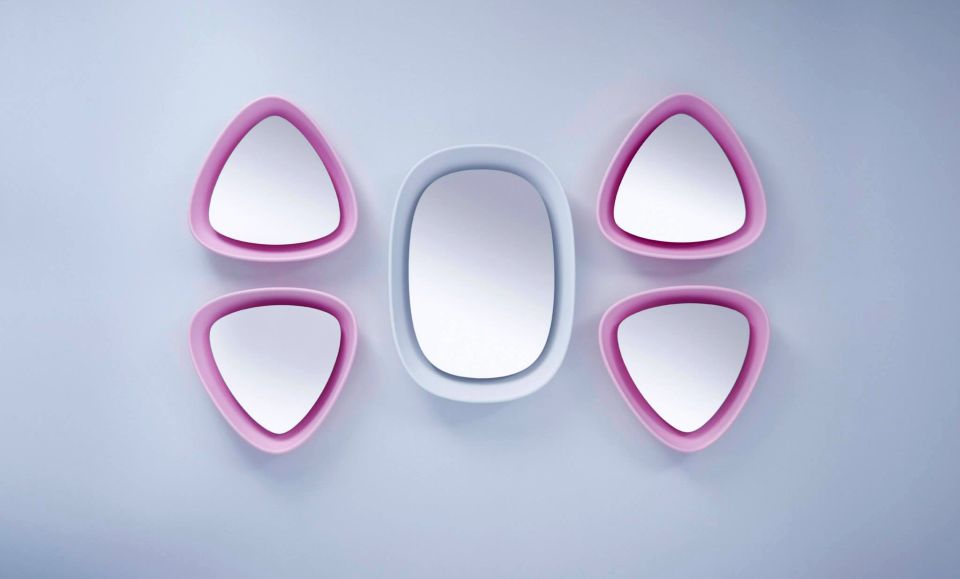 Source: Reflect+