The UK-based company SplinterWorks is famous for creating beautiful and functional objects that improve the interior ambiance and elevate a luxe lifestyle. The bespoke creations include bathware, furniture, custom pool slides, etc. Expanding its collection of luxury pool slides, the company has introduced two new sculptural designs, Reflex and Shoot featuring a unique Bronze finish, perfect to bring a unique appeal to poolside.
The Reflex pool slide features mirror-polished stainless steel finish and handrail that is incorporated into the slide structure. On the other hand, Shoot pool slide in Bronze finish comes complete with easy-to-grab handrails and steps with underfoot grip to ensure safety.
If we talk about its design, the designer duo of Miles Hartwell and Matt Withington has made changes in material, but slide's design has been kept the same. The current version of Shoot pool slide is a spinoff of the older version that company introduced back in 2012. Both the residential pool slides don't use much space but provide enough velocity to create the necessary splash.
Most of the creations by SplinterWorks are bespoke and can burn big holes in your pocket. The freestanding hammock bathtub made out of unique materials like carbon fiber is a perfect example of extravagance and elegance the company can bring to your home.
Dali painting-inspired Elepharaonic Banquet Table featuring distorted elephant legs is another beautiful creation that combines both sculptural as well as functional attributes.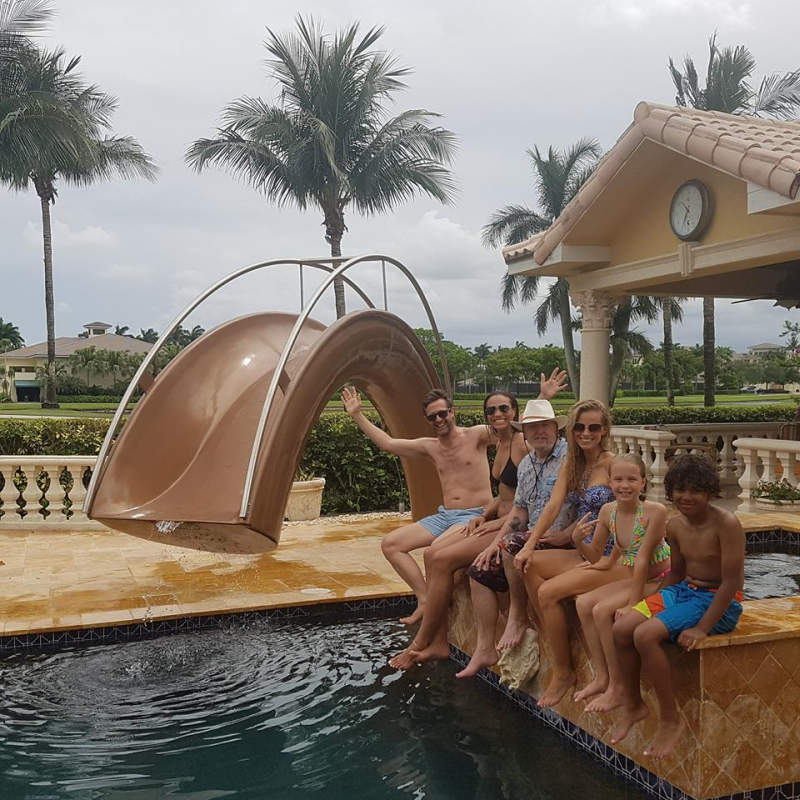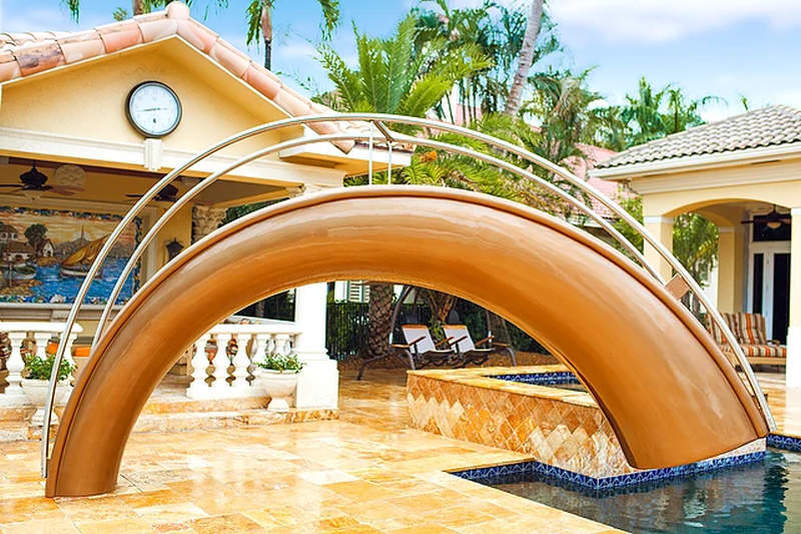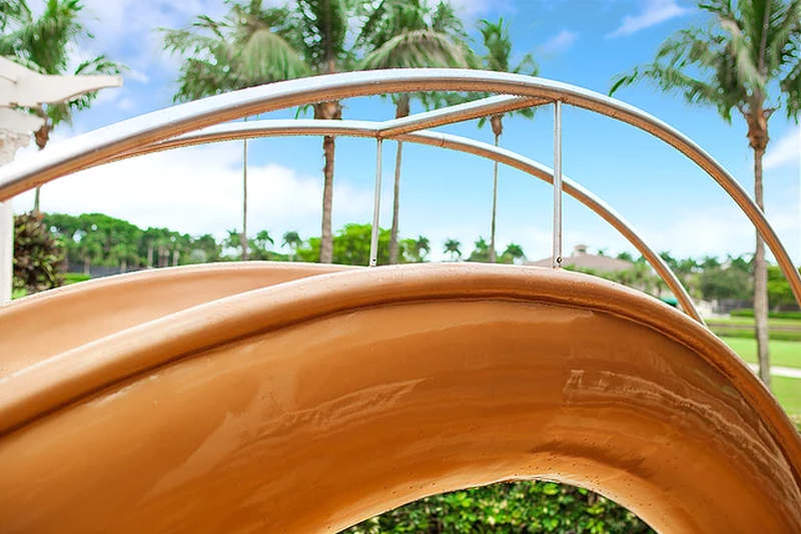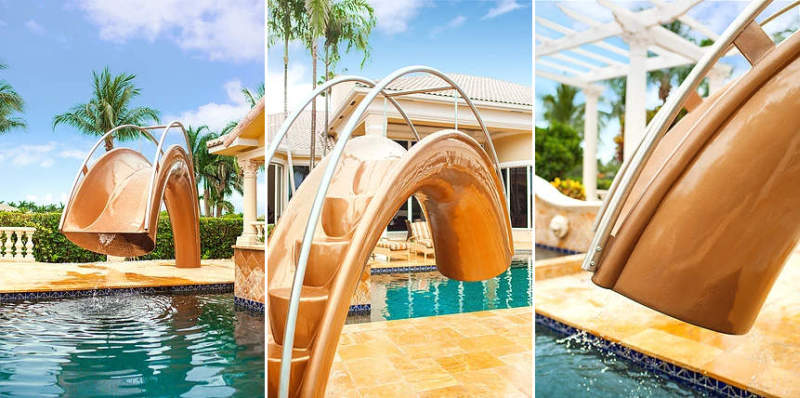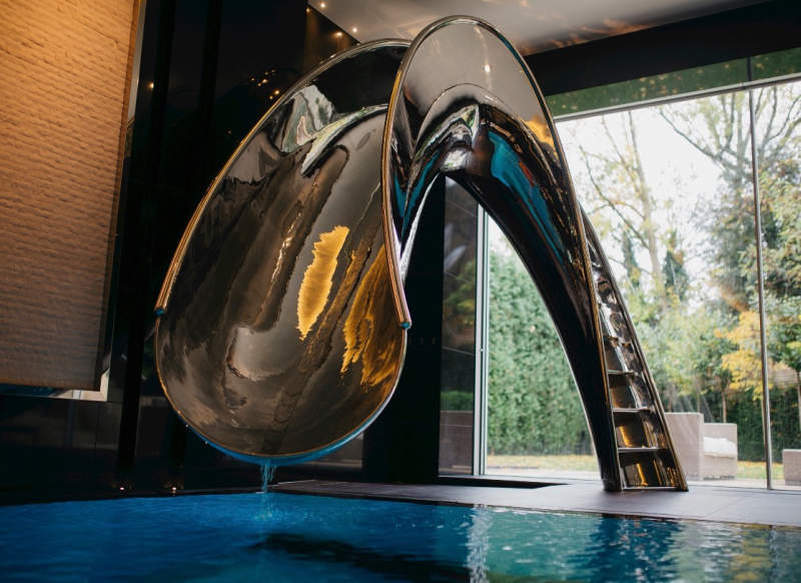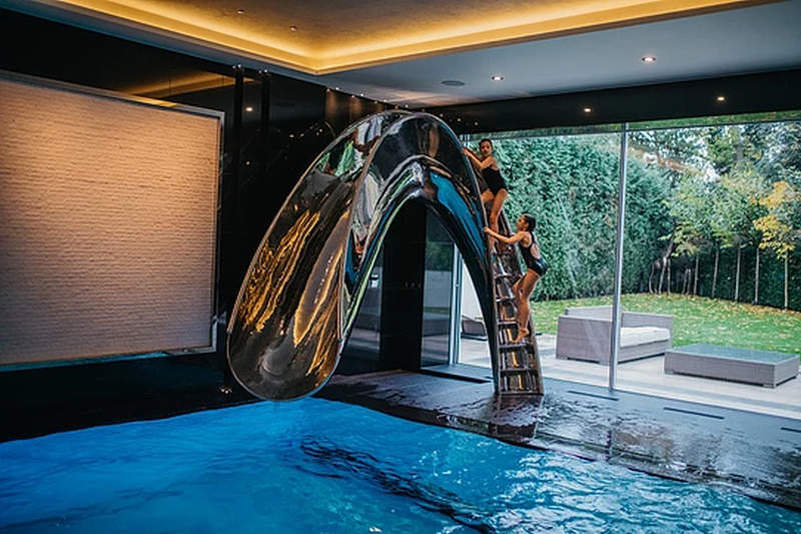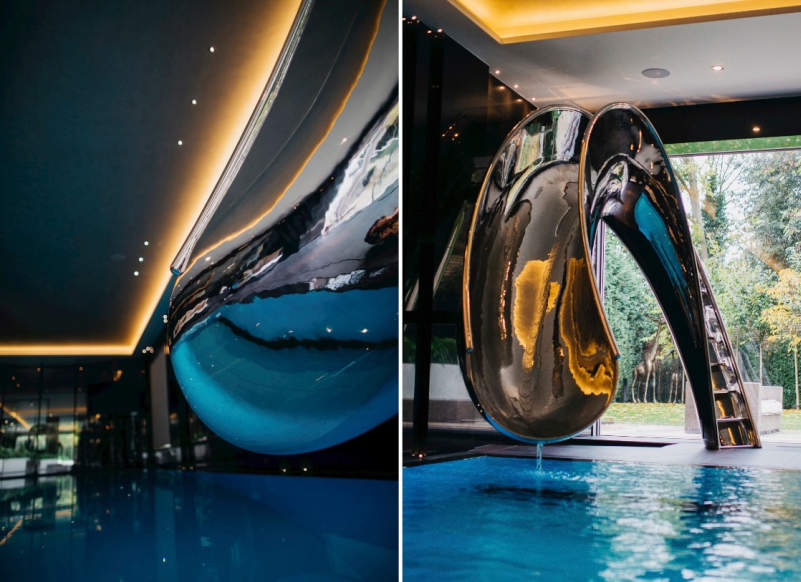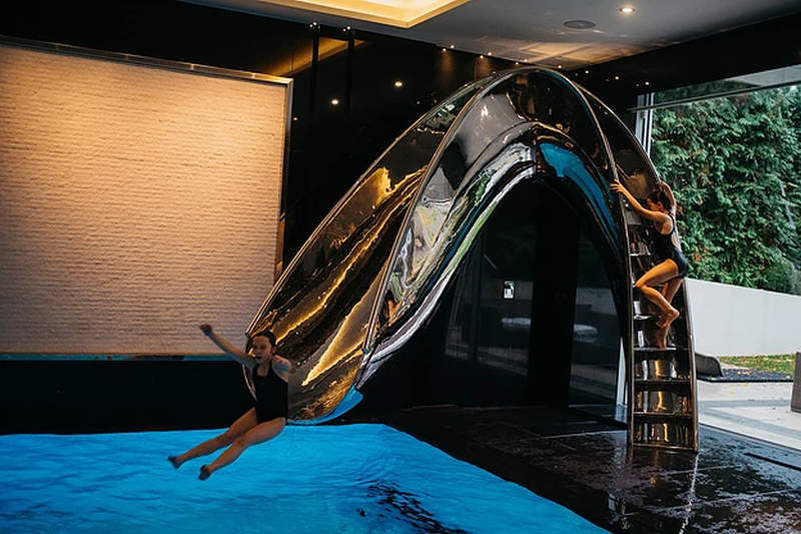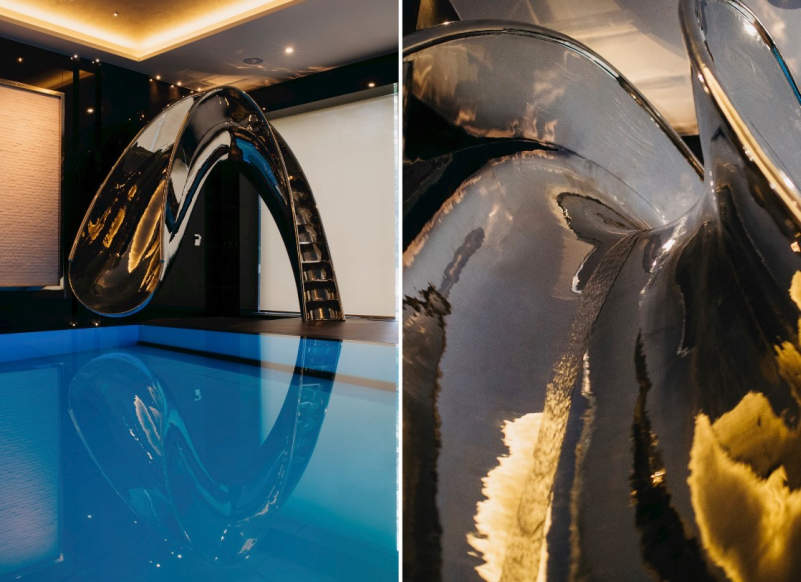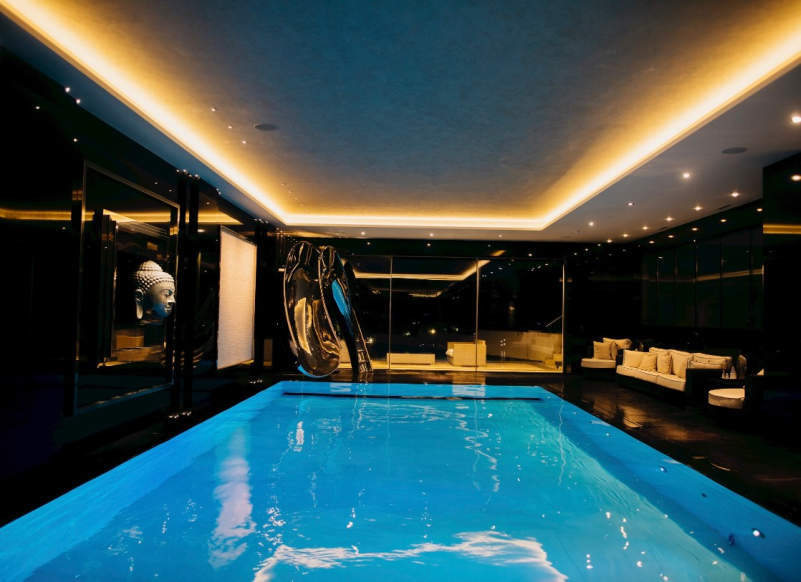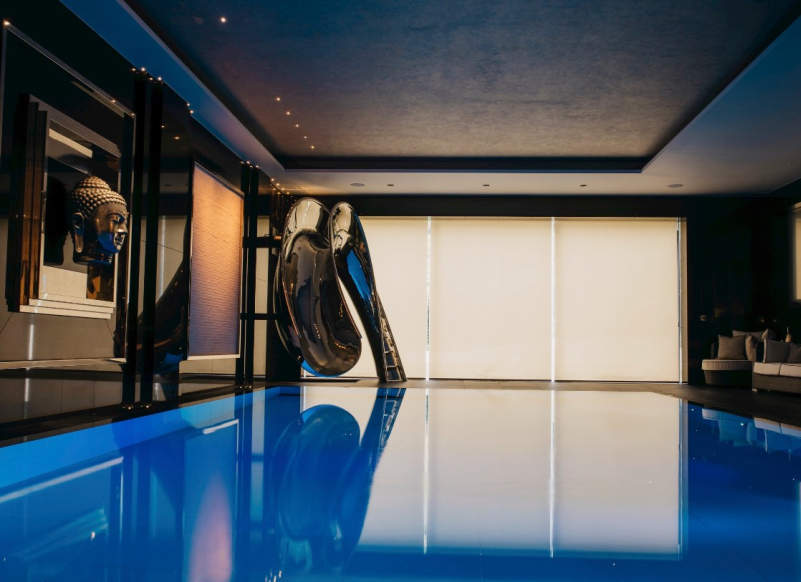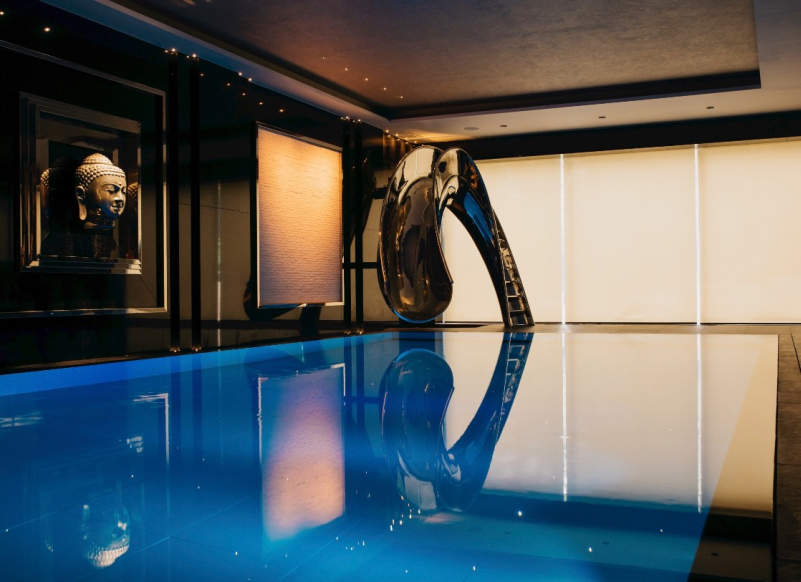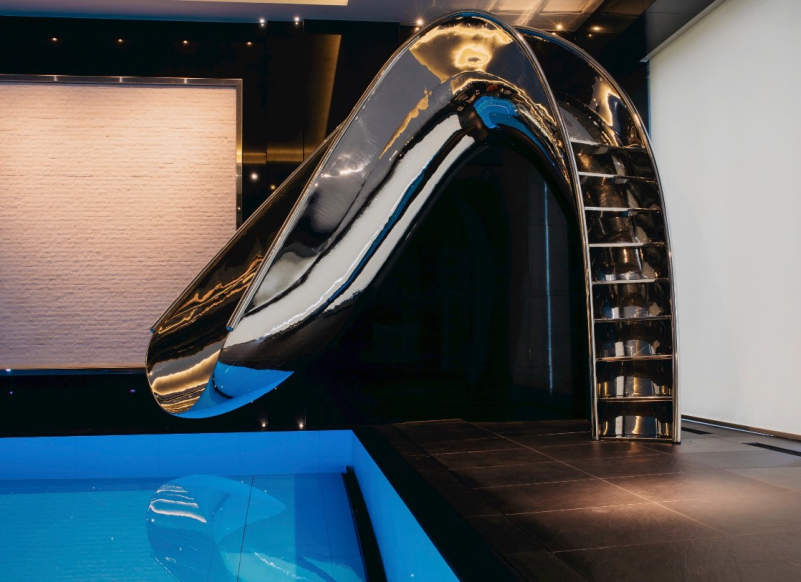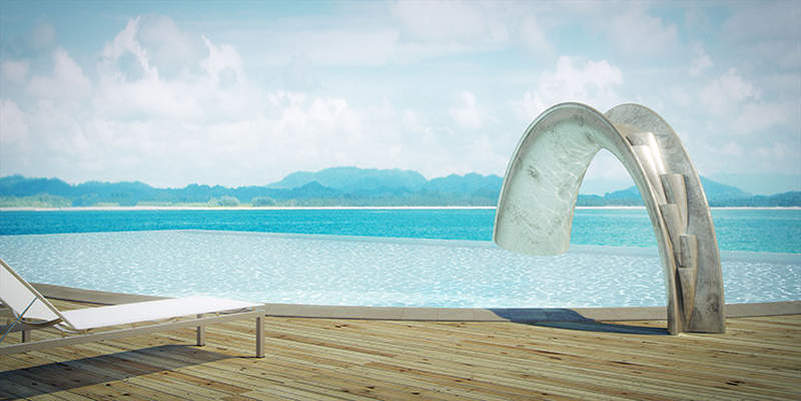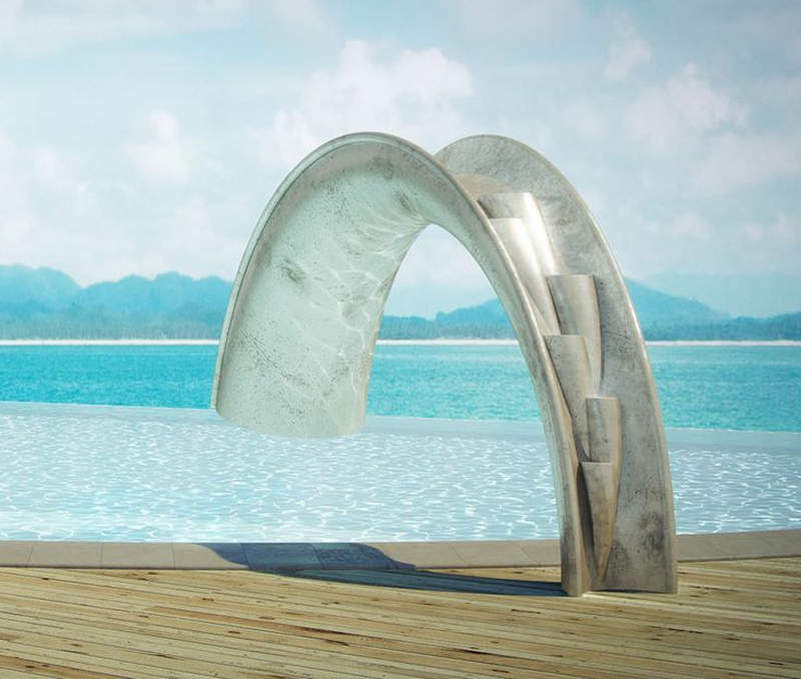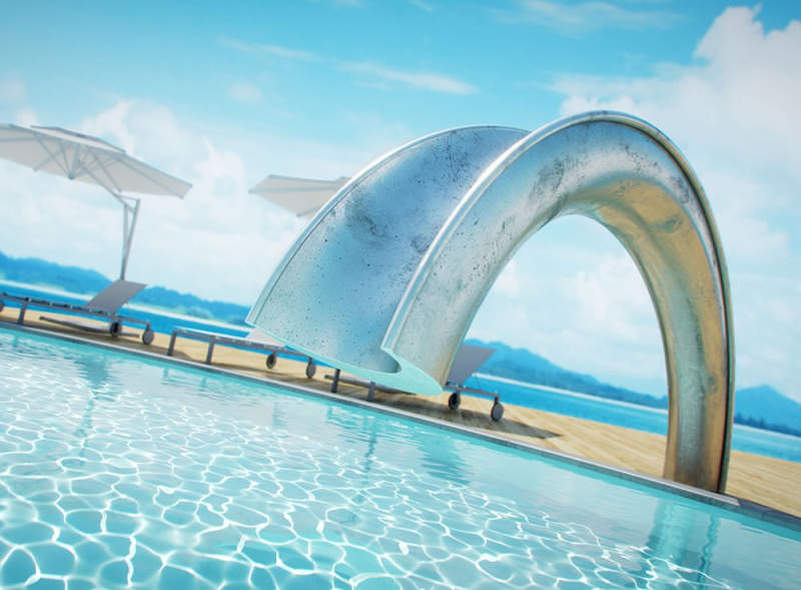 Images: TomSmithPhotography