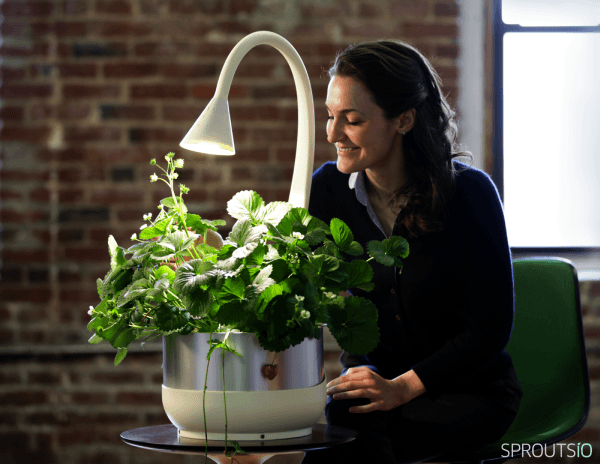 Have you ever wished to grow fresh fruits and vegetables at home but can't due to lack of space in your apartment? Well, thanks to SproutsIO created by Jenny Broutin Farah, a grad student at MIT Media Labs and some other fellow students, this could soon be possible. Together they successfully invented a soil-free or aeroponic system to grow fruits and vegetables indoors. The system comes with an easily downloadable mobile app which is compatible with both Android and iOS devices.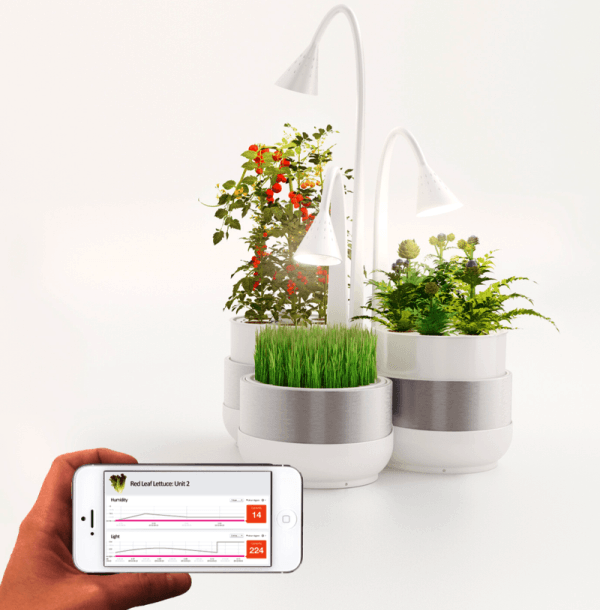 The smartphone-controlled device very conveniently allows you to keep an eye on every stage of plant growth through its app. This gardening system is installed with sensors that helps the device to periodically spray a nutrient mist over the plants thus, helping homeowners to grow more amount of food, utilizing very less amount of resources.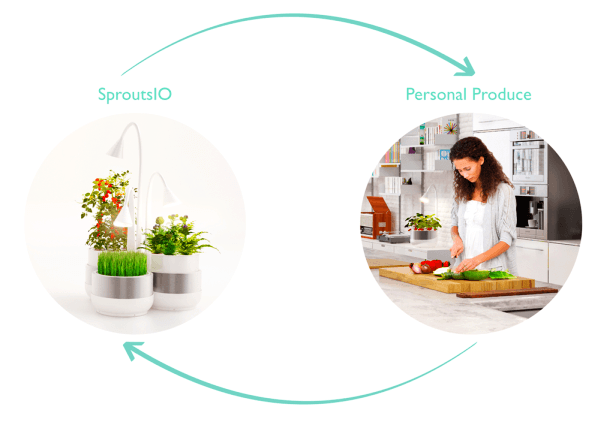 The SproutsIO is designed in a beautiful white and silver colored container, including a light source and a camera. Light source placed over the container like a lamp throws enough amount of light on plants required for the process of photosynthesis. The camera is equipped in it so that you can keep check on plants even when you are not in home.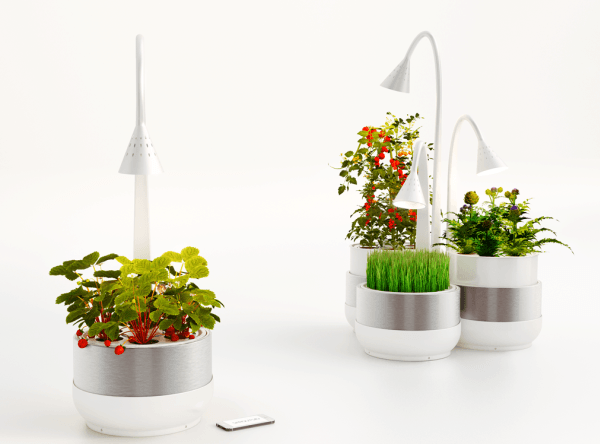 According to the inventor, the system consumes 98 percent less water and 60 percent less fertilizers to produce about six times more quantity of vegetables than any other conventional means. Moreover, it also helps to reduce wastage that usually occurs while supplying raw vegetables from farms to markets and then to the consumers. Whereas, this new method of food production directly grows food even in small apartments with an environmentally friendly futuristic approach.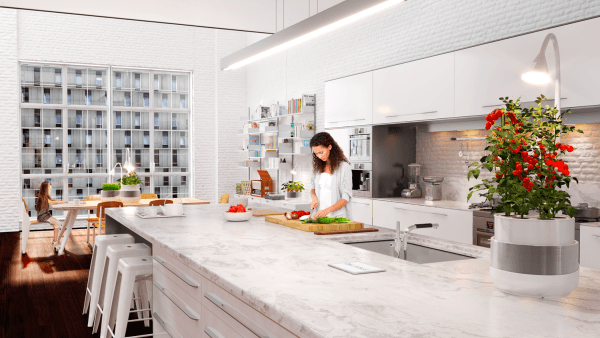 Via: TreeHugger