Christmas is approaching and it's high time to start thinking about your home decorations for the occasion. Don't stress too much about the décor, as German brand 8 Seasons Design has come up with their latest lighting collection 2104. The collection includes various 2D and 3D illuminating objects such as shining stars, balls, moon, crystals, trees, etc.
However, the freestanding 3D Christmas tree light with elegant cone-shaped design could be the most striking décor object for your home this season. It allows you to enjoy the winter celebrations in a relaxed atmosphere while scattering a soothing ambiance of light in your home. Not only Christmas, but these dazzling lights can be used throughout the fall till New Year's Eve.
These illuminated tree lights are made from UV and weather-resistant polyethylene, making it a perfect décor piece for any indoor or outdoor home settings. Furthermore, the lights are backed up with long-lasting LED lighting systems so all you need to do is just place these lights within your desired room or outdoor space to keep your house well lit for the entire celebration season.
Another good thing about the 3D tree light source is that its lighting effects can be controlled via remote, allowing the user to adjust single color or automatic color change at different speeds. The cone-shaped tree lights are available in three different sizes i.e. small, medium and large; and two color options- white and green. You can purchase it online for £99 (approx. US $158) to add a glamorous touch to your home, this fall.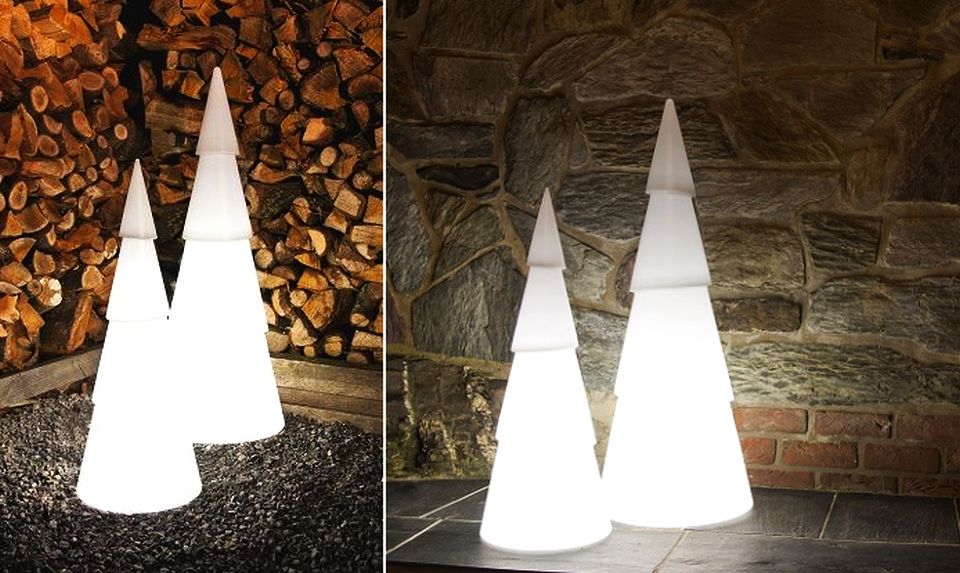 Source: 8SeasonsDesign