With Halloween just around the corner, it's normal that you're busy turning your home into the spookiest haunted house. To add more craziness to your décor this Halloween, Italian designer Viviana Furlanetto created a handmade witty Yorick Skull Table Lamp using ceramics.
Design of the ceramic skull lamp is a fun way to visualize the classic story of spiritual human light and darkness in form of a contemporary décor object.
The fun lamp is split into two by a warm LED light source that scatters stunning ambiance of light in any room through a fine cut on the center of its ceramic exterior. Both the halves are joined together using a fabric covered power cord for glowing the skull in dark. The ceramic exterior of the lamp comes in various colors such as white, black, gold and platinum, so you can select one according to the theme.
It measures about 7 x 7 x 5-inches and is best to be displayed on October 31st to give jitters to your guests. You can purchase this stylish lamp for €129 ($165) to groom your house for the scariest celebration of the year. However, it can also be used as a usual décor object in homes of those who are obsessed with skull gears.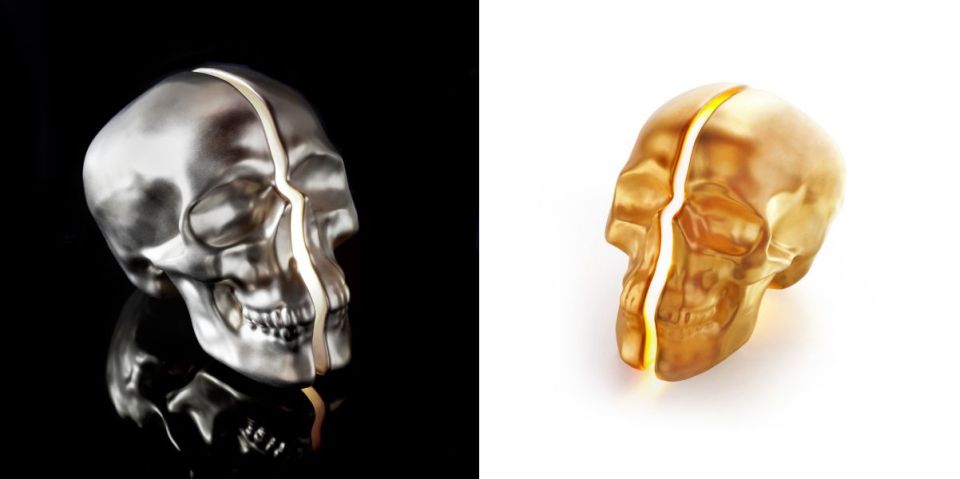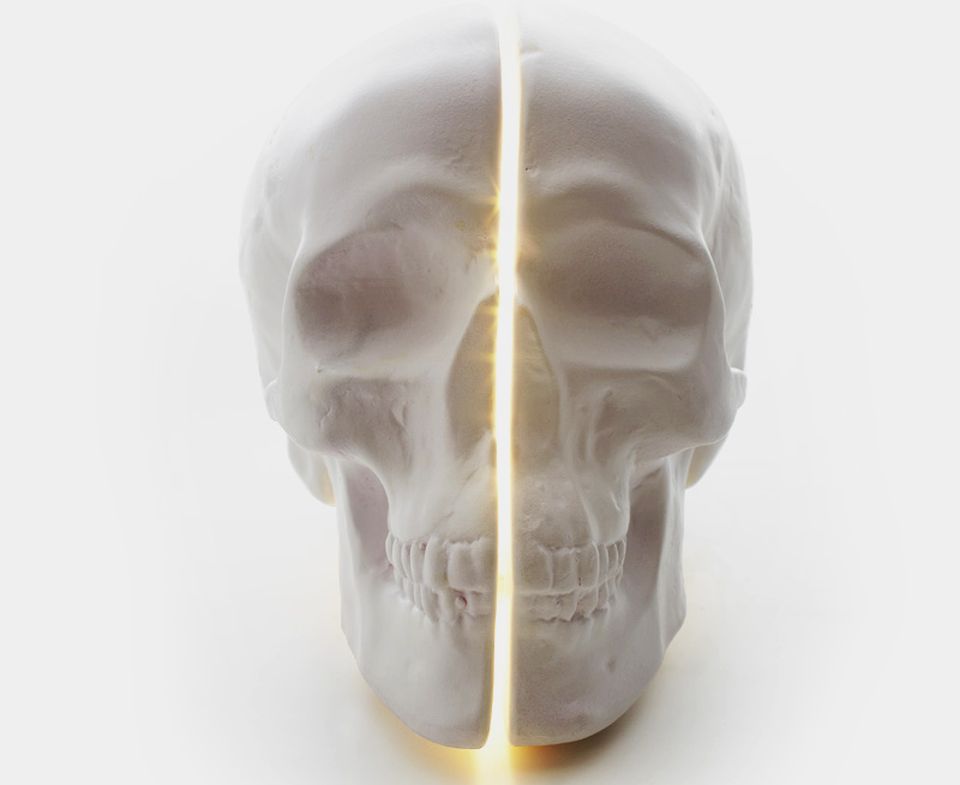 Credit: Arq4Design