There are endless possibilities to make beautiful and inspiring houses but eco-friendly architecture is the way ahead in the future. India-based design studio S+PS Architects has built a recycled building with front-facing facade made of different-sized old windows and doors of demolished homes in the area. The project moves on creating a cozy multi-generational home that uses both contemporary and traditional design techniques. The house façade with a small balcony looks like a collage of windows and solely defines its eco-friendly motive.
The building is built around a central courtyard to let in enough natural light through floor-to-ceiling glass windows on the inner façade. They also provide ideal privacy from the neighborhood though. The central courtyard is built over a rainwater-harvesting tank and the walls around it are finished with unused stone and tile pieces of different colors arranged from a local merchant. The architects refurbished waste pipes to resemble bamboo and carry water to creeping wines lying down from the rooftop garden across all walls of the building.
Just after crossing the gate, stone flooring and finishing on walls alongside a glass prayer room welcomes the entrant. In living area of this home, the marble floor with brass inlay details adds a contemporary touch to the interiors. The hanging light fixtures and other in-floor lights across the stairs brighten up the space during the night. The interior space is decked with colonial furniture, carved wooden moldings and traditional home items made of recycled fabric waste.
The building includes comforting facilities such as a kitchen, spacious restroom, elevator, pool, and a pavilion covered with a steel roof standing on columns of a 100-year old home. For energy requirements, a solar array also has been installed on its roof. So it can be said that its designers have smartly taken care of all design elements required to make a building that can inspire people to reuse, recycle and upcycle.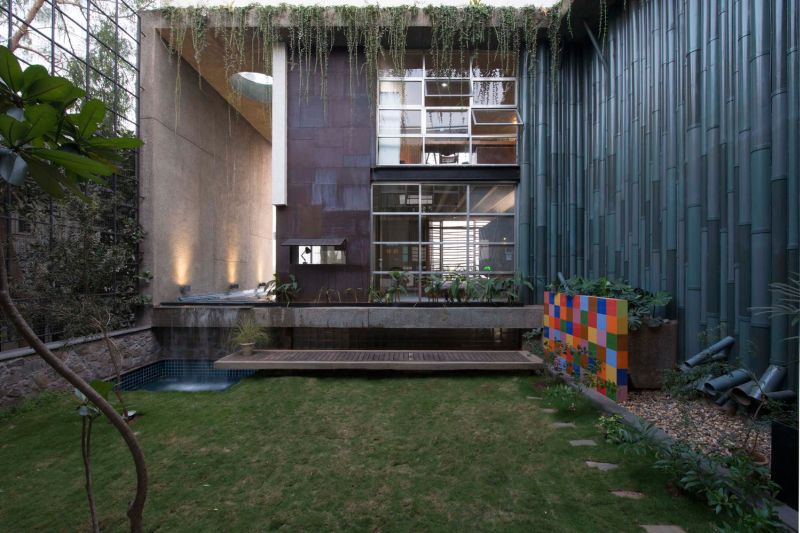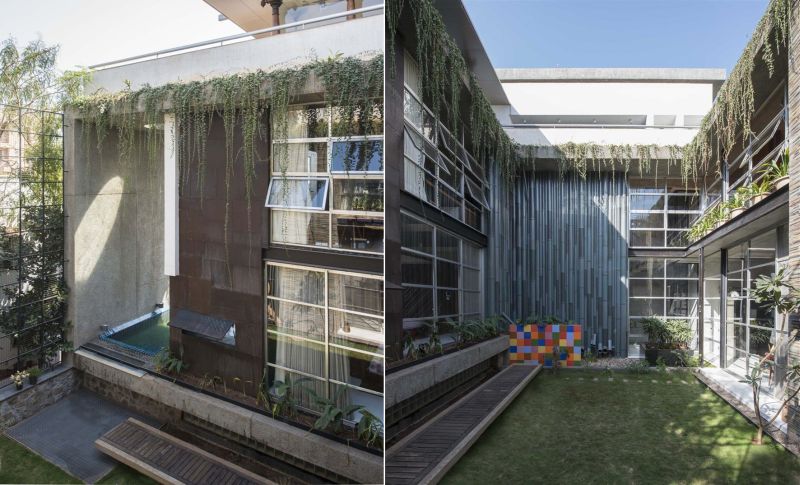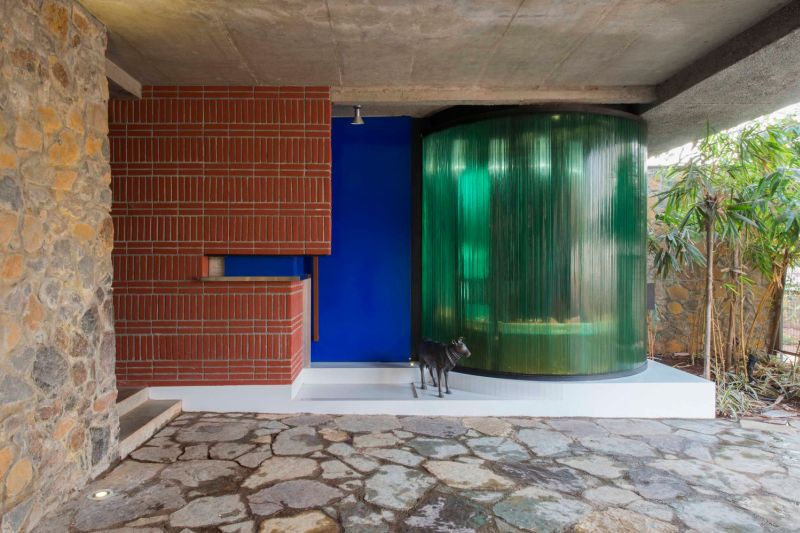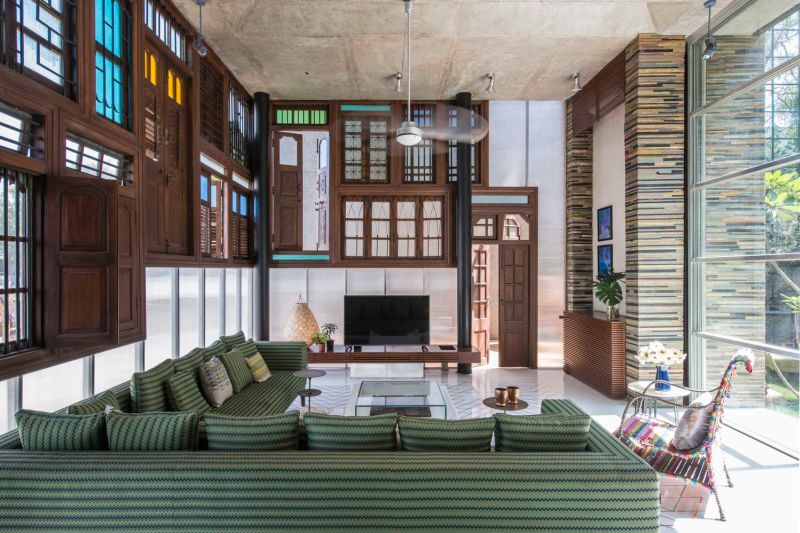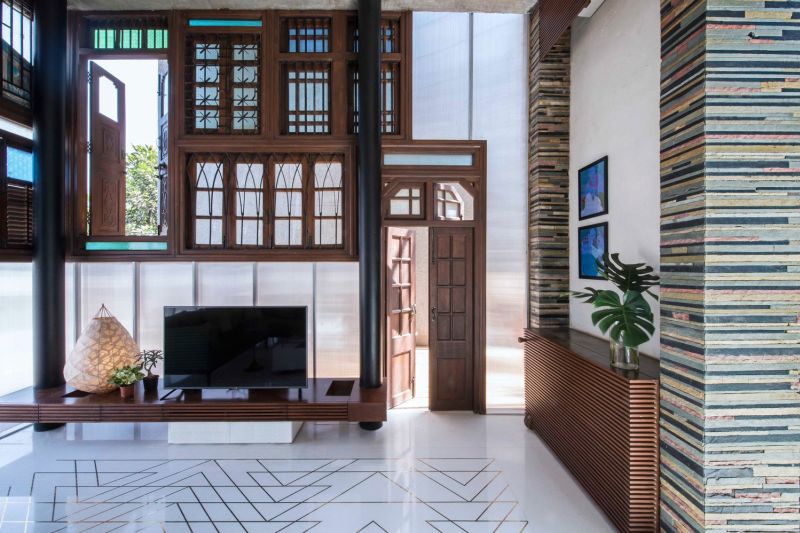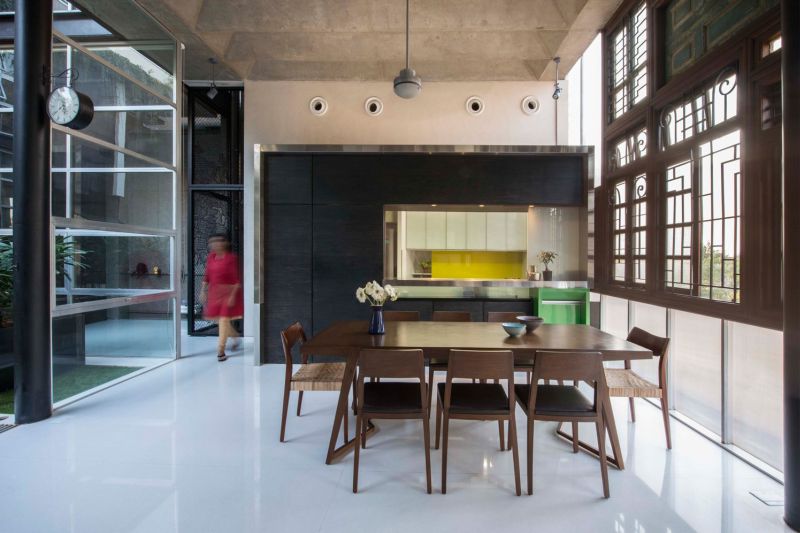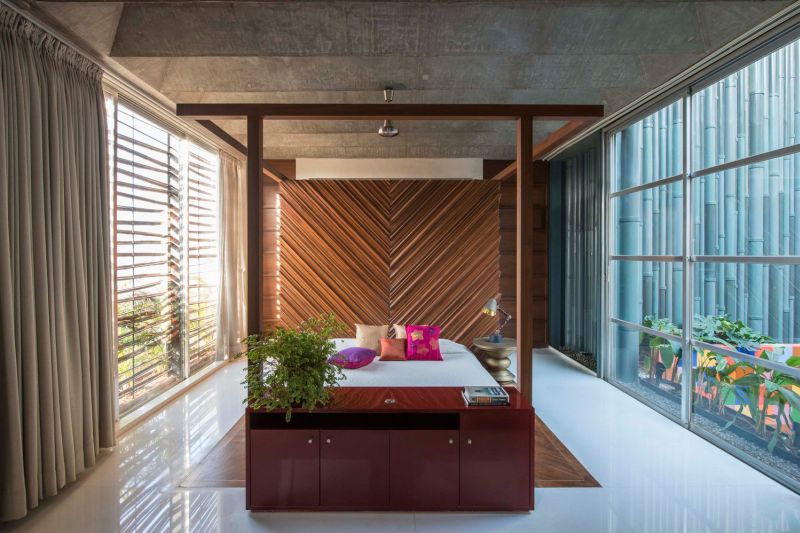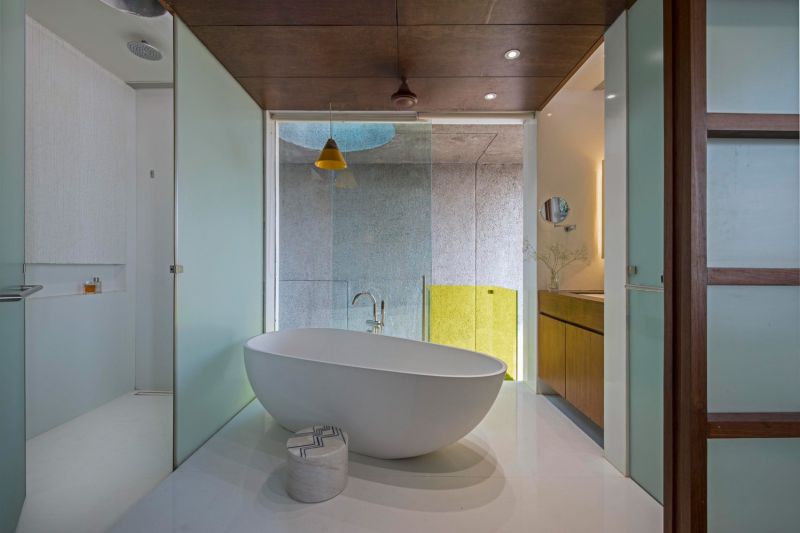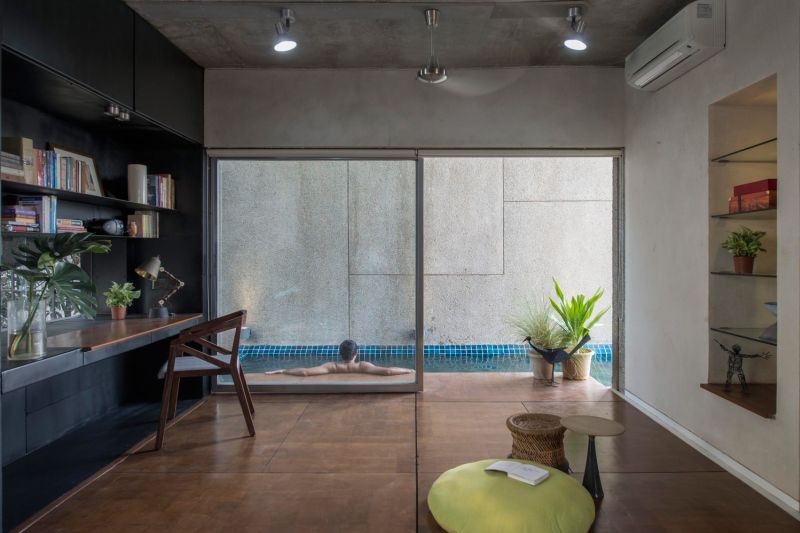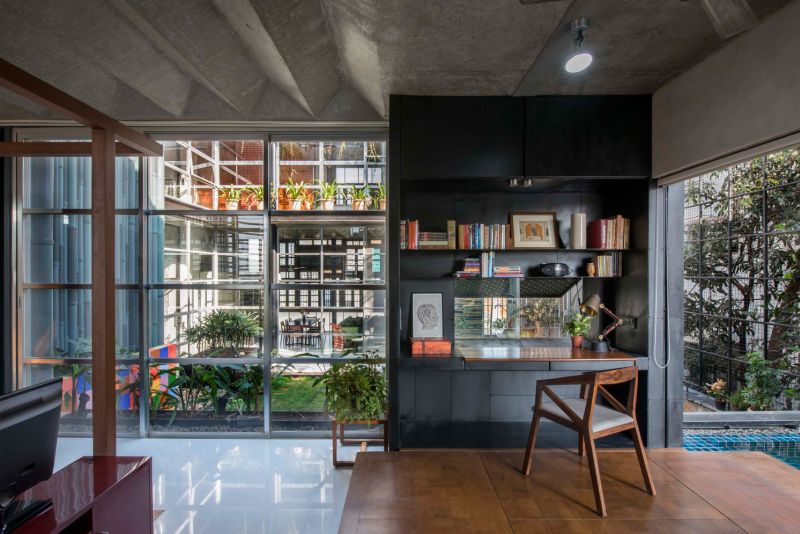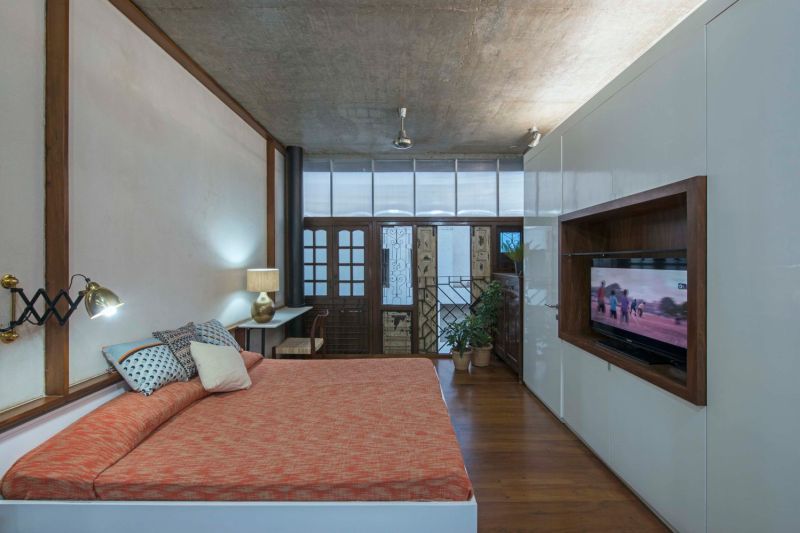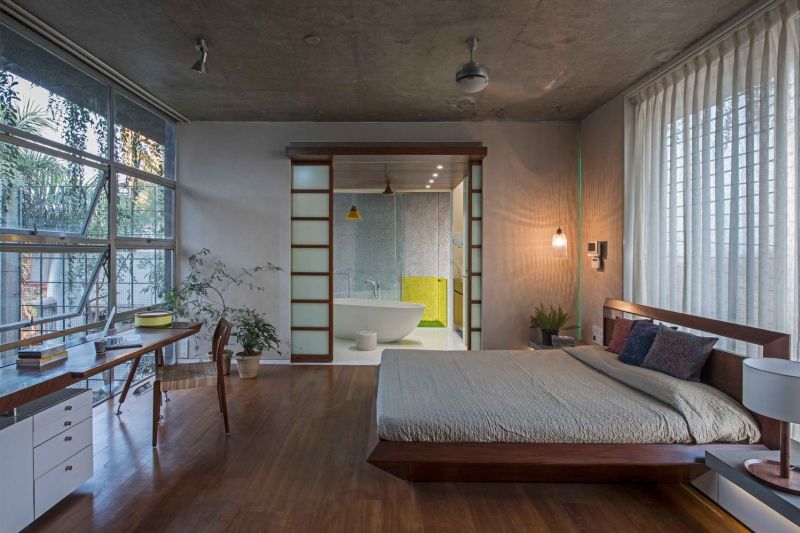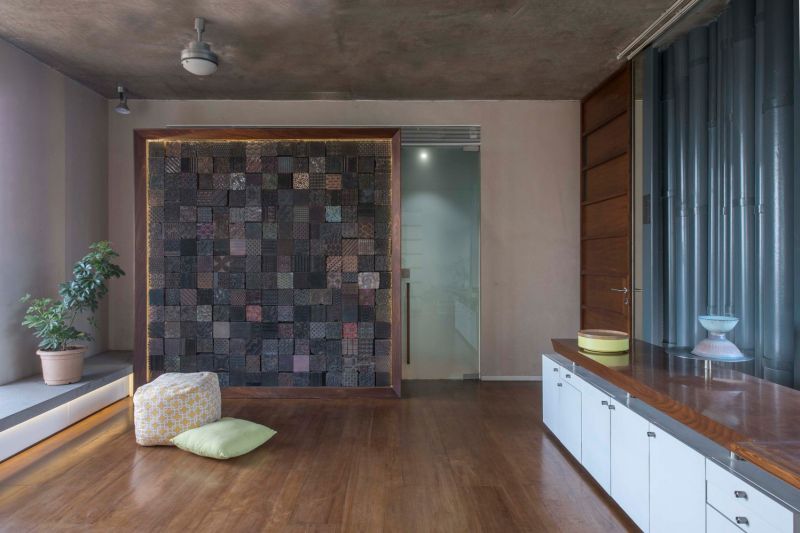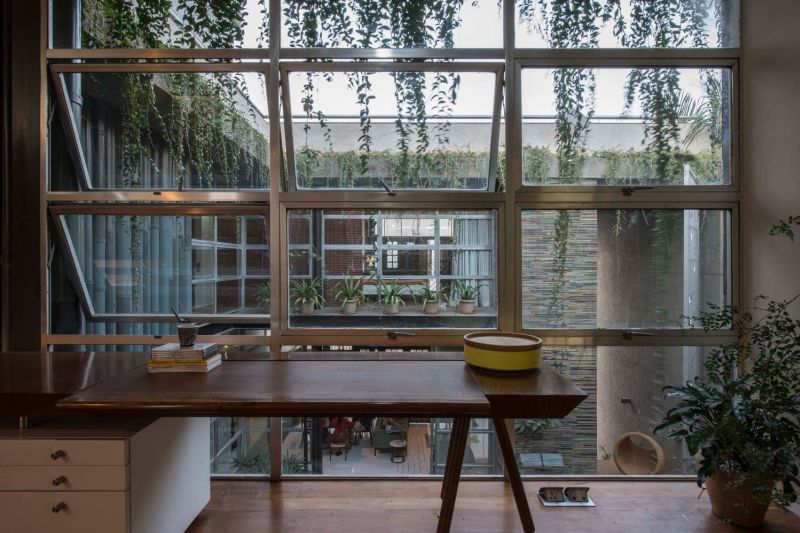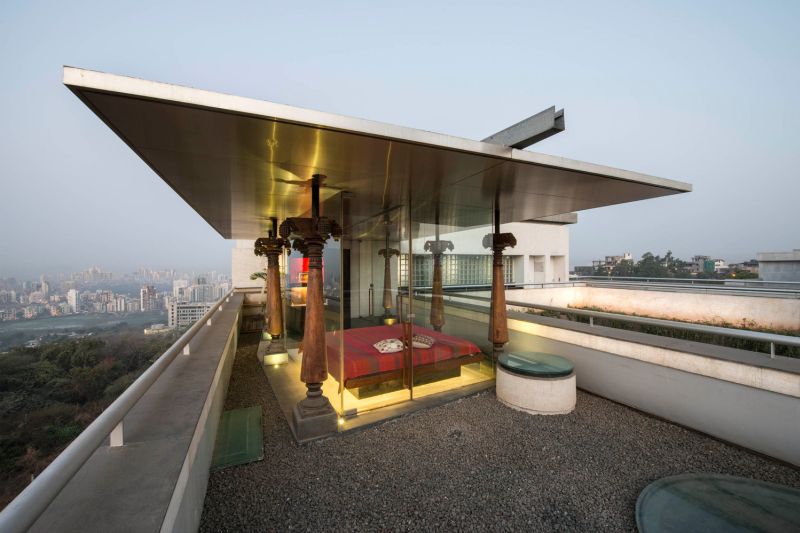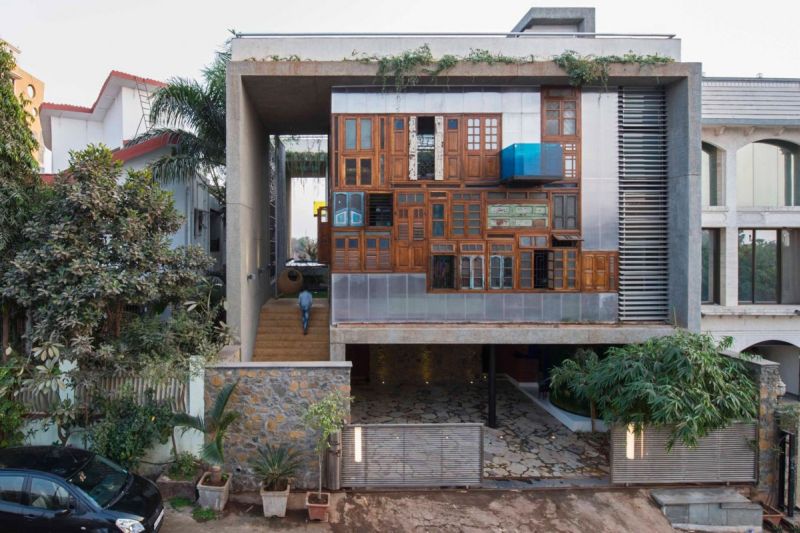 Via: Highsnobiety