Spyce Kitchen by MIT engineering students Kale Rogers, Michael Farid, Braden Knight, and Luke Schlueter is a fully automated restaurant. Visioned to serve fresh and delicious food without any human intervention, the 20-square-foot mini restaurant is a way to get fast food severed even faster.
Featuring a dishwasher, refrigerator and stove, The Spyce Kitchen is managed by bots, who prepare and serve delicacies in maximum five minutes. The team has won the $10,000 Lemelson-MIT Student Prize, an award that serves as a catalyst for booming inventors in food technology, for the innovation.
Currently serving students at the MIT dining hall, one can place order with the help of a smartphone app or by using the touchscreen panel placed next to the machine. Featuring five meals, i.e., shrimp andouille jambalaya, chicken-bacon sweet potato hash, winter veggie mac and cheese, chili-lime beef with sesame rice, and chickpea coconut curry on couscous, the machine has the capacity to prepare two meals at a time.
The kitchen which is stocked by Spyce Kitchen staff on a regular basis automatically measures and dispenses ingredients on a conveyor belt. The measured raw material is then transported to one of the four automated pots, where it is mixed and served to students. Offering customization, students can also modify the ingredients, sauce and quantity as per personal preference.
Having received positive feedback from schools in Boston, the students are very enthusiastic about their project and sure that the fully-automated kitchen will add new flavors to the world of fast food.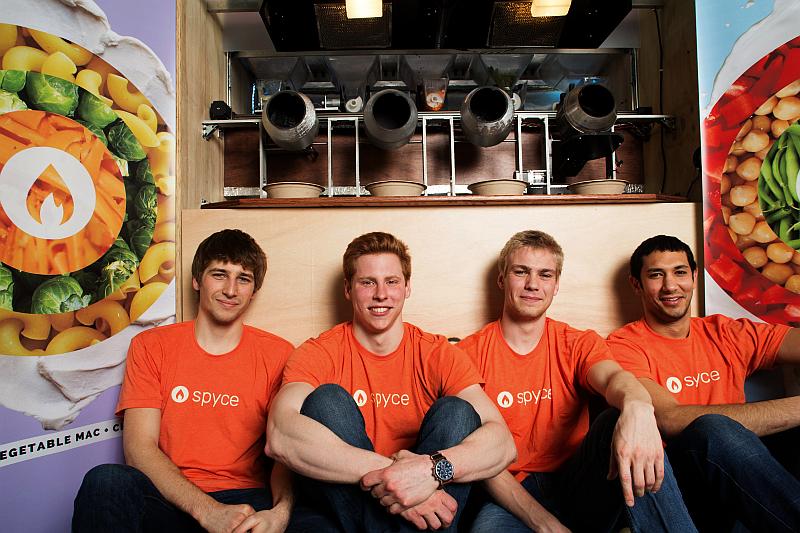 Via: Technabob