Humans are continuously disturbing the balance of Earth with deforestation for fulfilling their growing needs. Once a tree is cut, its stump remains untouched, and sometimes it starts appearing spooky, according to an online journal Proof. You can find numerous posts about crafting something unique from these stumps online. On the same lines, French designer Thomas de Lussac and renowned cabinet makers Perchebois have worked together for eight months to dig out and transform a big tree stump into a stylish coffee table. Dubbed as Square Root table (Racine Carre in French), it is the result of connection between a tree, forest of Perche and the classic craftsmanship.
To reveal aesthetic and symbolic potential of tree stumps, the designers firstly extracted a bicentennial oak stump in Perche region of France using a crane, and then cut its roots and top with a chainsaw. After complete sanding, its tabletop is attached to the tree stump with traditional dovetail joints and single leg with the Mortise-type joint. For making Square Root table, an unused tree stump has been safely dug out and then crafted as refined tree stump furniture for homes.
Initially, it looked rugged, but after complete artistic treatment, even the fine cracks of this upcycled furniture look  appealing. This innovative furniture design approach seems great for decorating homes and for bringing nature indoors as it makes use of natural edges of a tree trunk piece in beatifying the end product. It is both decorative and purposeful furniture for showing-off your love for nature. People interested in buying this unique table can purchase it for €12,000 ($1,286,340) from boutique of Thomas de Lussac.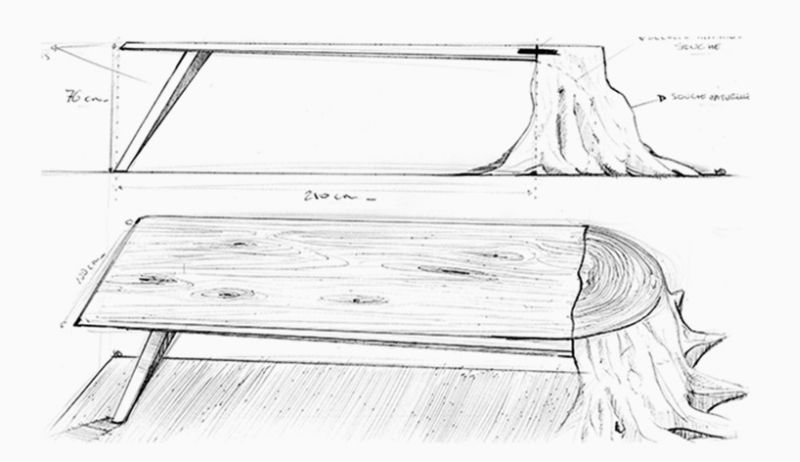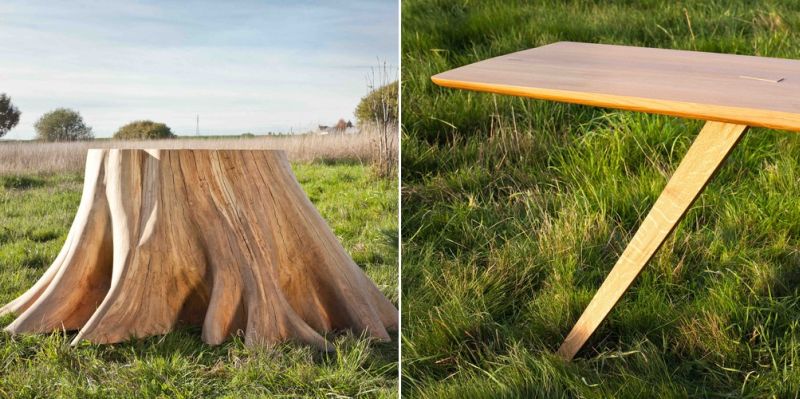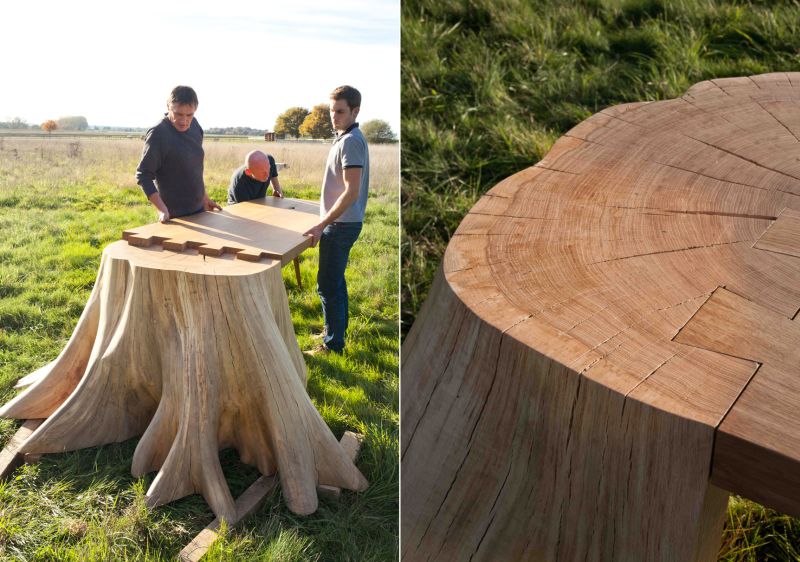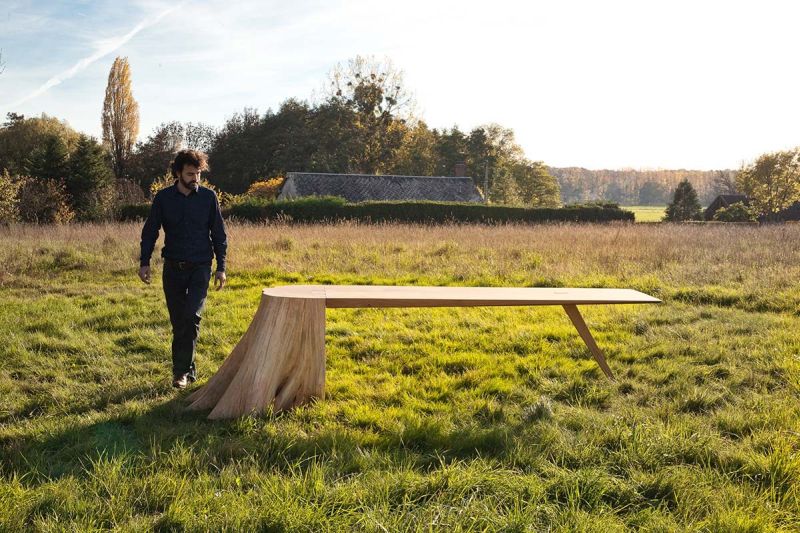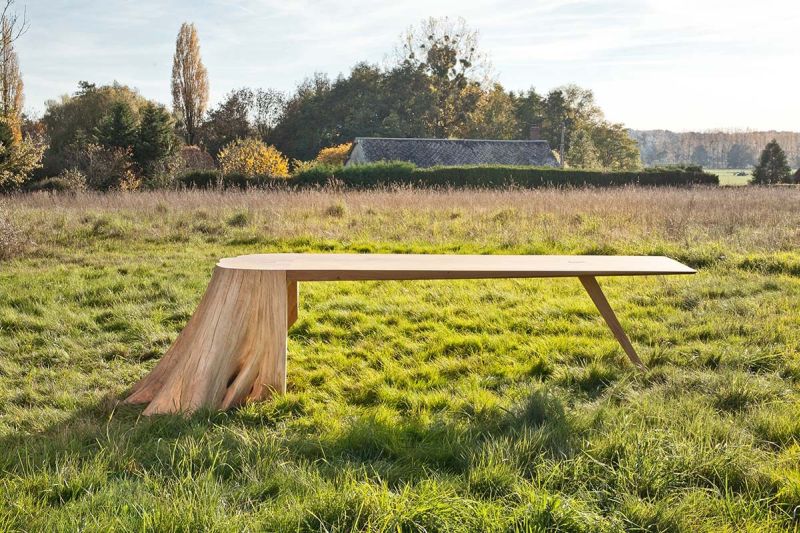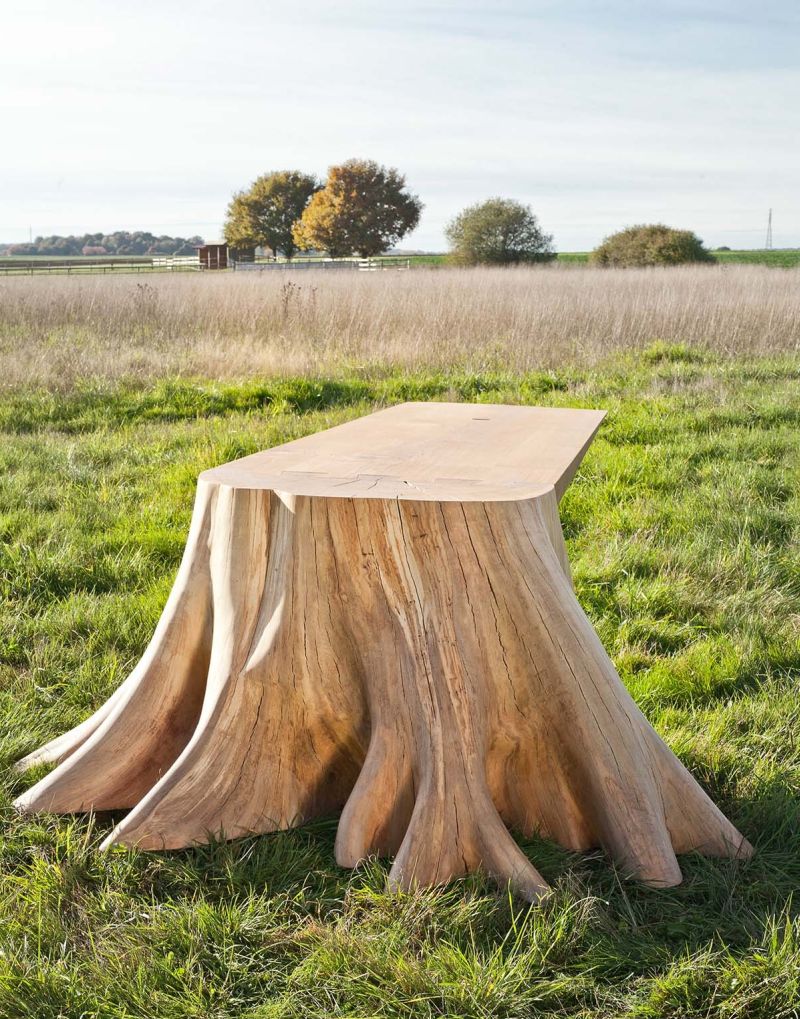 Via: Trendir