Table lamps are a fun way to illuminate the specific areas in your house on dark nights or cloudy days while enhancing the aesthetics of your interior. If you're looking to add minimalist touch and soft ambiance to your living space, then this stacked poplar and acrylic lamp is the best choice.
The minimally chic desk lamp consists of several U-shaped poplar and acrylic pieces, which are stacked side-by-side to form a symmetric design. Wood and acrylic parts (including its base) are carved using a 35W laser cutter. Later, threaded acrylic rods are sandwiched between wooden sections. All the wood and acrylic pieces are assembled using a strong adhesive.
Outer section of the entire lamp has been sanded before staining, and the acrylic boasts a frosted look- just to keep inner sections hidden out of sight. Once the lamp was completely sanded, the wooden part was tinted with red mahogany stain to enhance its aesthetic appeal.
There are no visible clasps, latches, hinges or switches to turn on the light. Instead a small magnet is moved over four slots in the base. While moving from one set of steel setscrews to another, the magnet is able to light up your work desk or any other area within your house where it's placed. The working of the lamp makes it completely stand out from rest of the table lamps available on the market.
The lamp measures about 7.5 x6 x8-inches and features six-feet long copper-toned cord with clear sheathing. You can purchase this stunning desk lamp from Etsy shop PaisleyGarbage for $250.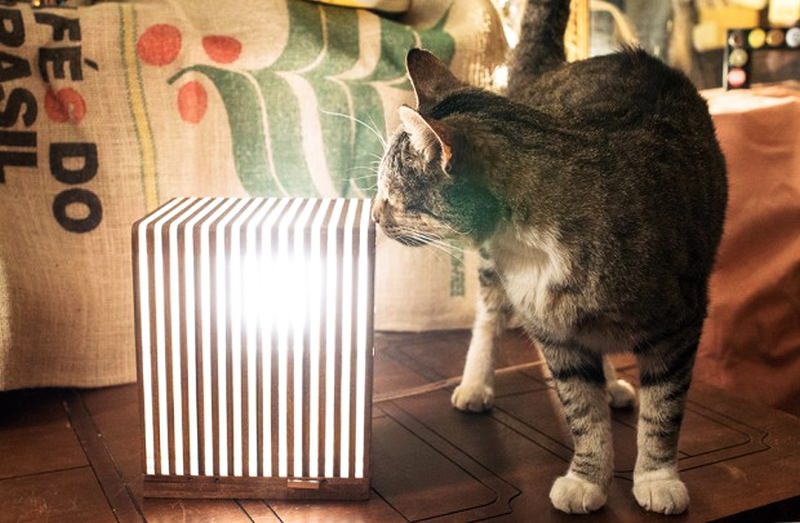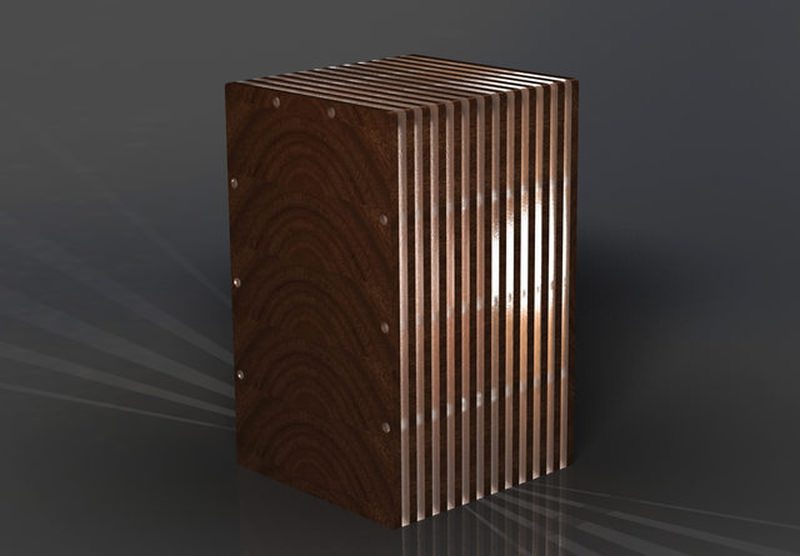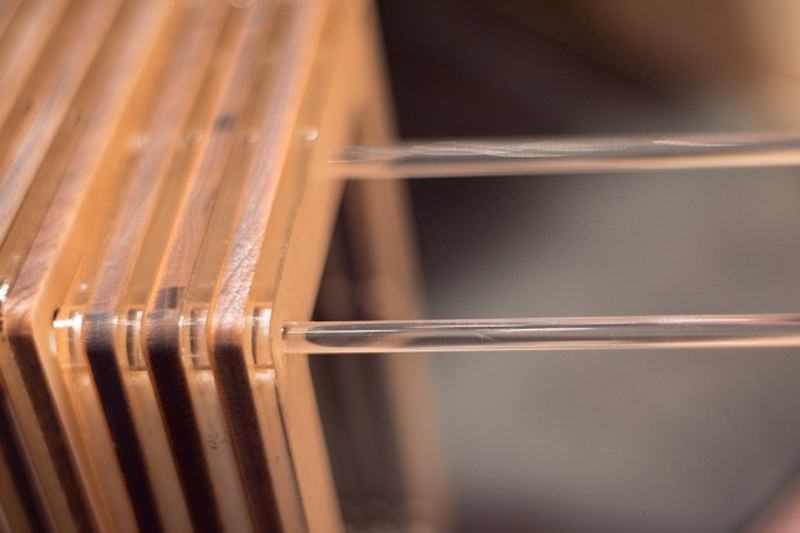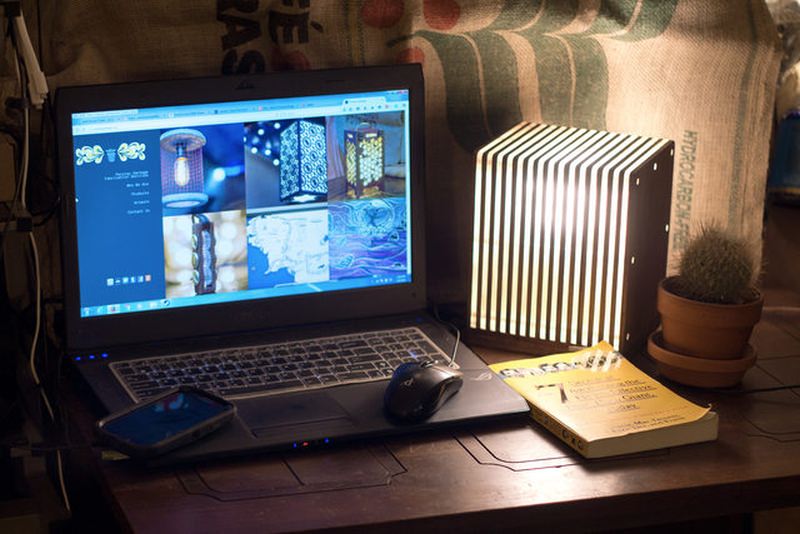 Via: Technabob