Staircase handrails are usually meant to ensure human safety in addition to aesthetics, but what if they serve a totally different purpose – bookshelf, yes! Houston-based VG Studio has come up with 'Band Rail', which presents a fresh perspective to conventional staircase handrail. Its innovative design allows users to stack books within the handrail.
At first sight, it looks like a standard wooden staircase handrail; however, after seeing gaps in the handrail, you may realize that it may also serve as a bookshelf.
Inspired by fish gills, the handrail comprises wooden 'gills' and is supported by a thin steel beam. These gills provide storage space for books. Each handrail is mechanically fastened and comes in pre-assembled pieces that can be carried inside a standard car.
It is really simple to assemble, different parts of the handrail are fastened to each other without using glue and tint, thanks to seamless fitting of the parts.
Also Read: 50 Beautiful Staircase Designs to Bring Fun and Functionality to Your Home
If you don't have enough storage space for your books at home, this may be the right staircase handrail design for you. It will not only add a little character to your home, but also provide you with a clever way to store books.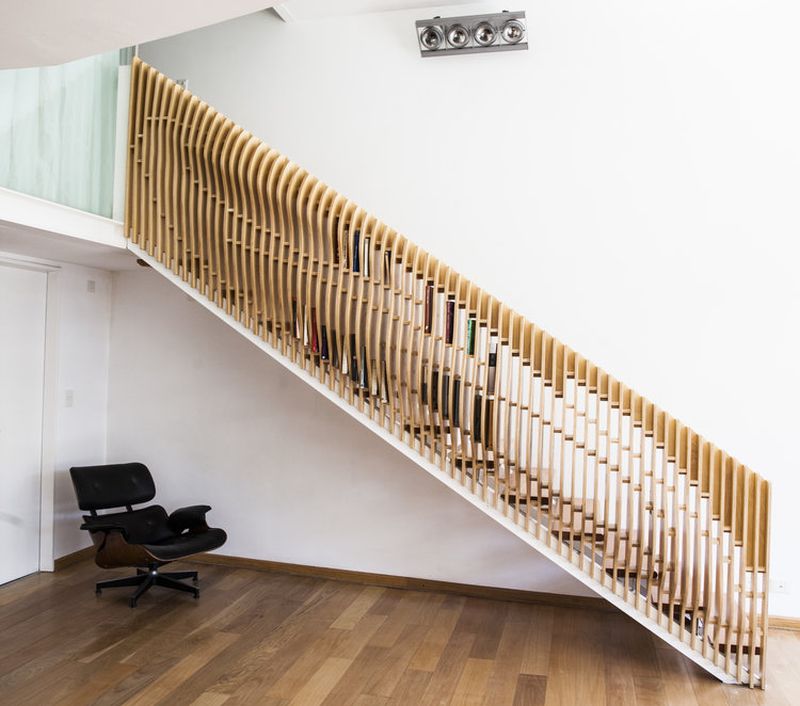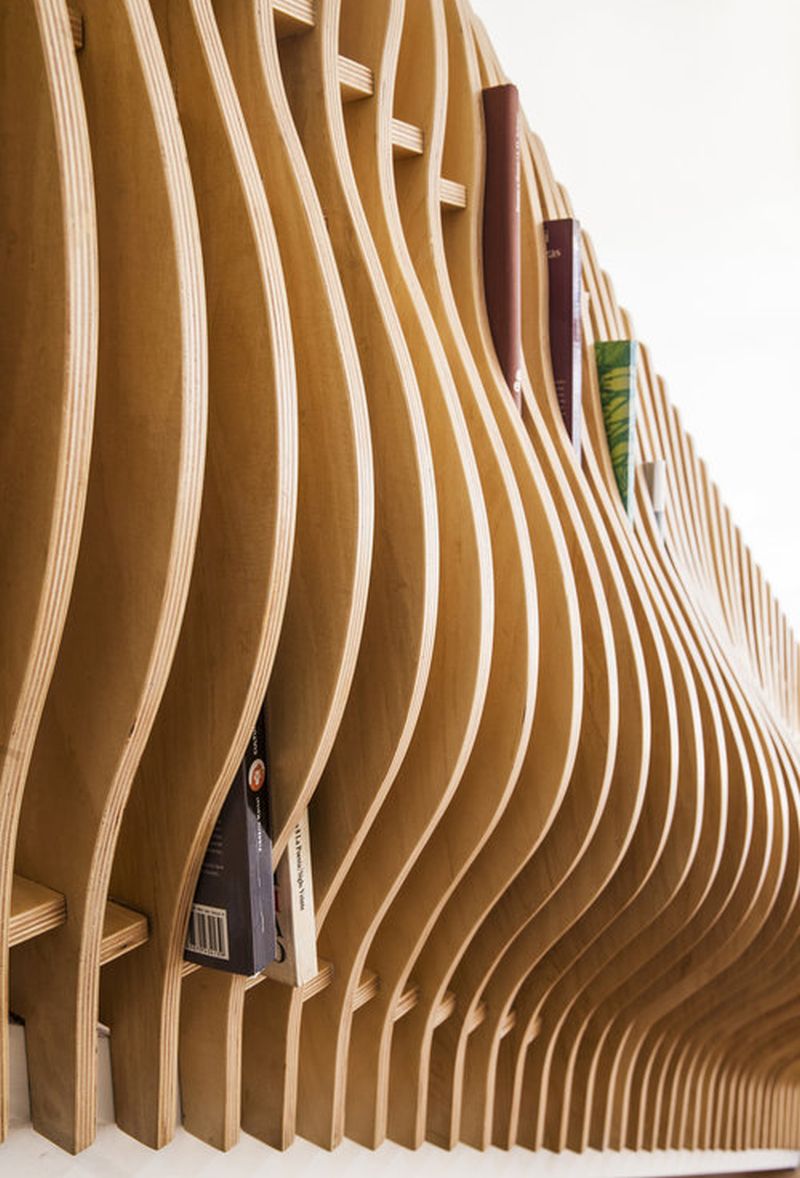 Via: YankoDesign