French design studio Schemaa has recently created a small space saving apartment for a client in Paris. It was quite challenging for the designers to maximize space within this small home, but they managed it well and their creativity resulted in this home with minimalist and elegant design. The main element of its interior is the wooden staircase that doubles up as storage space in form of a cupboard with varying height.
The staircase includes storage cabinets and drawers of different height, concealed by measuring same width as that of stair treads. At wall next to the staircase, a mirror is placed that reflects other side of the room and this is done by designers for providing a clever notion of more space in this tiny home. Moreover, few shelves are also made opposite to the stairs for avoiding unnecessary clutter.
Apart from that, a sleek kitchen is made on other side of the room; it is fully equipped with all the cooking ware and kitchenettes. Area in middle of the room acts as both living and dining room. There is a folding dining table mounted on the wall which can be unfolded at time of meals and folded back when not required. A small bathroom is also there in the apartment with enough space to store your bathroom accessories.
Upstairs in the attic is a small bedroom positioned under sloping ceiling with a roof window for ventilation. There is also a small dressing table in the bedroom and few shelves for arranging you stuff neatly. Entire design reflects modern living even in such small dwelling with minimal design. The architects have utilized the space very well to provide room for every basic facility in this mini apartment.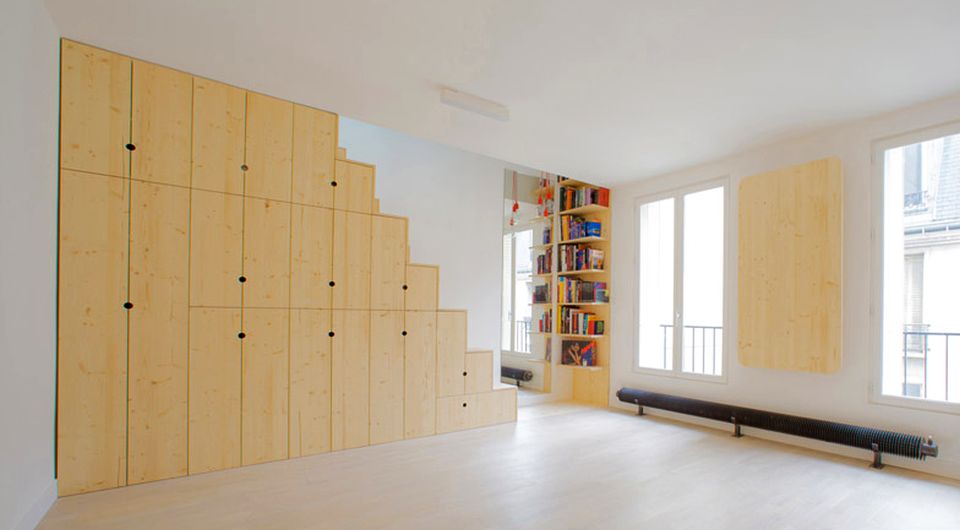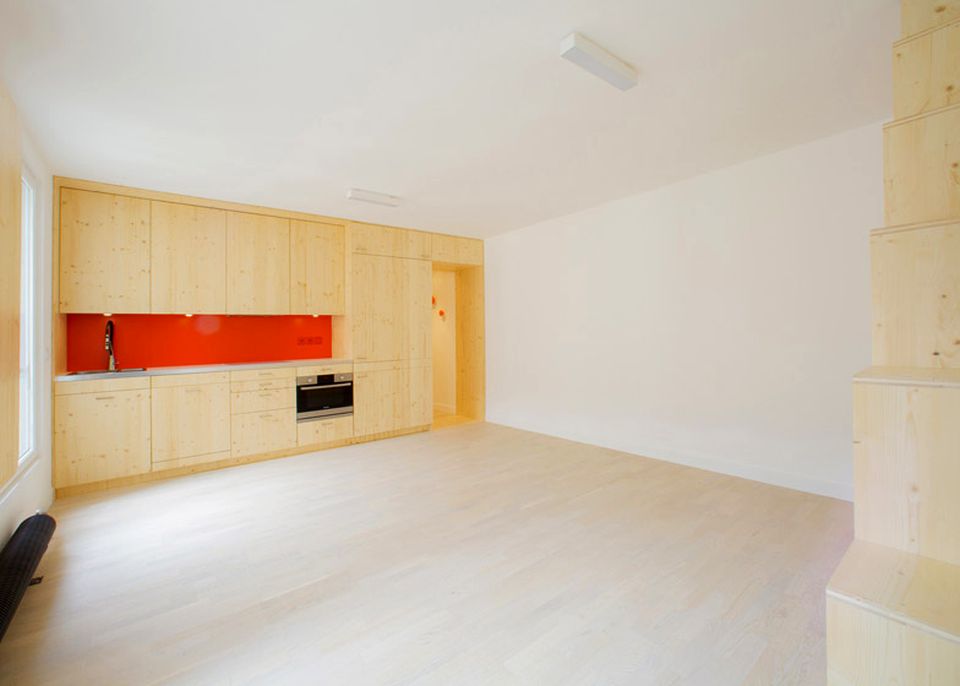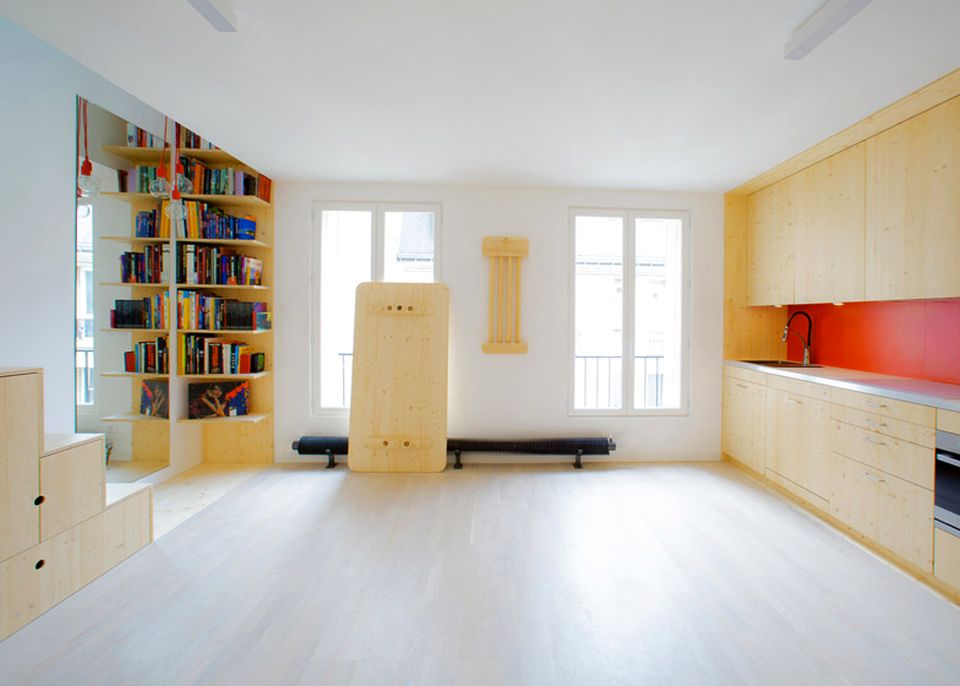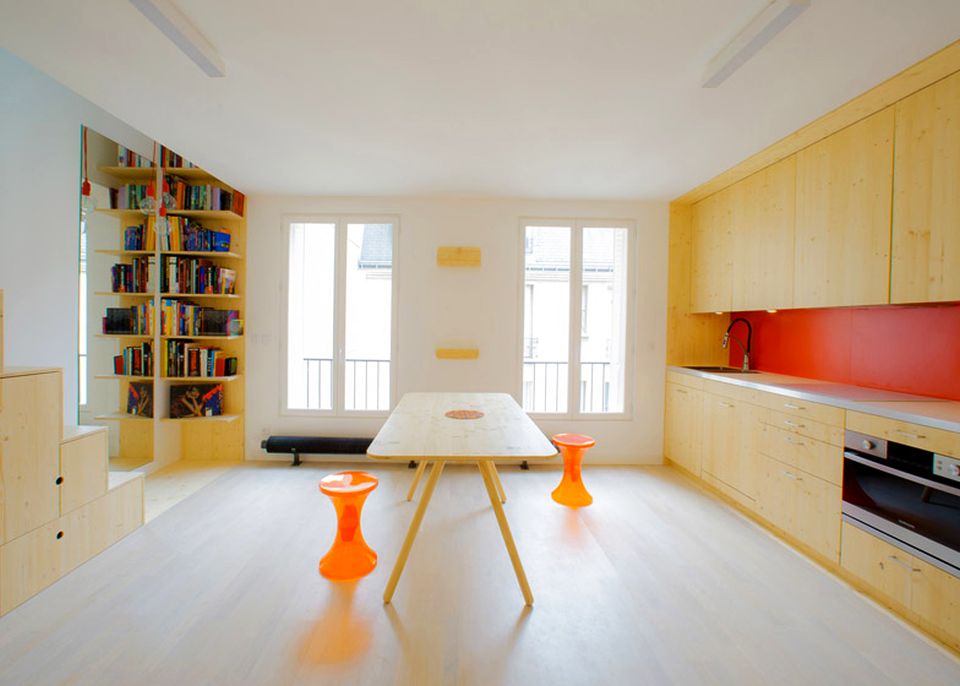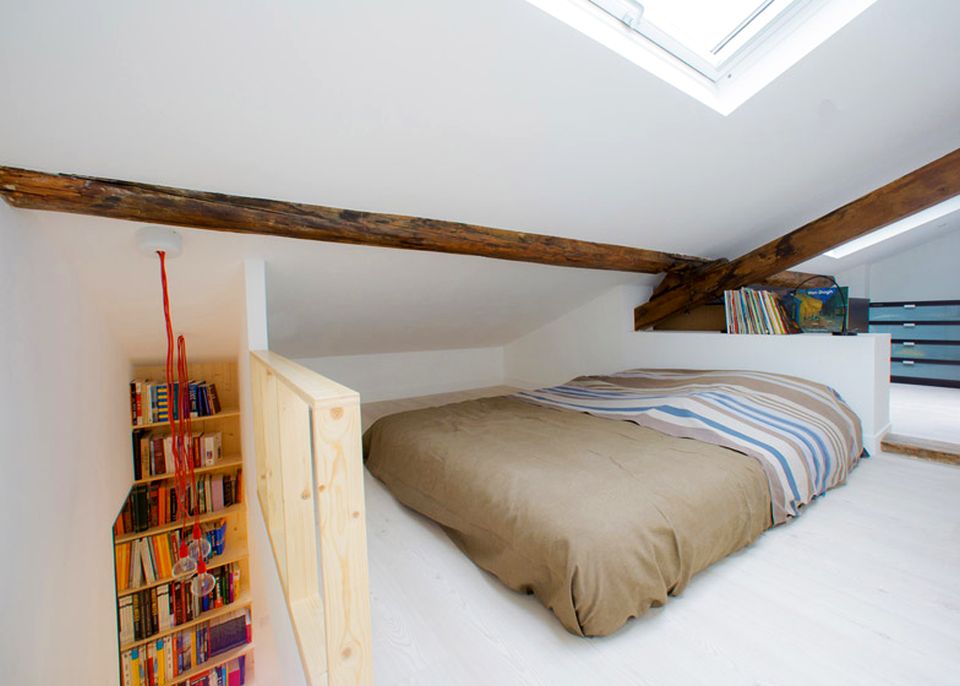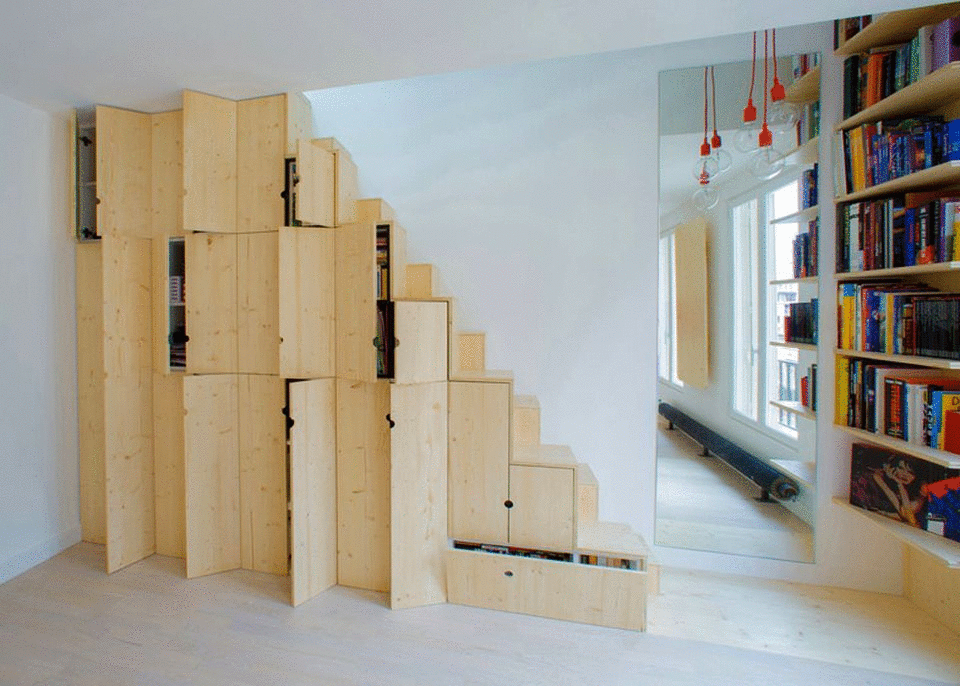 Via: ShoeboxDwelling