If you don't want to waste time walking down the stairs from the top floor of your house, you seriously need to get a fireman's pole between different levels, just like this two-story home in Stanwood, Washington. Built by Designs Northwest Architects, the fireman's pole right at center of the living area offers a fast escape route from the top floor.
Positioned in the loft space of the upper floor, this fire pole simply drops down into the living room. It offers a fun and thrilling way to get between floors, from top to the ground level. Although the entire house boasts a minimalist and elegant interior, this pole within the living area adds little excitement to the basic layout of the house.
There are no dramatic touches in the interior; everything is just too simple and pure. To bring some environmental elements into the house, large windows are installed on the walls. In the living area, you can see a small vintage-styled fireplace to keep the living space warm and cozy.
One can certainly enjoy the outside views right from the living area while lying on a couch in front of the antiquated and comforting fireplace.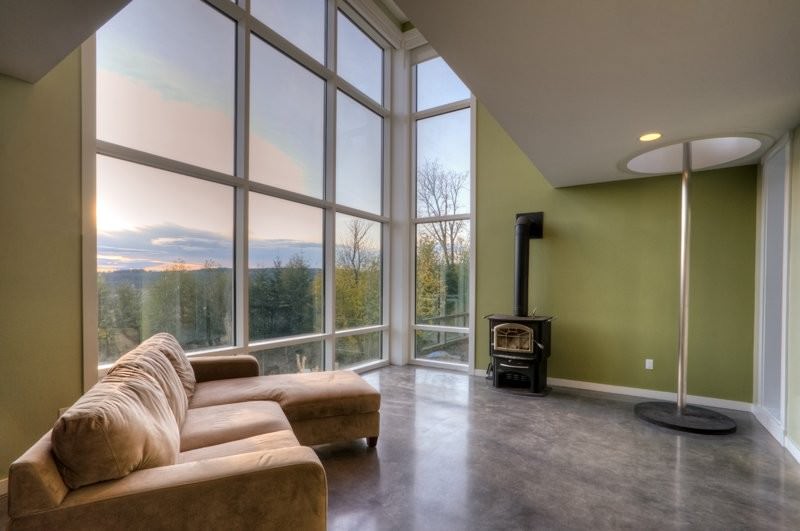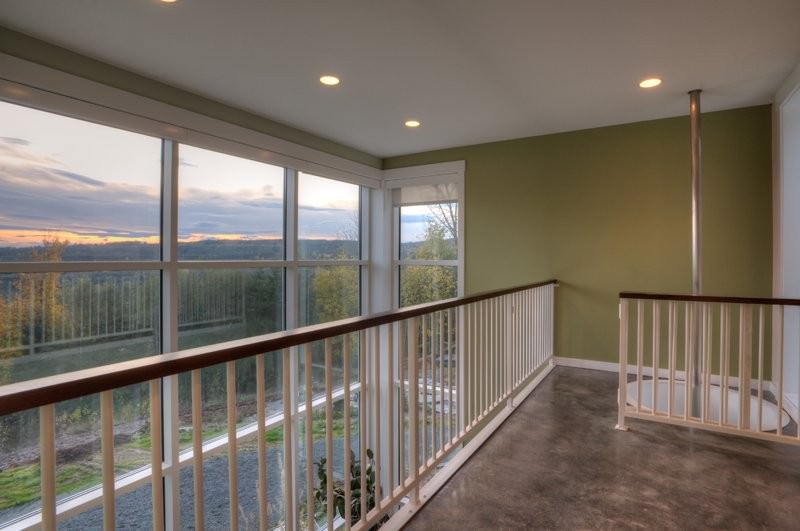 Via: Contemporist