Designer Aaron Dunkerton created an expandable, star-shaped clothes drying rack to quickly and safely dry your washing inside your house. This portable, compact structure unfolds into a 12-point star for locating more clothes in a small space.
Forming essentially circular shape, the clothes horse has enough space in the middle for hanging your clothes. Besides more hanging area, the clever creation also allows maximum air circulation around clothes for fast drying.
Made out of unpainted plywood the star-shaped structure has aluminum rods for hanging clothes. The lightweight construction is easy to unfold for practical use, and when not in use it can be folded up and stored safely. It even takes up very less space in your closet for storage.
It is an amazing creation for dwellers living in colder places, where homeowners have to dry their washing inside their houses due to cold climatic conditions. For more information about this star-shaped clothes drying rack, visit the designer's official website.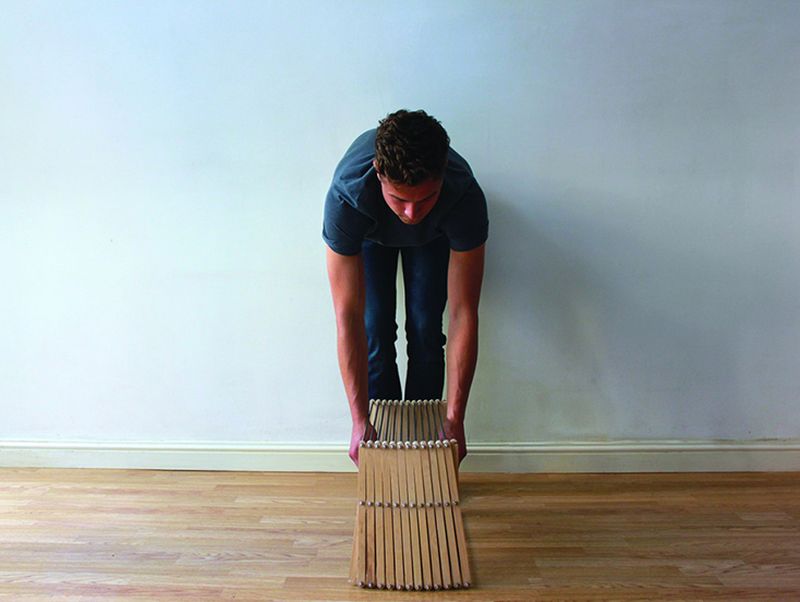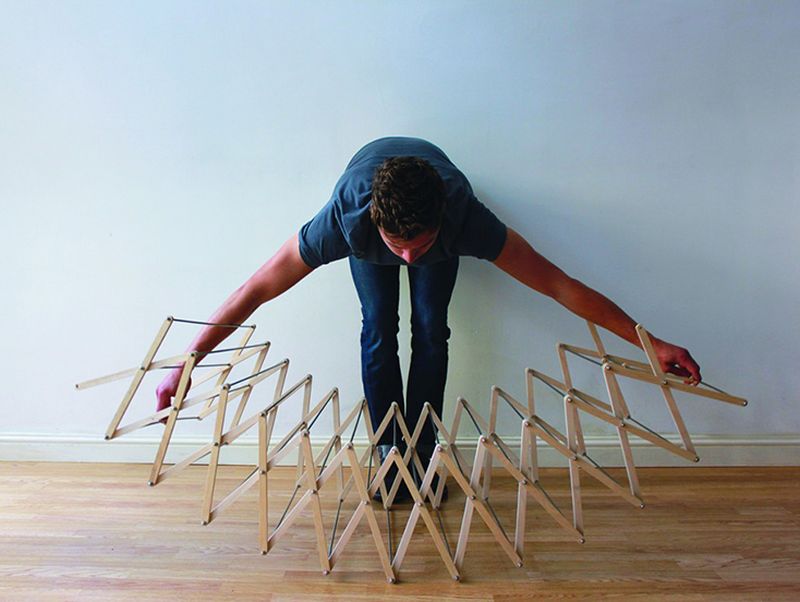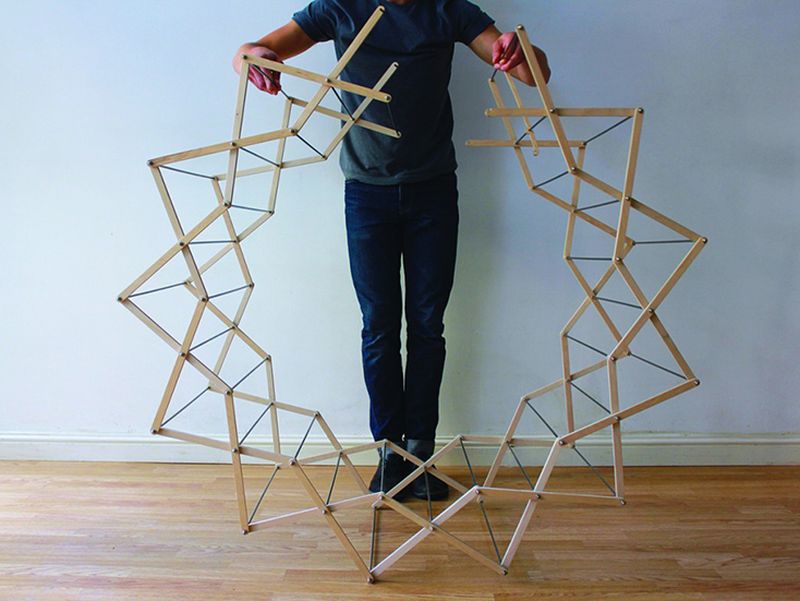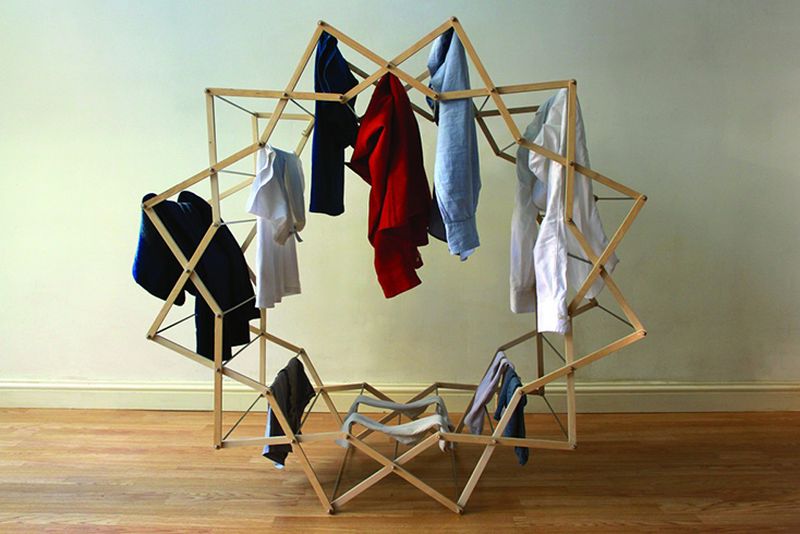 Via: Roomie