Add some cool Star Trek swag to your dining table with these stainless steel salt and pepper shakers, which resemble the U.S.S. Enterprise from United Federation of Planets and Klingon Bird-of-Prey.
Design
The Star Trek-inspired salt and pepper shakers are made from stainless steel, which not only gives them durability but also an ultimate glossy finish. The set can add galactic flair to any kitchen or dining area.
The shakers in shape of U.S.S. Enterprise and Bird-of-Prey, feature iconic details and premium exterior to grab the attention of any Star Trek fan. These functional kitchen gadgets also double up as a striking decor pieces.
Specifications
The USS Enterprise shaker is five-inch long and weighs seven ounces, whereas the Bird-of-Prey version measures four-inch long and weighs five ounces. Each starship is integrated with a steel base to hold your favorite food accent. The hatch doors of these mini starship salt and pepper shakers are replaced by plugs in the bottom for easy filling. They are perfect for people who don't get their food from a replicator.
Price
The Star Trek salt and pepper shaker set can be yours for $60. For purchasing and more information head to GameStop.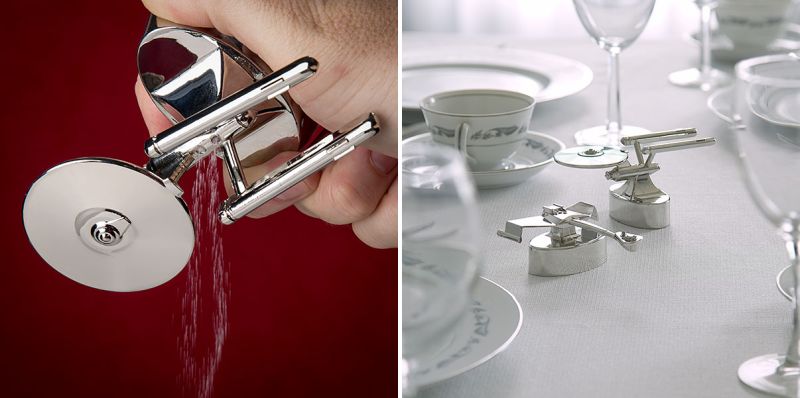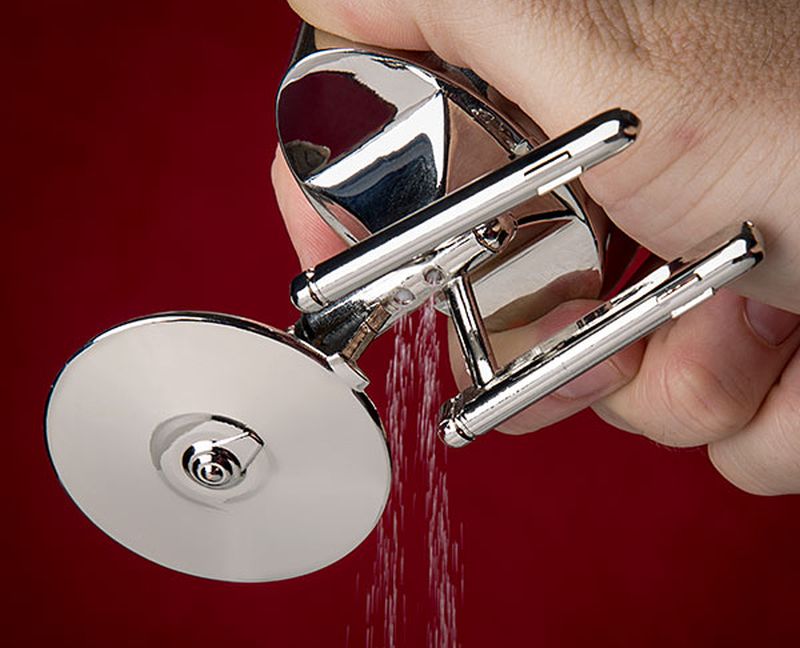 Via: GeekAlerts