Star Wars merchandise is as popular as the iconic sci-fi flick itself, but recently we came across a heart-throbbing fire pit. This incredible steel fire pit is inspired from the iconic Death Star II battlestation from Star Wars.
The images of this remarkable Death Star fire pit has been shared by Redditor [Alphacodemonkey], who further describes it to be a custom-made high school welding project. It was auctioned off at some event and winner of the auction gifted it to [Alphacodemonkey].
Designed by an art student, this spherical fire pit has been made from a propane tank that's pattered using a plasma cutter. Firstly, it was drawn on a piece of paper and later the similar pattern was replicated on the propane tank.
The fire pit was painted with high-temp engine black paint and to enhance its aesthetic appeal few stainless steel pieces were attached. These contrasting steel pieces add lively element to its dull black layout. Although the fire pit looks gorgeous even at the day time, but it's surely looks the best at night when ignited with fire. Plus, it shows full 360-degree view of the dancing flames.
Before this we featured similar-looking Death Star fire pit on Homecrux; it was designed by a grandfather for his granddaughter as Christmas gift. However, the Death Star II battlestation looks more appealing due to its fine finish and contrasting stainless steel embellishments.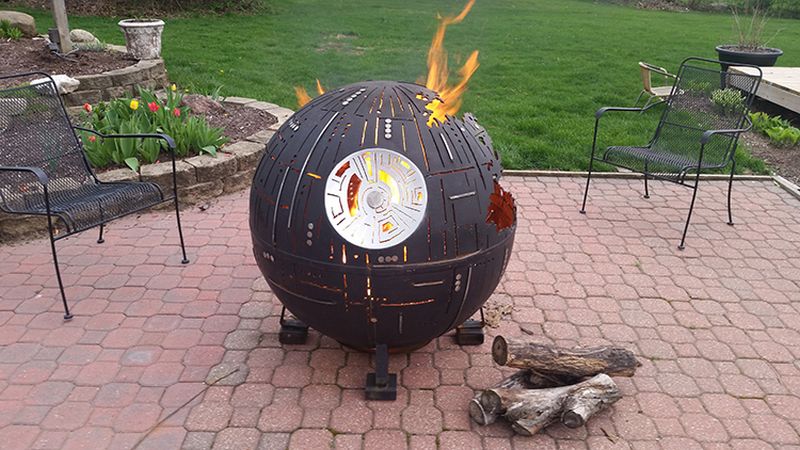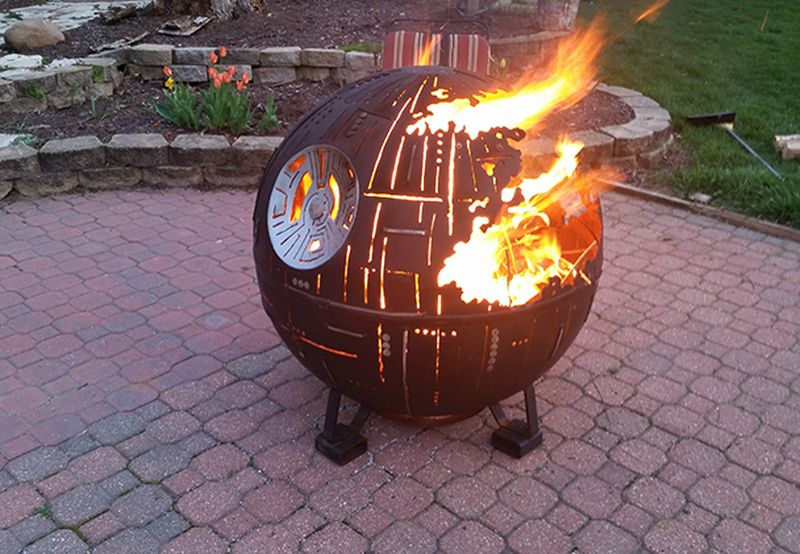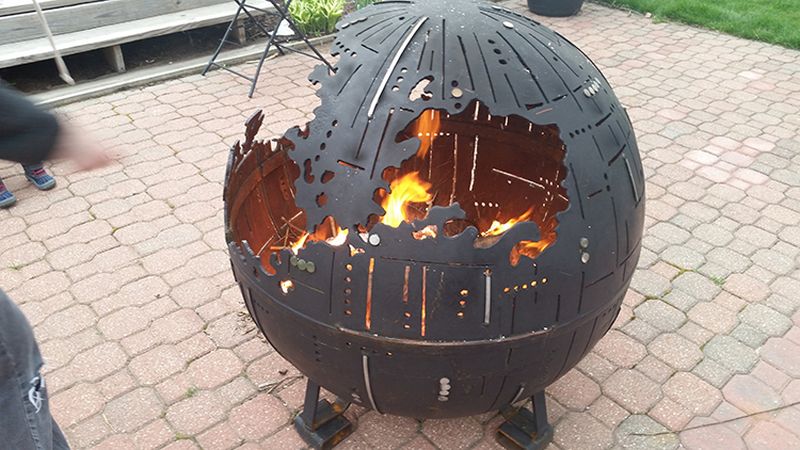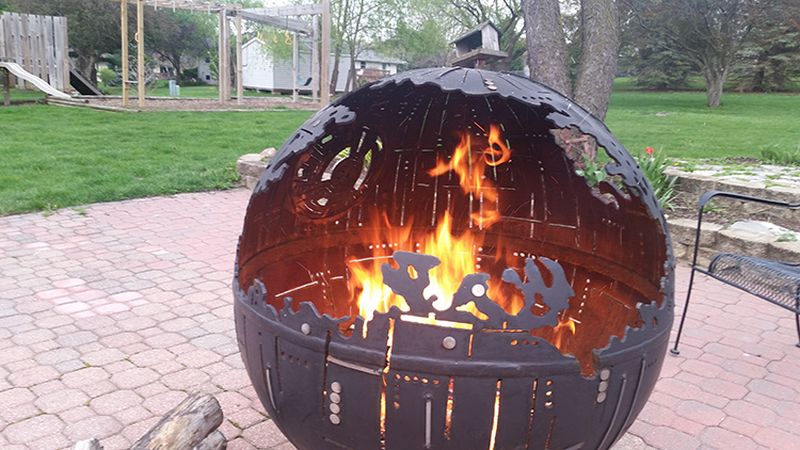 Via: LaughingSquid