There are so many design enthusiasts who always surprise us with their unique Star-Wars themed creations. If you think you're a big Star Wars fan, this UK guy will prove you wrong straight way. Ian Mockett, a UK-based plumber has built a life-size Star Wars AT-AT Walker replica in his front lawn. This 26-meter tall wooden model of the infamous four-legged transport, and combat vehicle was built as part of 20th Annual Harpole Scarecrow festival held in the mid-England. He took about a month to complete the huge structure, and now it is attracting a huge amount of attention in the neighborhood.
It's not the first time when Mockett has built huge models for the festival. Previously, he has made a Jurassic Park-themed walk-through experience in his garden, and this year's creation was inspired by the iconic Star Wars movie series. He covered the entire AT-AT replica in grey and used black to complete the robot-style decoration. There is a ladder to reach inside or to the top of the AT-AT Walker replica.
Also Read: Cardboard Snowspeeder built by a crazy Star Wars buff for his 6-year-old daughter
Over the months, we also featured Collin Furze's AT-AT Walker replica that was built with a purpose to serve as a playhouse in his garden. This 10-meter tall replica is packed with Star Wars-themed toys, games, and furnishings, so we can't even compare it to the one by Mockett. The AT-AT Walker replica by Mockett seems to be a show-off project through which he has taken his Star Wars fantasies to new heights.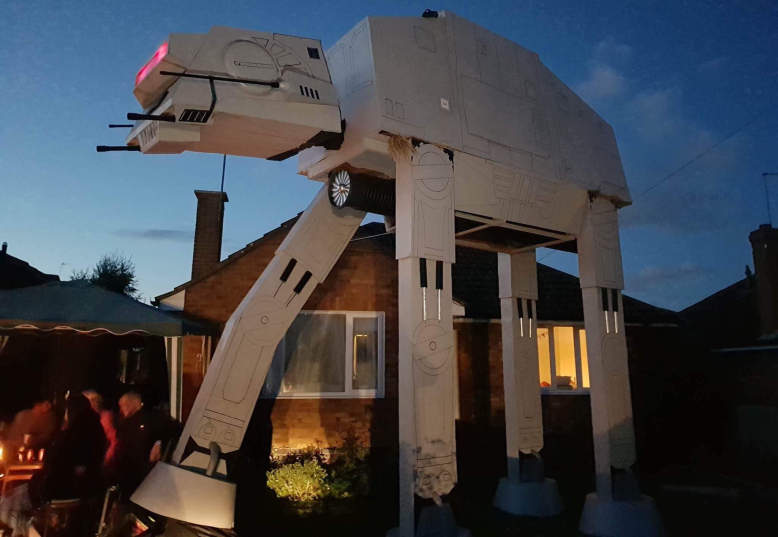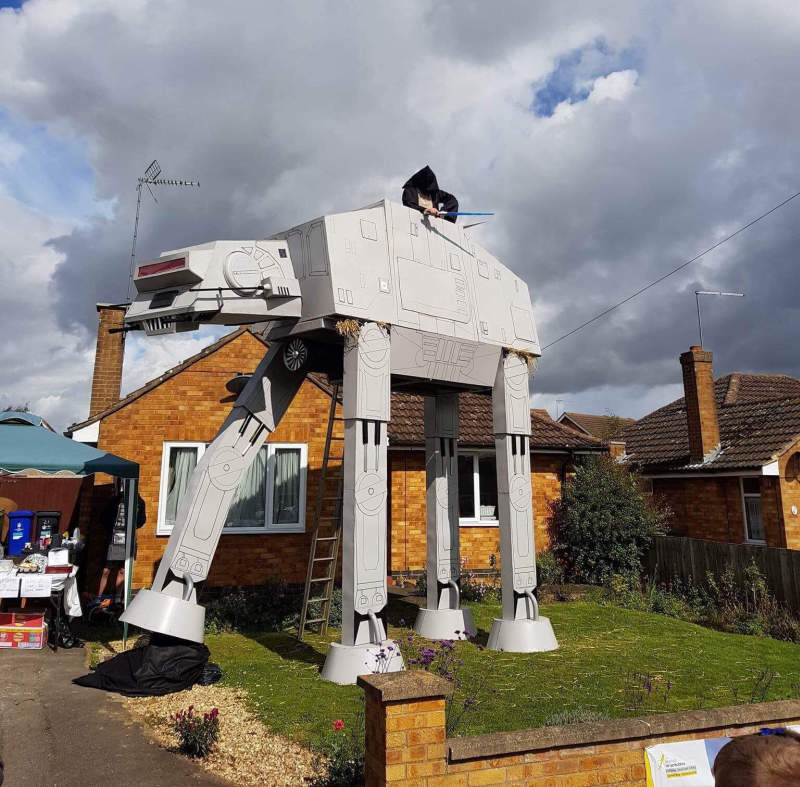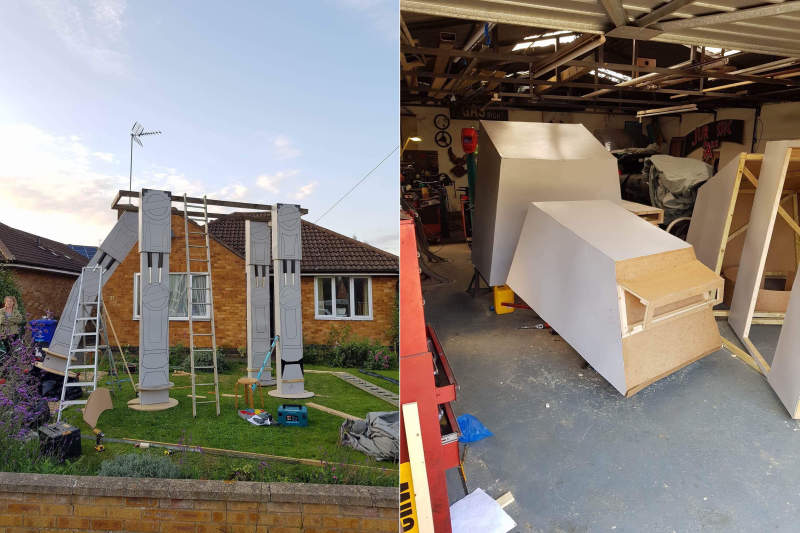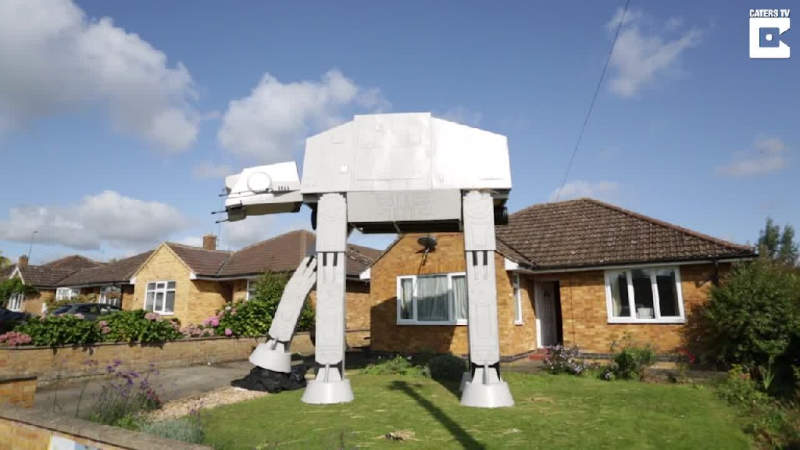 Via: DigitalSpy