To show his support and love for Star Wars series, California-based Colby Powell has created a replica of Death Star on his rooftop. A die-hard fan of Star Wars series, he, with his family, fabricated a 400-pound heavy Death Star on top of his house for this Halloween, but decided to leave it up until new film's premiere on December 18.
The 23-foot replica of Death Star features 162 Geohub connectors, 2,000 feet long half-inch PVC-pipe, two military parachutes, LED lights and 18 cans of paint. According to Powell, the replica is a way to pay tribute to Star Wars series, which is loved and admired by Powell, his family and million others.
Receiving full support from neighbors and his children, it took him almost three weeks to complete the replica. Built in two halves, the giant Halloween decor was combined at ground level and fixed on rooftop with the help of construction crane.
Fitted with blue colored LED lights, semi-transparent parachute creates an eerie glow. Canon of the spaceship is represented with green LED lights. Visible from far, The Death Star seems like safeguarding the neighborhood from unwanted and unfriendly planets, creating a buzz among local residents.
Being disassemblable in nature, the Death Star can be easily dismantled for future reference. Currently Powell has no plans for future Halloween, but is open to work upon a good idea.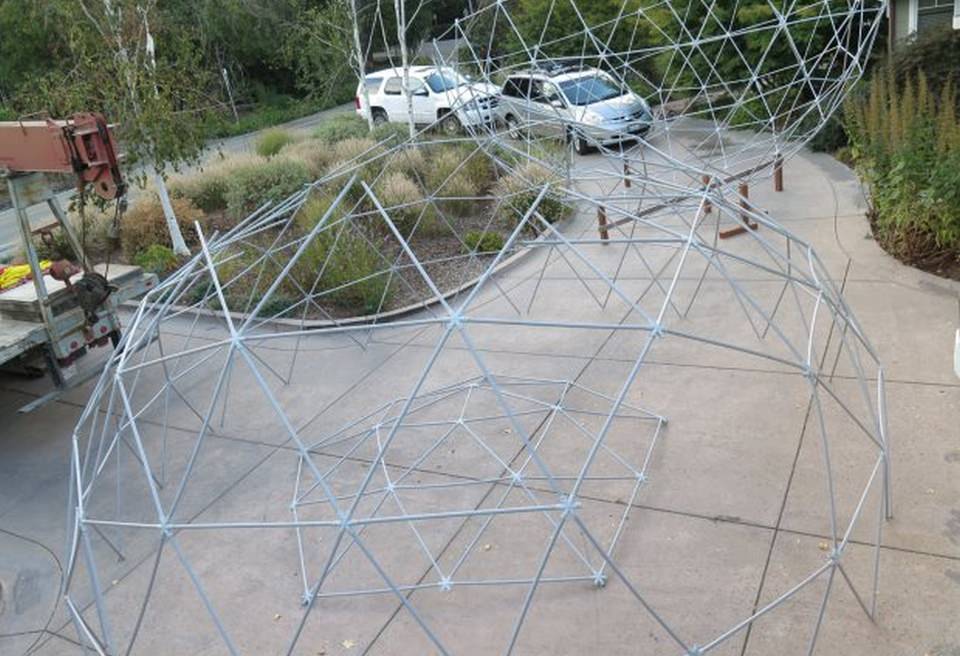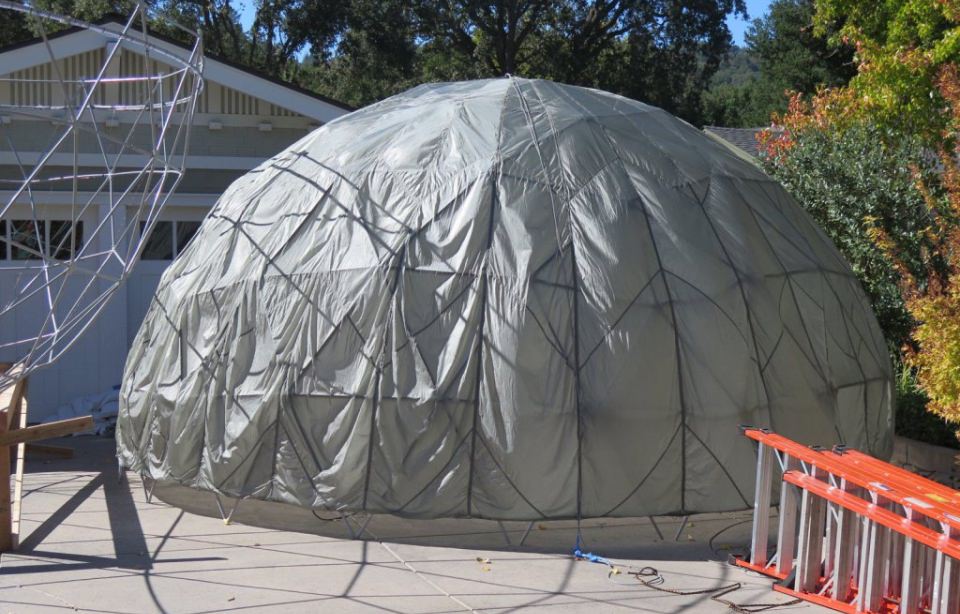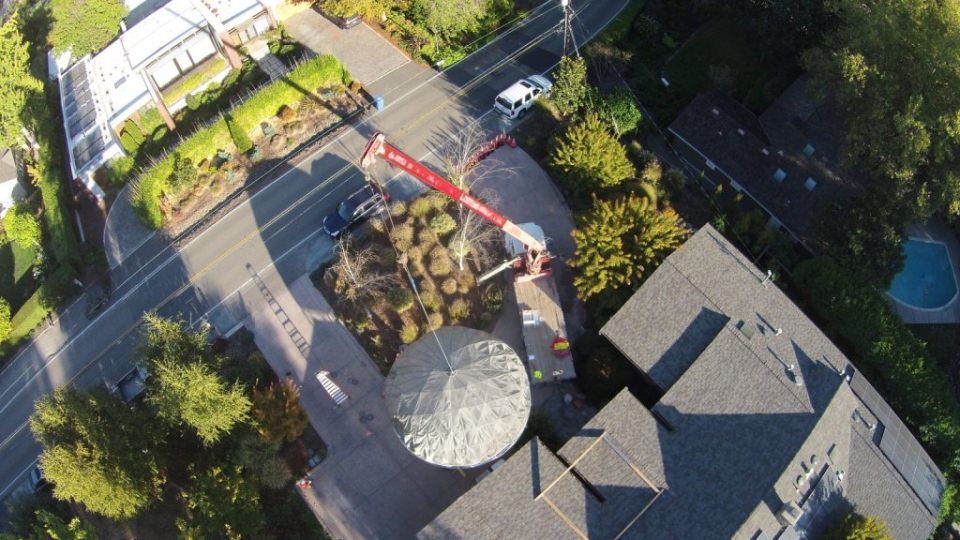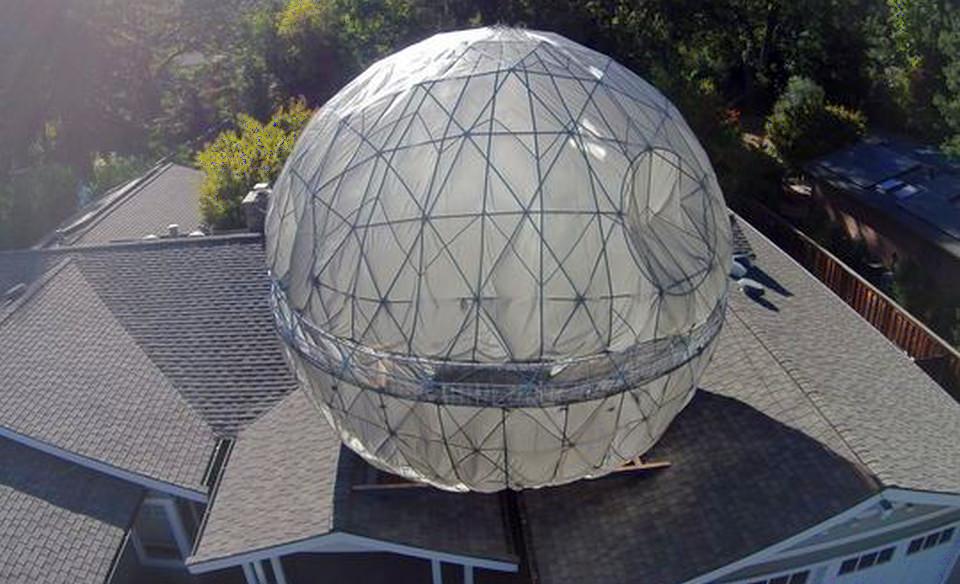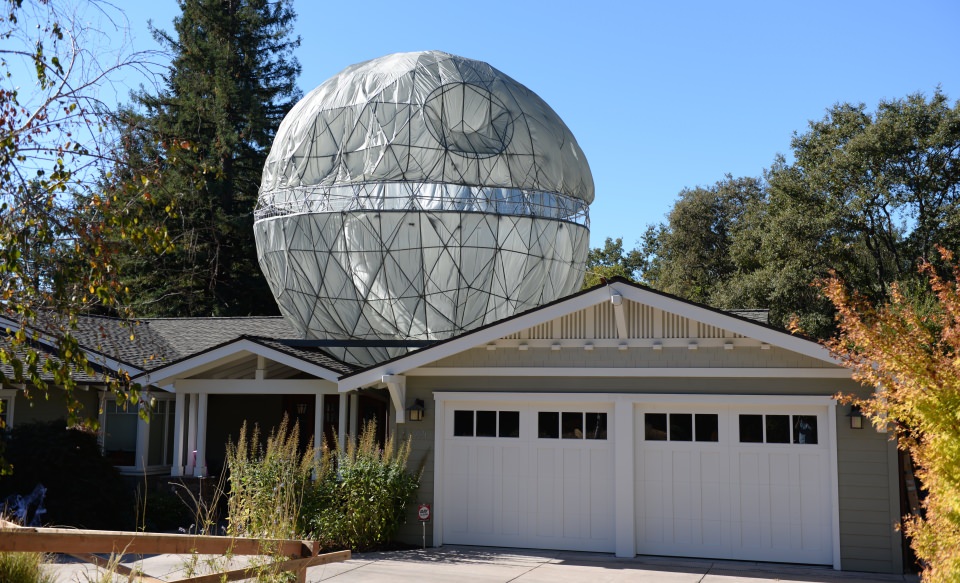 Via: Zap2it