Thinkgeek really know how to awaken the force within. This time the geek's fantasyland has created a beautiful Star Wars planetary glassware set based on four planets (Alderaan, Dagobah, Hoth and Tatooine), a moon (Endor) and a space station (The Death Star) – all from the Star Wars universe.
Representing the galaxy far, far away, the set of six glasses is officially licensed Star Wars merchandise created exclusively by Thinkgeek. With the capacity of 10 oz, design around the glasses is achieved through high temperature heat wrap.
Replicating the Star War universe, the set features all the minor details of the planets, e.g., the Death Star glass showcases its superlaser, while Alderaan in shattered form.
Priced on a little higher side $49.99, the limited edition set is not meant for dishwashing and microwave. So, if you are ready to do small sacrifices to envy every sci-fi fan around you, order one for yourself and enjoy drinks in your personal Star Wars universe.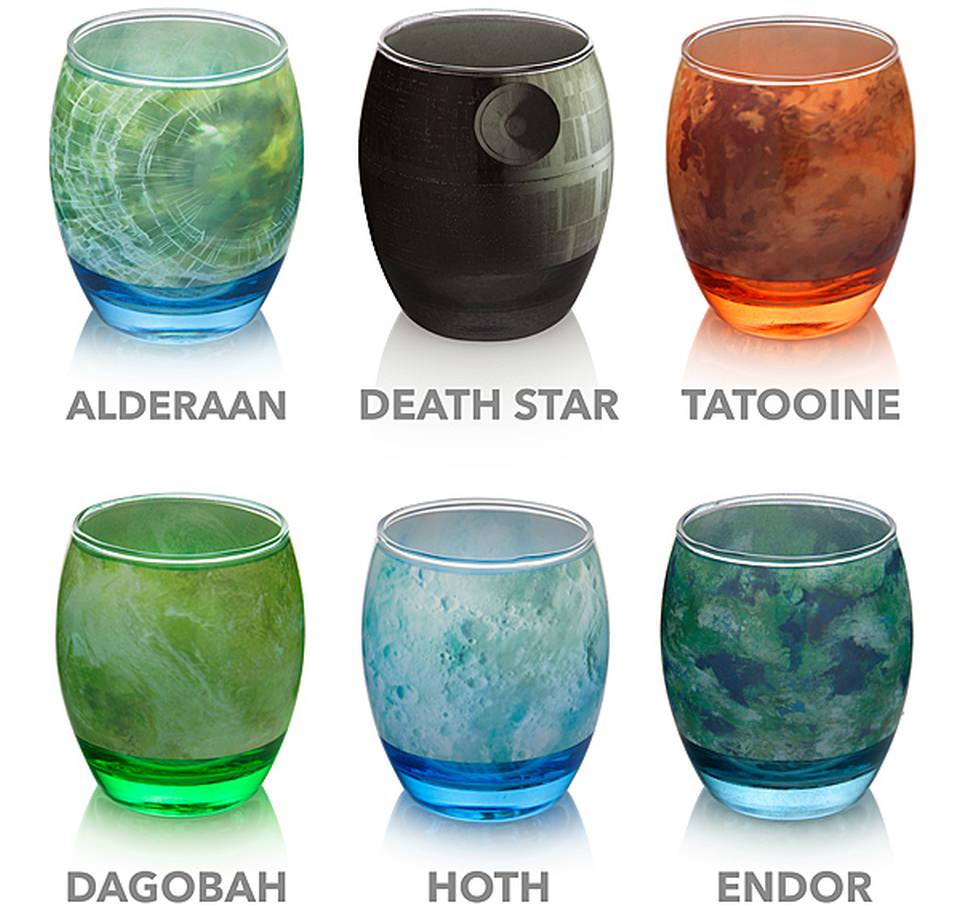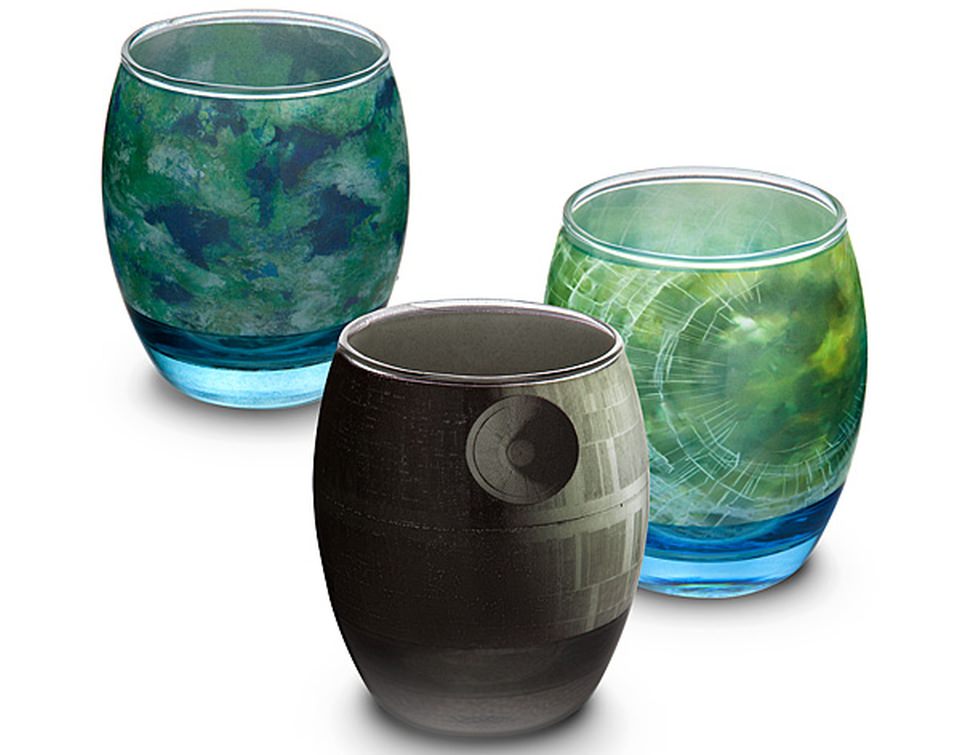 Via: Laughing Squid