There are already tons of tributes paid to Star Wars in form of cool merchandise or other accessories. So you don't have to struggle too hard in finding perfect gifts for avid fans of the famous sci-fi flick. Recently, we came across another Star Wars-themed Can Huggers, which are perfect for any Star Wars fanatic to keep his/her drinks safe and cool.
These attractive can holders come in shaped of heads of different characters like Death Vader, Stormtrooper, Boba Fett, Yoda, etc. The head-shaped unique can huggers not only give these practical accessories a sci-fi touch, but also provide swanky beverage coolers that any Star Wars fan would love.
Besides being both aesthetic and functional units, these fancy can holders can also be used as eccentric home decor pieces to spruce up your room or study. Moreover, these can also be taken along with you to some outdoor place for enjoying picnics, pool parties, etc. with family and friends. These can huggers are available online ranging from $5.99-$11.99 especially for fans of the sci-fi franchise.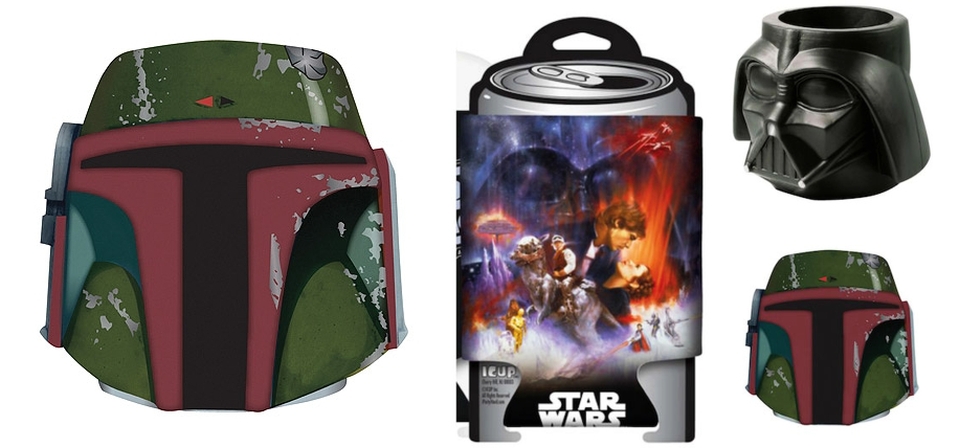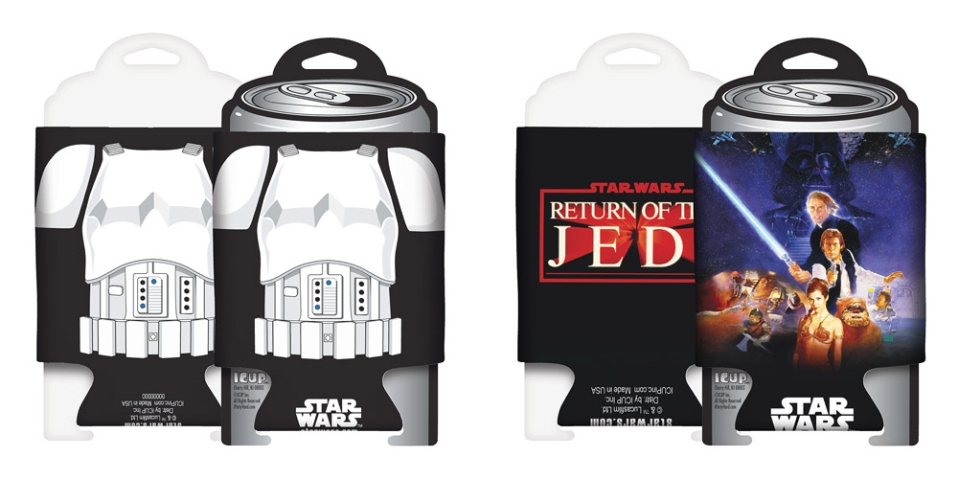 Via: ThatsNerdalicious