This newly-built, geodesic dome retreat atop the Sacred Valley in Peru offers a truly unique experience to visitors. Located above the historic sanctuary of Machu Picchu, the StarDome Peru has six luxury suites for guests to enjoy mountaintop views as well as the local food, culture, and spiritual healing traditions of Peru.
Each suite in this two-story dome has glass walls to bring in loads of views and there is also a large deck with a 360-degree panoramic glass ceiling to offer an unparalleled stargazing experience. Guests can also relax on The StarDeck throughout the day.
All the suites are designed to offer different views, even in the bedroom you can have a serene view. You can also expect a number of lavish amenities for comfort and convenience including the heated marble floor, a stone shower, and traditional Inca-inspired tiling by Peruvian ceramic artist Seminario.
Also Read: Fearless Skylodge Adventure Pods Hang from 400-feet Cliff in Peru
The StarDome Peru is built in collaboration with the local First Nations community in Peru that makes it possible for visitors to experience traditional healing. There are three types of packages to choose from that vary with the time period of the trip and provided services.
This geodesic dome retreat is apt for those looking for healing experiences like the San Pedro ceremony (Huachuma) and other spiritual transformational activities. It will be open in early February and the rate of suites starts at $399. You can book a unique vacation for spiritual healing at StarDome Peru.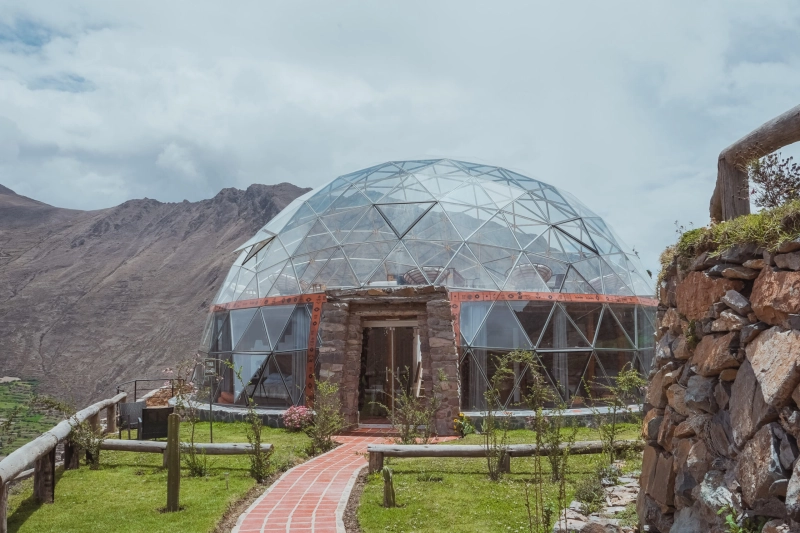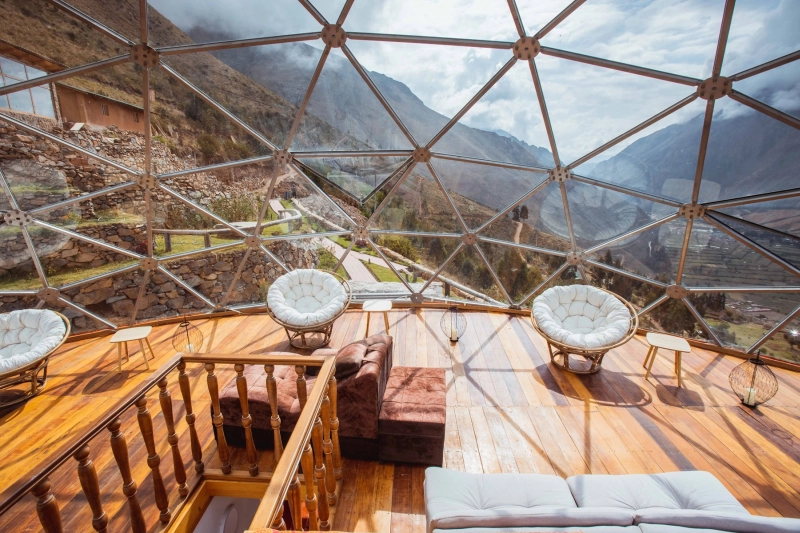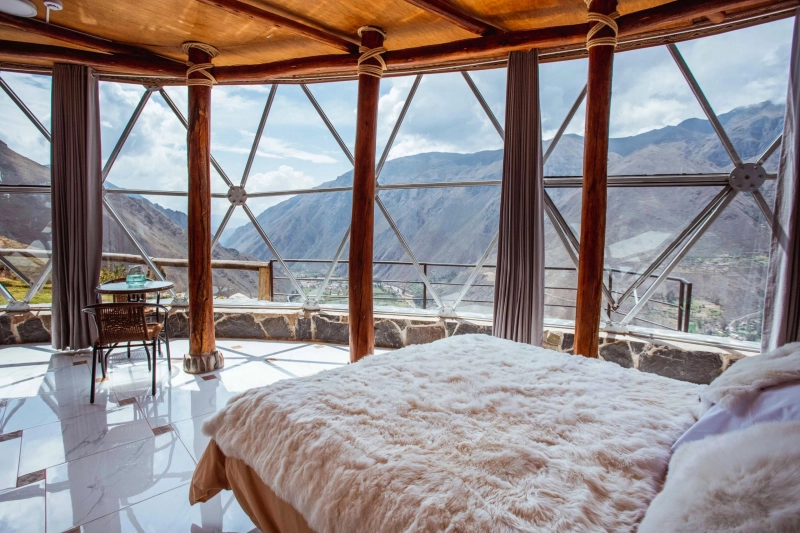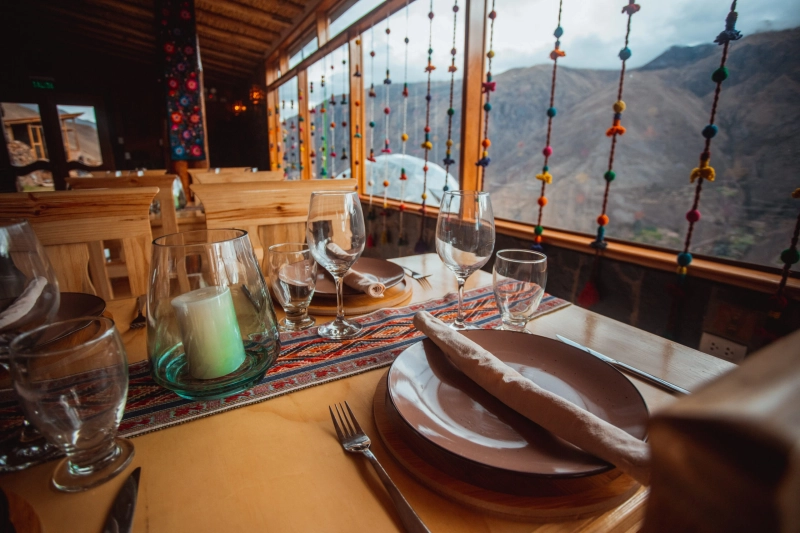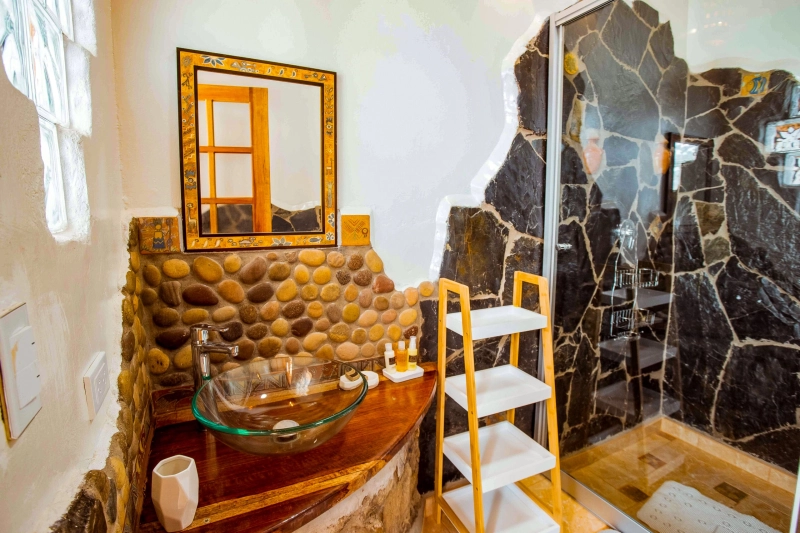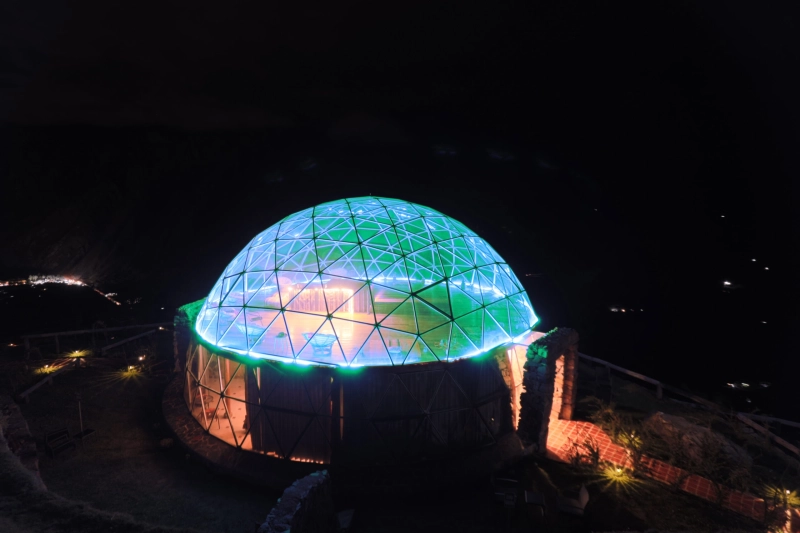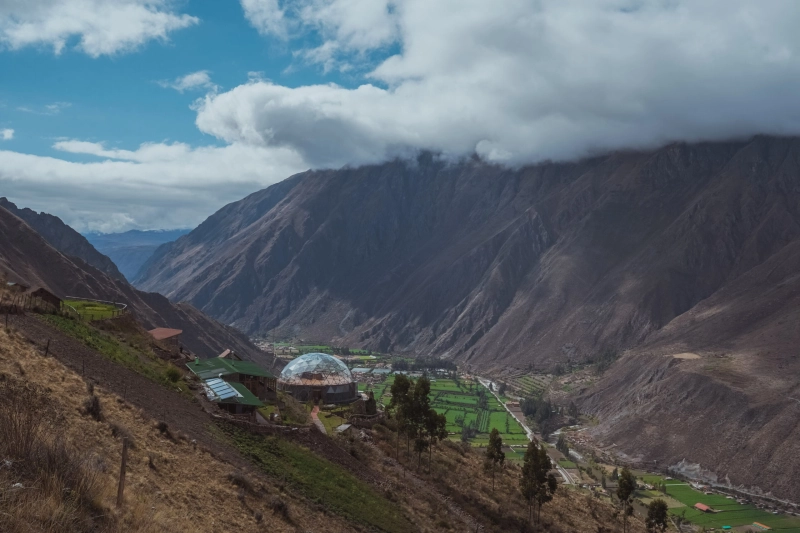 Via: T+L