Steam bending is a traditional wood-working technique in which wooden strips are heated within a steam box. Heat and moisture allows the material to easily bend and create more flexible, unique shapes. Nowadays, this craft is becoming more popular in furniture designs and architecture due to its visual appeal. Going with the trend designer Bar Gantz has revealed her furniture collection made out of steam bending. Collection was a part of her BA project in product design at the Hit-Holon Institute of Technology in Israel. The series featured a coffee table, tool, the mirror and the shelf; all made out of wood steam bending technique.
The coffee table is crafted from three alike wood bend strips. All three wooden strips are bent in U shape, with the center, holding the table top of the coffee table. Its legs are twisted and attached to the next strip to form a strong and steady base. According to Gantz it was a daunting task to achieve as she had to push the raw material to its utmost extent and then bending the wood almost to 90 degrees.
The stool was created in phases, first she bend two wooden strips in U shape in just one form. And then a triangle form was used to separate the strips from each other resulting in the formation of stable legs. Finally, another twisted wood was inserted to hold the legs in position.
To form the mirror designer used a long wooden strip and bent it gently into a semi-circle to hold a round mirror. Both ends of the wooden strip used are twisted slightly to mount the mirror on the wall. In order to hold the mirror firmly in its casing a thin slit is cut from the center of the wooden strip.
The shelf is crafted from single piece wooden strip with bent on both ends. The middle part is flat and can be used for shelving purpose. Both the twisted ends can be self-attached to the wall without any need of hanging accessories, rendering the shelf a very clean and elegant look.
However, creating such furniture out of wooden strips require some skills but if you really are interested you can try it yourself or can ask you friend to help you out. I am sure this will be a fun project for you as well as for people involved in it.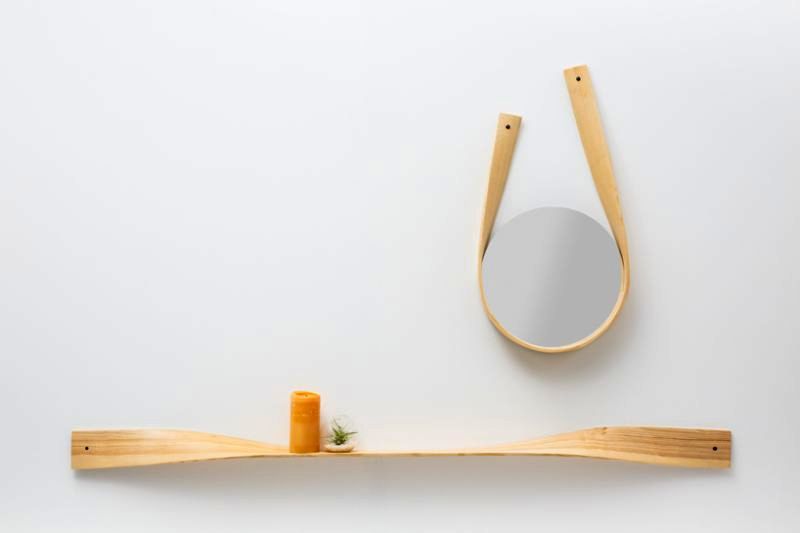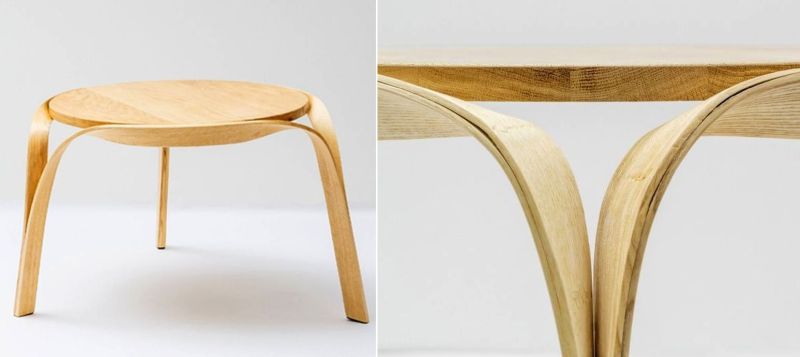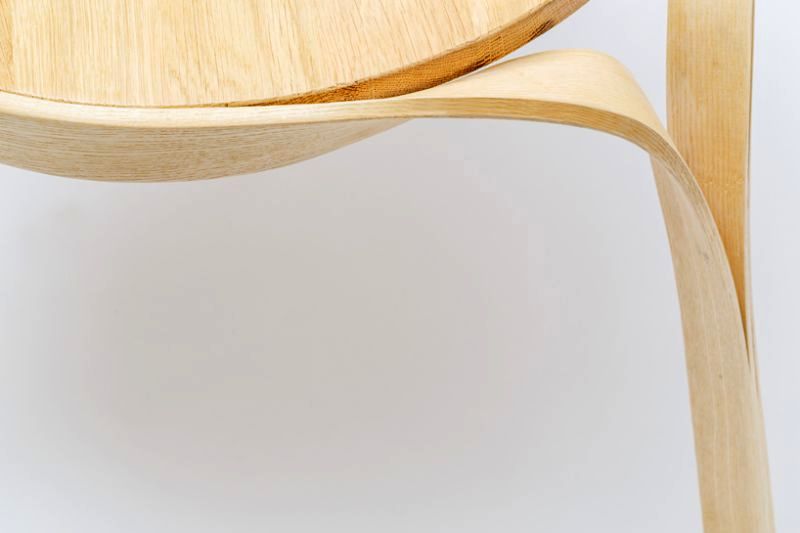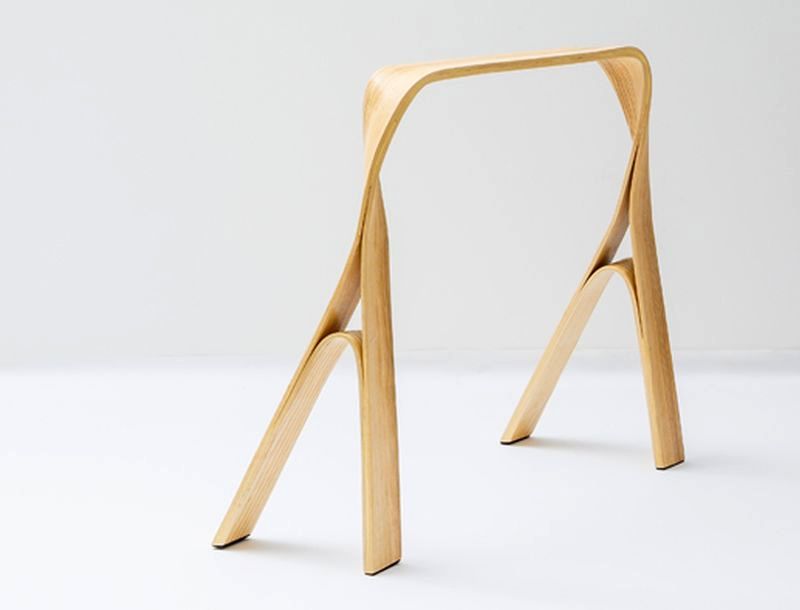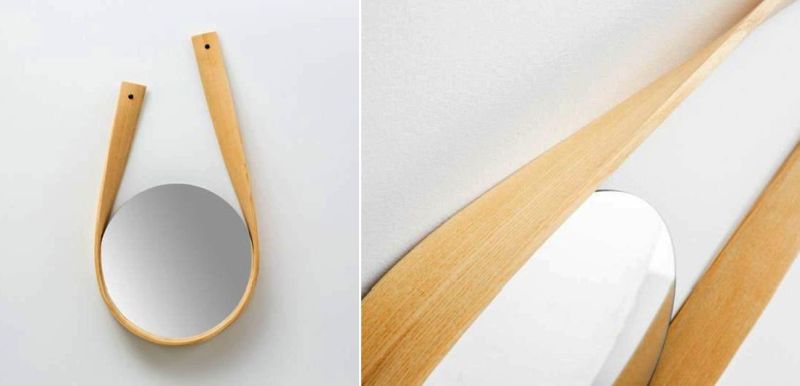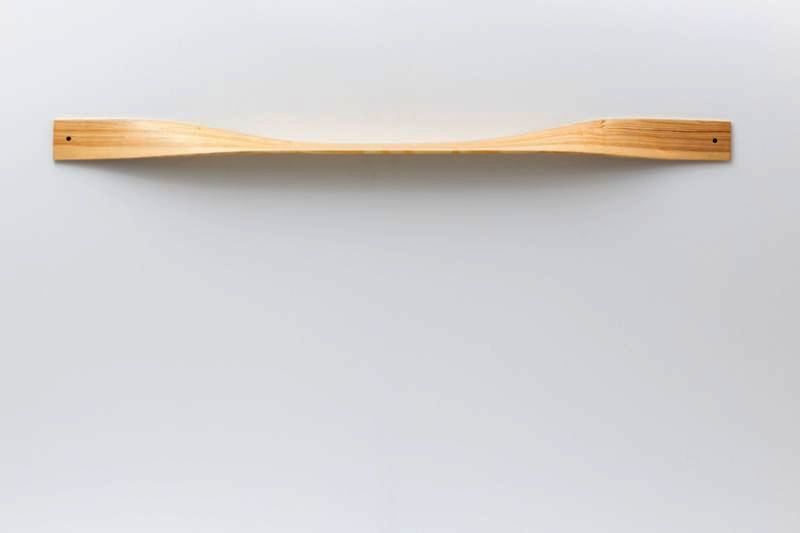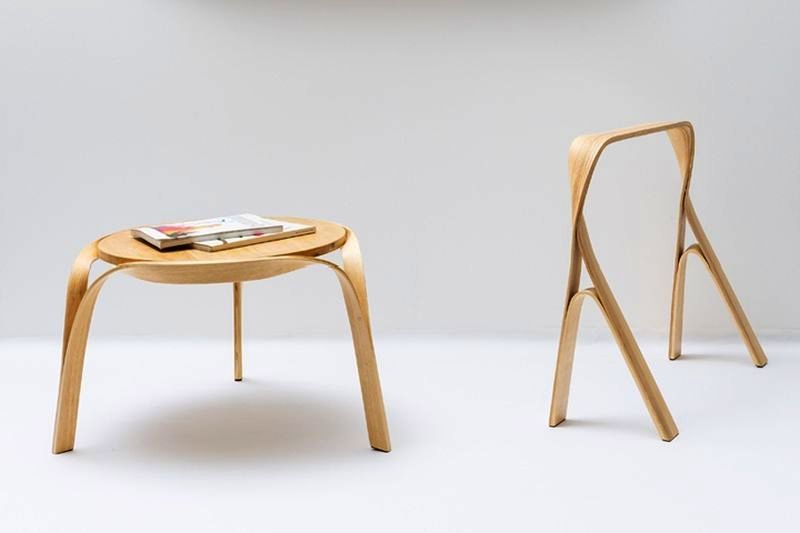 Via: DesignBoom