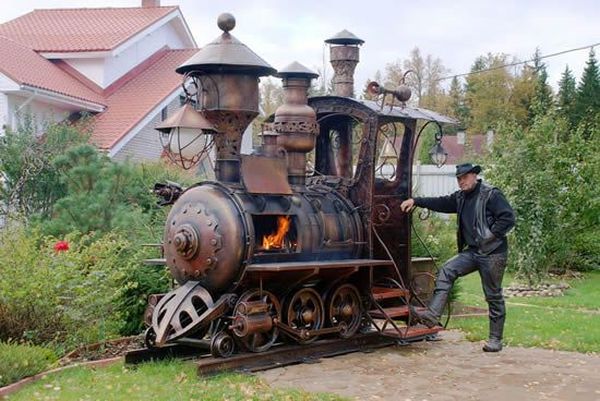 Russia, Steampunk, and locomotives – these three entities might not be the first things that come to your mind when thinking about a state-of-the-art barbecuing grill. However, with destiny playing out its sweet role, it is a team of Russian metal workers who have managed to create a Steampunk BBQ grill in the form of a bigger-than-human locomotive engine. Hailing from the village of Deulina, near the city of Ryazan, our creative designers have surely achieved a glorious feat. How so? Well, firstly they had to painstakingly salvage the materials from scrap parts of a car, a motorcycle and even a real train. Of course, they also had to deftly arrange this assortment of components to create what many Steampunk enthusiasts are calling a 'very complex' grill.
Coming to its working scope, the Steampunk BBQ grill actually has three separate bays for cooking your meat. These include two 60 cm long grill pits for barbecuing those juicing kebabs (each with a capacity for a whopping 20 skewers), along with a stove fitted with a rotating spit for roasting larger meat pieces. Other BBQ oriented features are covered by an inner 'stash' of heat resistant fire-clay bricks and three conspicuous smokestacks that also visually double up as train chimneys for the locomotive engine.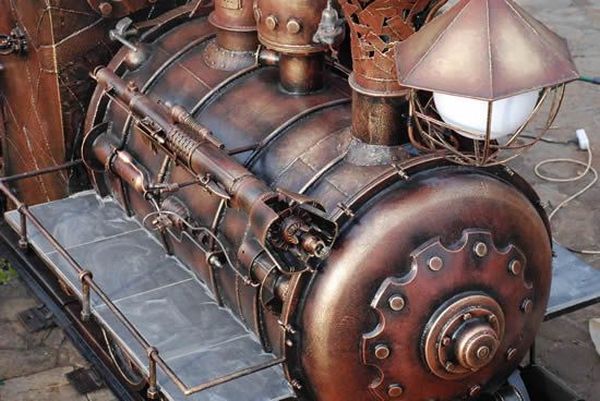 Finally, beyond the working nature, it is the authentic essence of a Steampunk train engine that really tickles our fancy. In this regard, we are seriously enticed by the brass hued composition that complements a wealth of details including the 'bells and whistles' of lamps, wheels and even a railway track.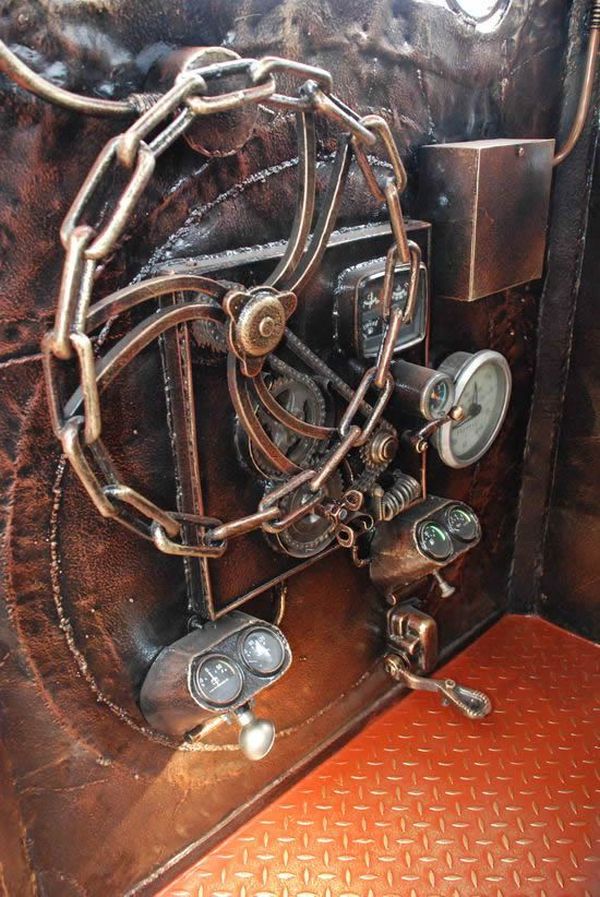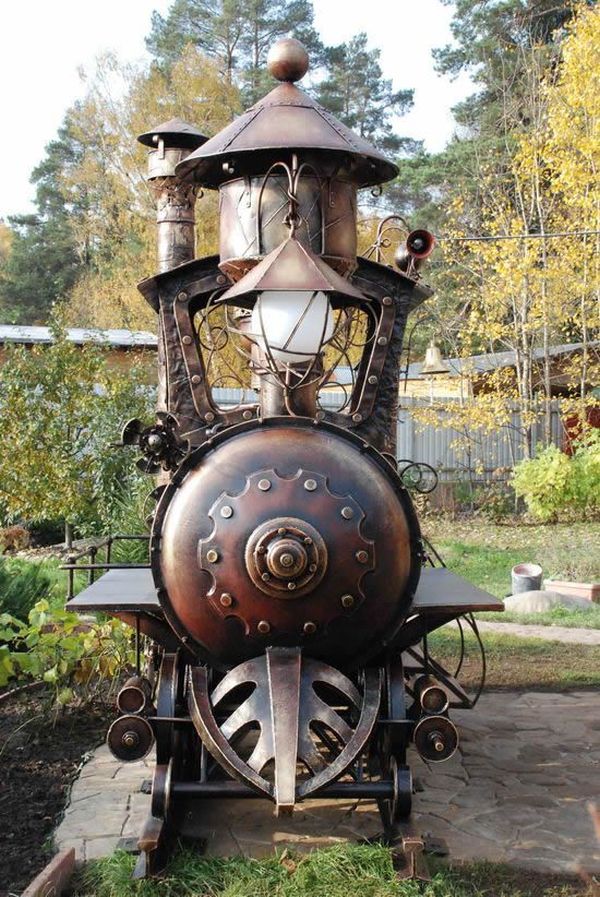 Via: OddityCentral