Gone are the days when only wooden pieces dominated your chessboard. Now designers are crafting them into unique shapes whilst adding a whimsical touch to the age-old game. Likewise, Olde World Custom Creations has tried to give a steampunk-styled makeover to a complete chess set.
Although bullets and chess are not related in any possible way, the designer has brilliantly combined the two separate things together like icing on the cake. It is a handmade set made out of modern wooden board featuring some ancient symbols. Moreover, its pieces are made from used .50 caliber BMG bullet shells.
The light side is wire brushed brass, and the dark side is weathered black painted brass. All pieces are well-finished with clear-cut designs on each piece. Besides all that, circular hideaway slots are created by the designer to safely place all the pieces, when you're done with the game. This chess set is elegantly flaunting fine craftsmanship of the designer, who has given a whole new dimension to this traditional checkmate-game.
It can also be custom made as per the taste and preferences of the user. The steampunk-inspired chess set is idyllic to present as a gift to someone who constantly keeps talking about their chess strategy or simply to add one piece of art onto a side table of your living room. It is available for purchase on Esty shop ranging from $283-$700, depending on the material and finishing you've chosen.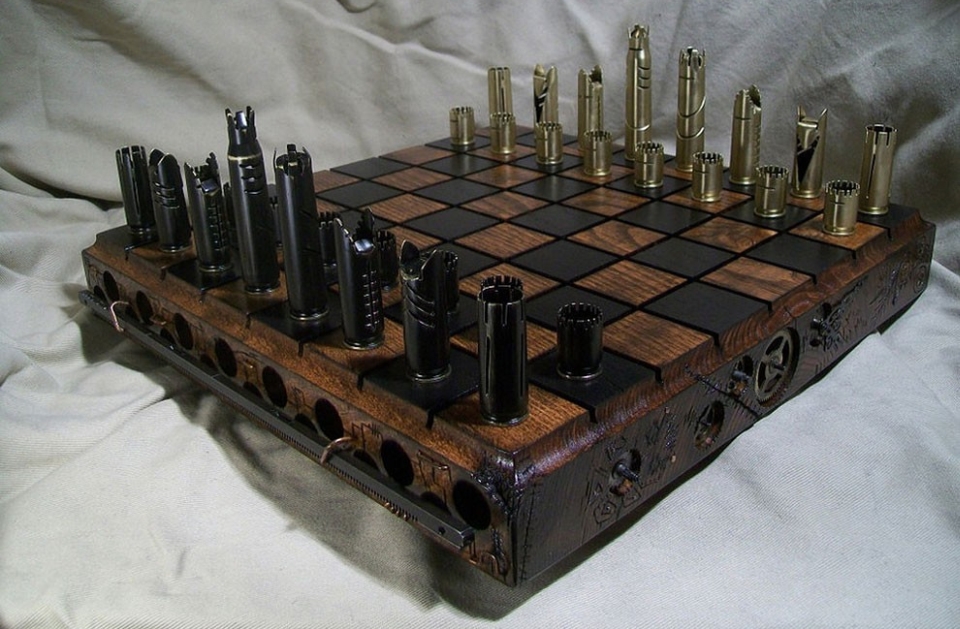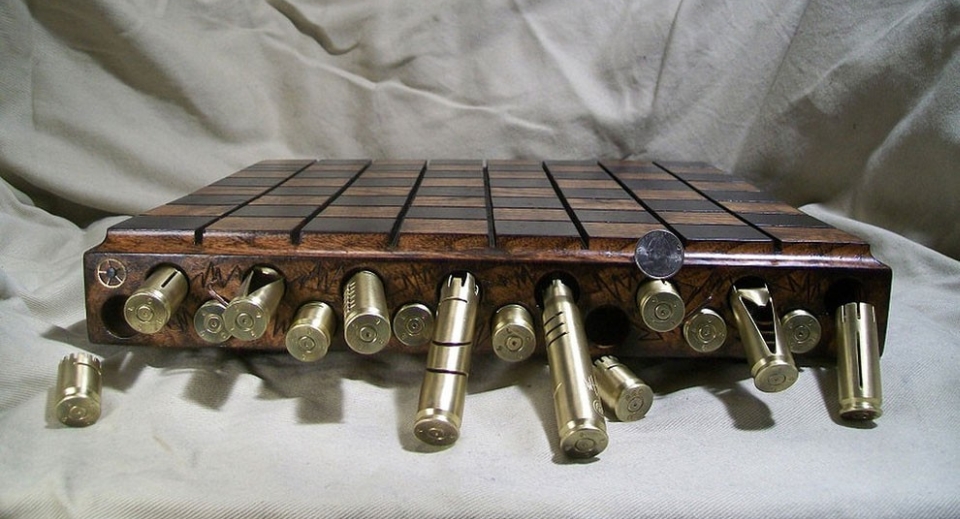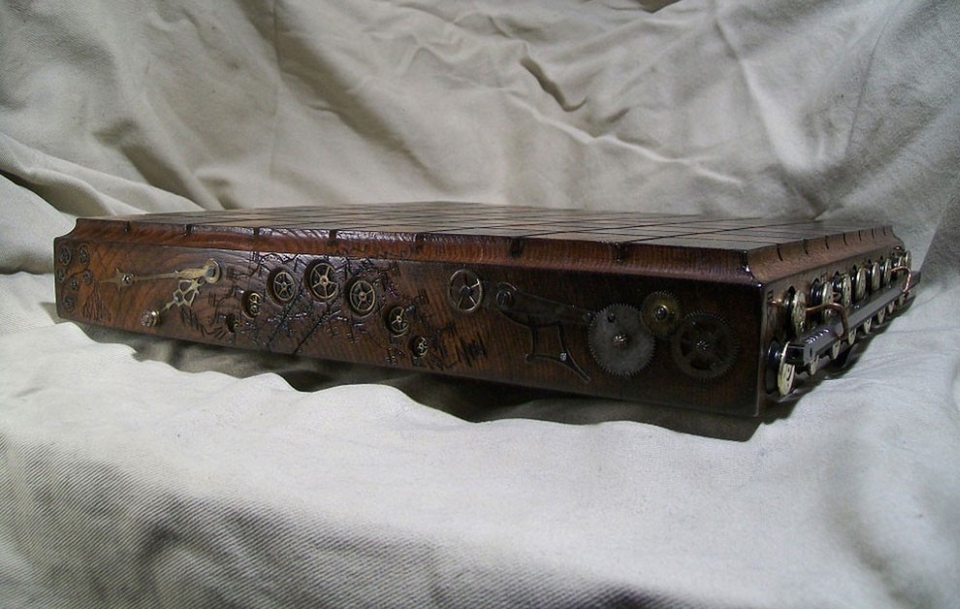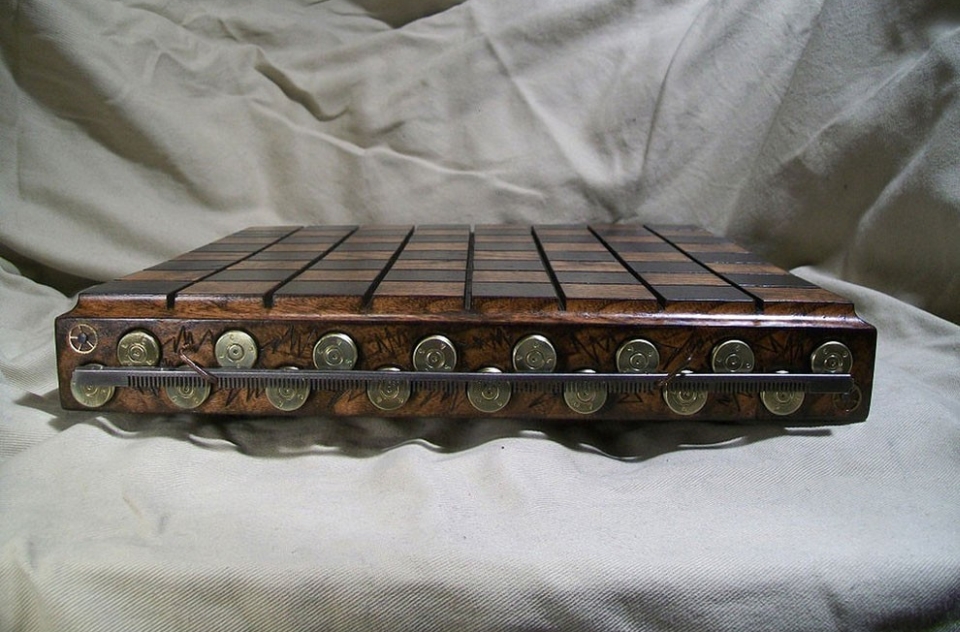 Via: DesignYouTrust