Steel+ kitchen by Italian designer Daniele Lago is created to bring modernized-retro feel into any residential setting. The high-end kitchen features elegant combination of wildwood oak and aluminum, adding contrasting appeal to the cooking surface. This entire kitchen island rests on see-through glass base, which makes the cooking surface appear to be floating in mid air.
The wildwood oak section can be used as working top for cooking preparation or tiny dining table. This countertop comes in either 1cm thick platform to match front panels and cupboard doors, or in 8cm thickness to function as sturdy breakfast bar or preparation area.
For additional support and protection, the wooden countertop is attached to strong aluminum frame that is further integrated with glass-topped cooking unit. Moreover, an appropriate sink is also present on the cooking island for easy cleaning and washing of utensils.
Instead of handles, the cabinet doors can be opened by gently pressing against their outer surface. The storage cabinets are obviously meant to accommodate built-in appliances such as oven, dishwasher and other kitchen accessories.
Overall kitchen design can fulfill five most essential chef duties such as washing, preparing, cooking, presenting and conserving. Due to its minimalist yet practical layout, the kitchen forms an organized space for making cooking a seamless task. However, you need to wait little more to purchase the kitchen – it will be available in the market from July 2016.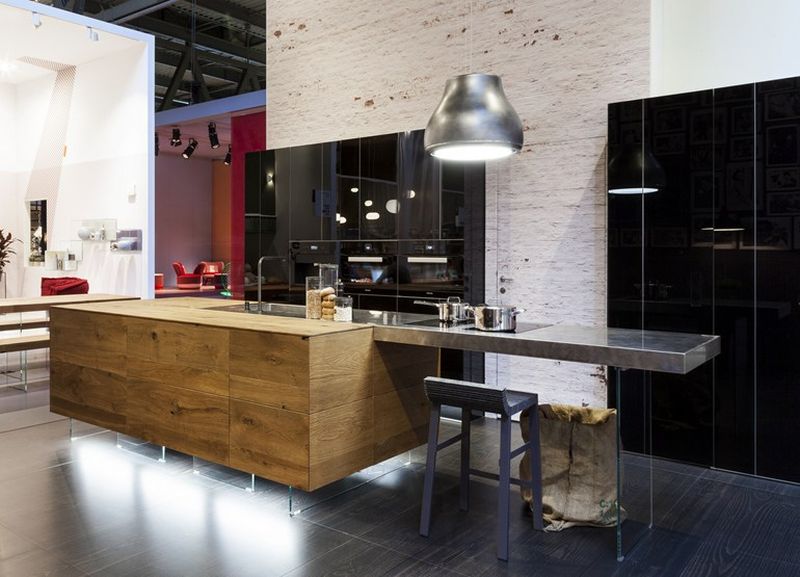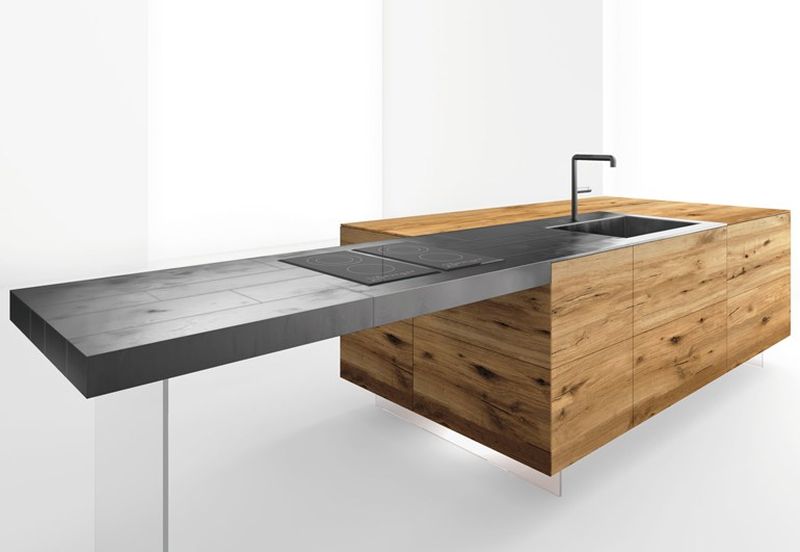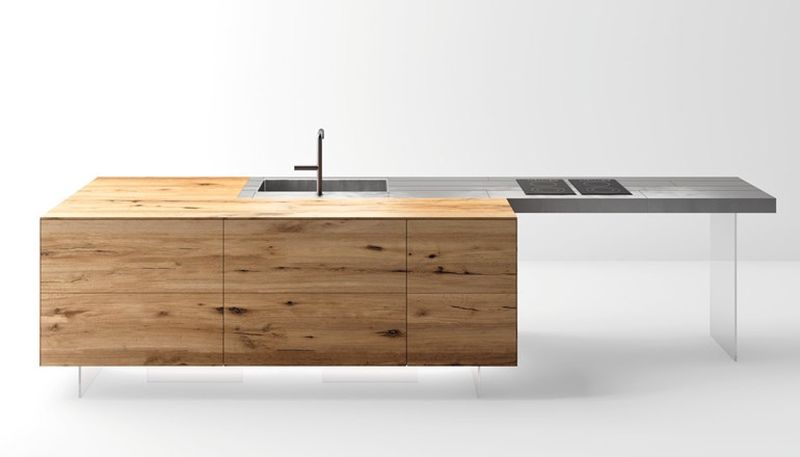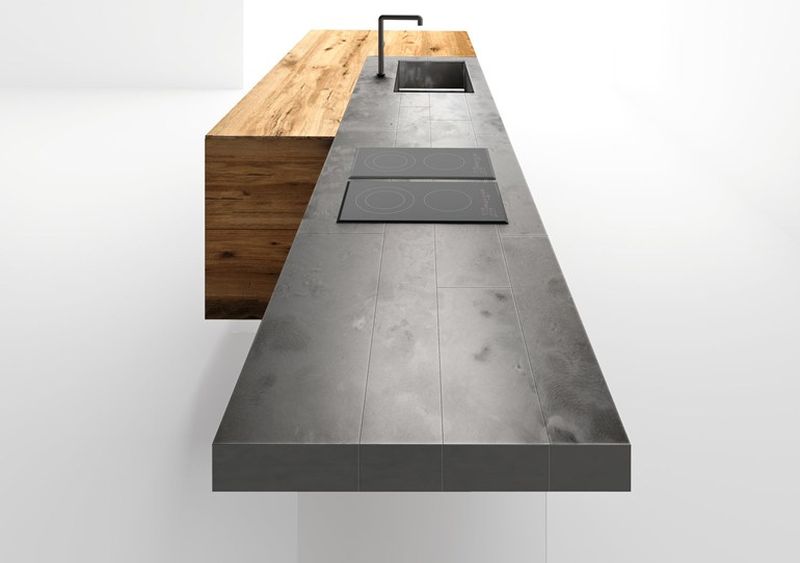 Via: Archiproducts