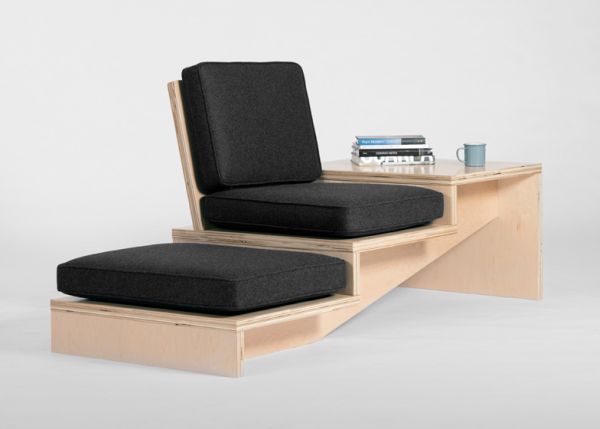 We all sit on stairs when we want to spend some time alone whether in college, office, parties or home. Canadian designer Geof Ramsay, designed the Steps Bench in Halifax, Canada, using the notion of steps of a staircase, providing it both practical as well as aesthetic value. The bench is made of maple plywood and has three-steps which can be transformed into multi-functional seating, unlike usual staircases. The second tread of this bench also has a backrest, making it an ideal seat to lean back and relax. This bench easily becomes both a single seat with two-end tables and double seats with one end table.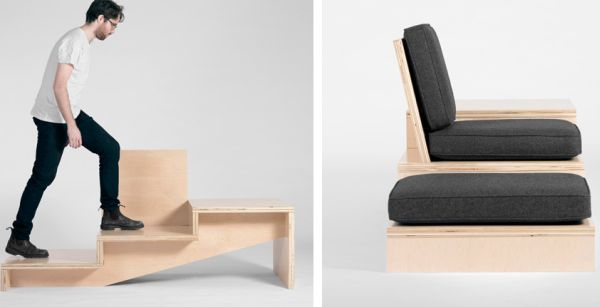 The designer Ramsay said in an interview,
For as long as the staircase has been used, it has also been a form of seating. The raised right angle of the step lends itself to form a natural seat-like structure… By re-conceptualizing objects that were originally designed for one purpose, we find alternate or multiple uses.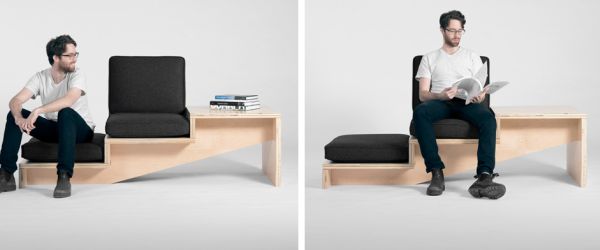 Indeed he created a furniture which is multi-purpose. It comes with three cushions for comfortably sitting on it to relax. Besides that it can also be used as a base to keep lager décor items on it or as a ladder by stepping on its treads to grasp something beyond your hand's reach. This simple looking furniture item has multiple functions depending on how you want to use it.
The made-to-order multi-purpose Steps Bench can be purchased from Geof Ramsay Design studio.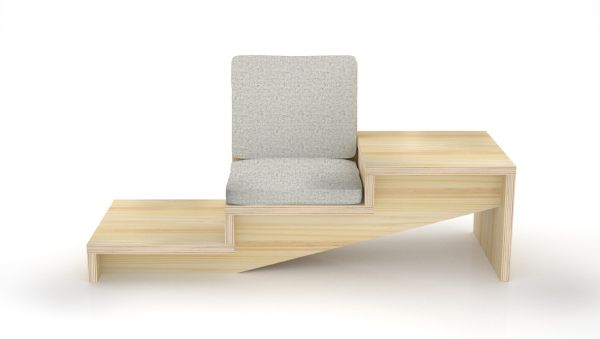 Via: Gizmodo