People read books just not for gaining knowledge, but sometimes they take it as passion. Book-lovers always keep their books safe and organized in some place or bookshelves. Guys who have their personal library at home are lucky enough to have it. But traditionally the racks and book-shelves are considered as essentials to keep your books organized at home. Everybody uses them in some way, but mostly they are one-time-fixtures which means they can't be changed or extended after their installation. A simple and unique solution to this is the all new Sticotti Bookshelf with modular functionality. It can be extended according to the place it is being installed in.
Sticotti Bookshelf is handcrafted out of plywood and certified Petiribi wood that come from sustainably-managed forests of South America. The warm tones of wood is what makes this modular shelving able to suit different interior styles.
The bookshelf easily fits to any space whether it's your office, a narrow hallway, an open space, kitchen or any other room. It makes every space of your home functional and livable. Its mountable brackets are crafted for simple assembling, so makes it an easy-to-install bookshelf. The most unique feature of the bookshelf is its modularity. It can be expanded as per your needs and the space available. The bookshelf comes with many preset modular configurations offering endless possibilities of its expansion.
Furthermore, it is being crowd-funded at Kickstarter in combination with Sticotti coat rack. The rack is a unique piece of art all fabricated with rare Lapacho wood. It is inspired by Japanese joinery technique where the parts are assembled with the self-sustaining wooden joints.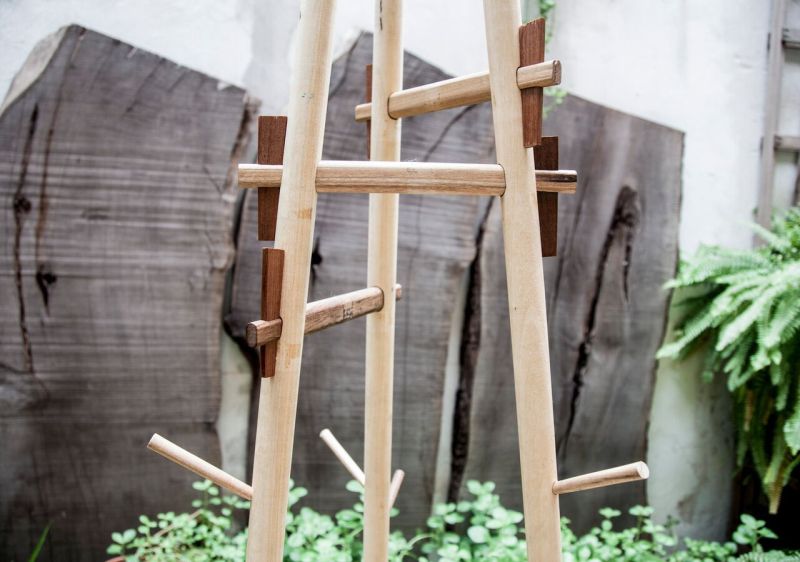 Both the products are made by Alejandro Sticotti, and their crafting process is being live streamed at Kickstarter for making everything transparent. The project started with a goal to pledge $30,000 but now it has been 100 percent funded with a total of $48,642 pledges. This bookshelf is indeed going to satisfy all your space needs in an elegant manner. Furthermore their durability and superb design make them the best niche products you will ever own.