As a result of limited space in your house, are you looking for transformable nursery furniture that lasts far beyond baby years? If yes, then Stokke's latest Home furniture collection is the perfect fit. This is because it is the line of transforming furniture that includes four major units such as cradle, changer, dresser and crib in shape of a house.
All these furniture pieces are designed to be transformed to suit changing needs, as your baby grows. The cradle can be used as simple sleeping bed and later transformed into an elegant bassinet. Flexible changer is designed to be attached onto any dresser, bed or cradle stand to form comfy changing space for your baby.
After few years, the changer can be converted into a play table by simply turning it upside-down and placing onto the cradle stand. The dresser is a perfect storage space, whereas it can be turned into a table or a bookshelf. On the other hand, the house-shaped crib transforms into a sofa or simply a playhouse for toddlers.
By making few minor changes these furniture units can be adjusted to suit different needs of your growing baby. Moreover, sleek and stylish look of the furniture will never go out of style. Stokke baby furniture is undoubtedly the best choice for families living in small apartments.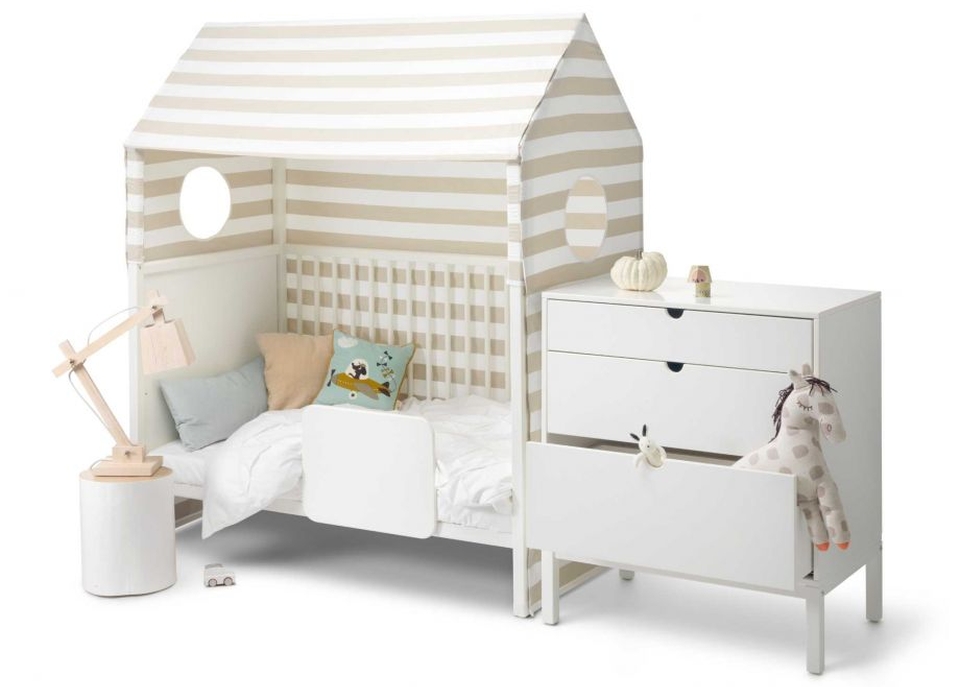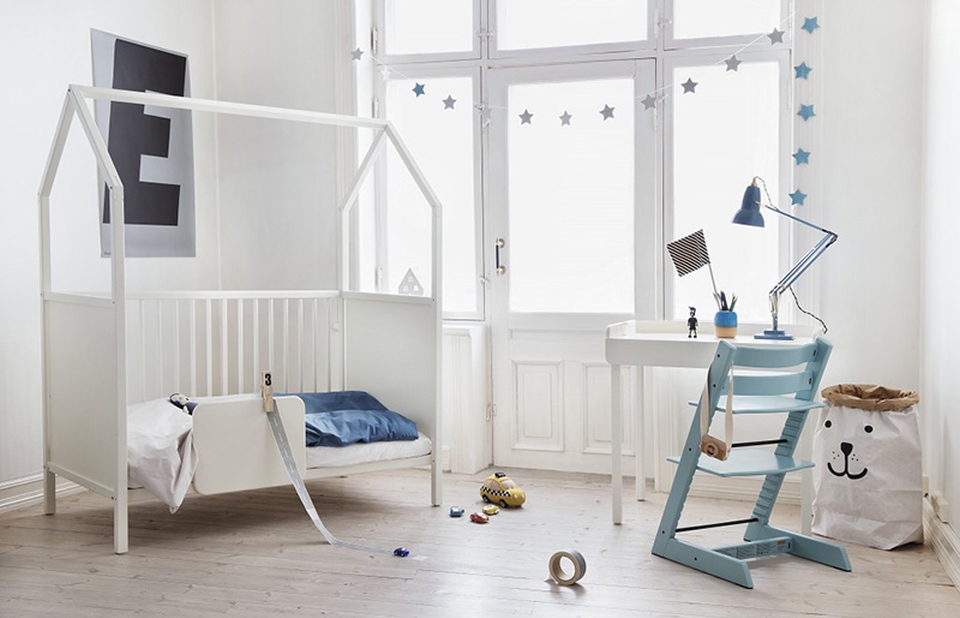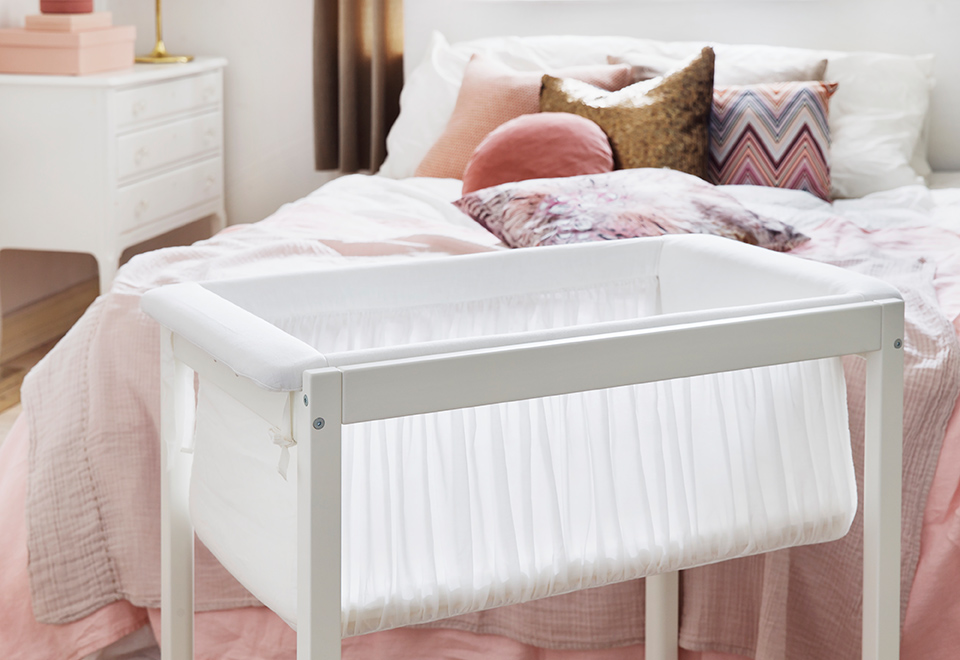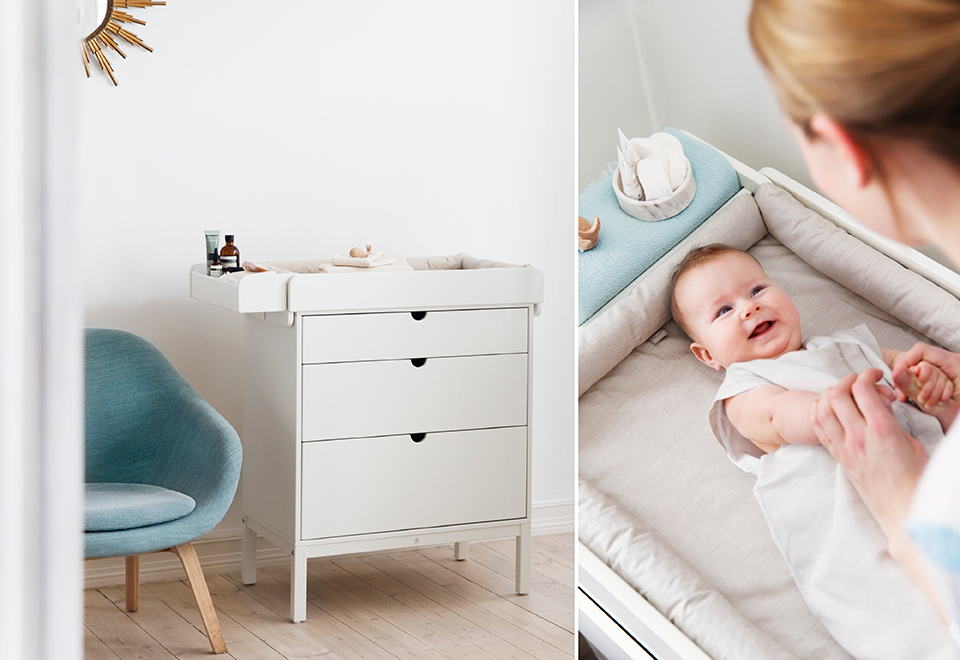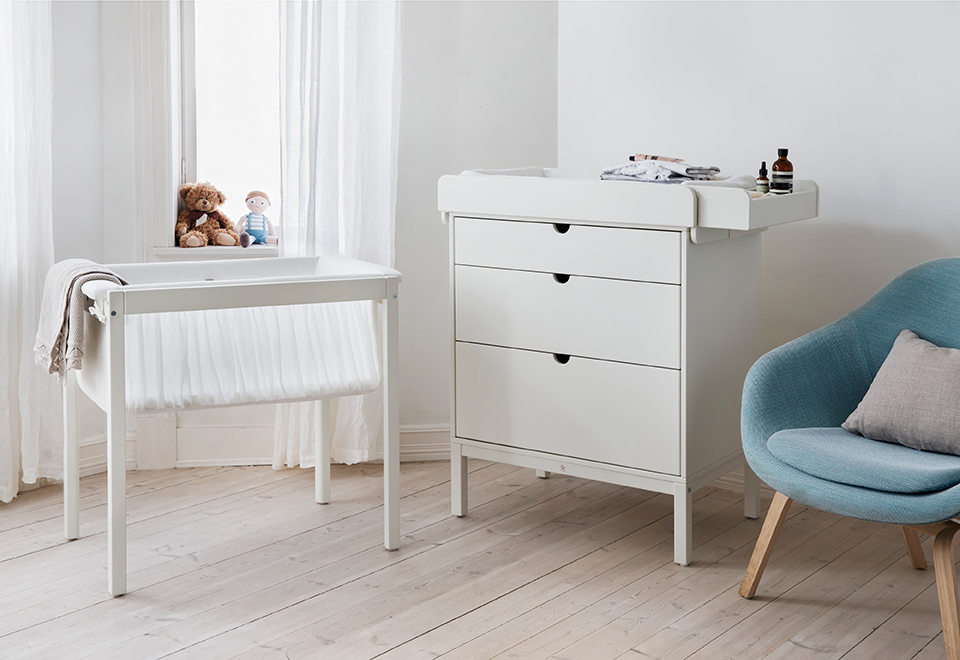 Credit: Mother