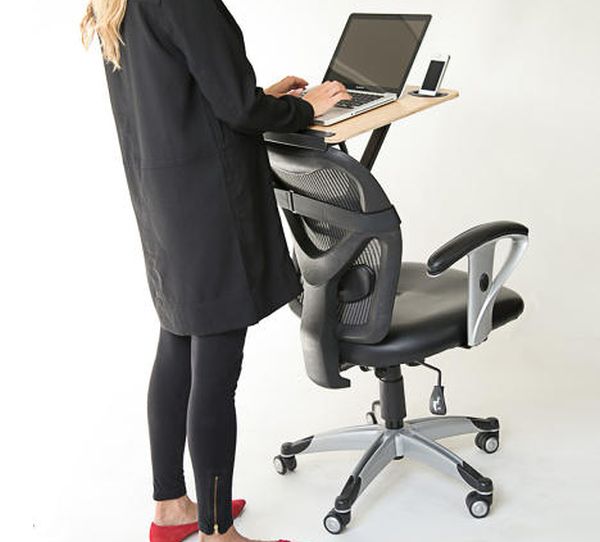 Standing desks are becoming popular after the studies revealed that slumping in an office chair all day leads to several health issues like back pain, low concentration, etc. These issues can be recovered by standing for at least 30 minutes each day, which also increase the level of energy and concentration while working. Keeping such benefits in mind, San Francisco-based designer Mike Goldberg has developed a portable wooden desk surface called the StorkStand, which attaches on backrest of any office chair to turn it into a standing desk.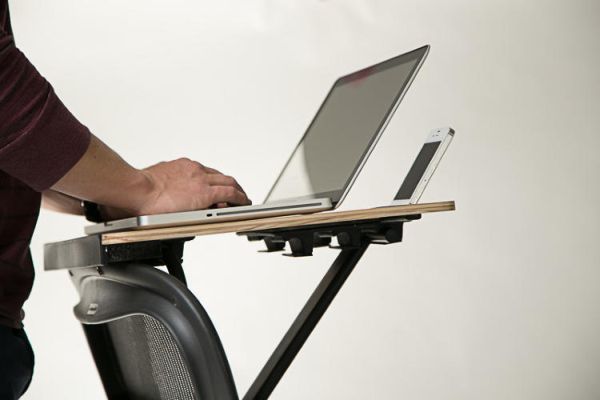 The StorkStand attaches to your office chair using its strap and can also be angled to a comfortable position according to the user. Its height can also be adjusted by raising or lowering pedestal of your chair. After adjusting this wooden desk, you can place your laptop on top of it to work comfortably. The standing desk also includes a small space to hold your mobile phone safely while you're busy working on your laptop.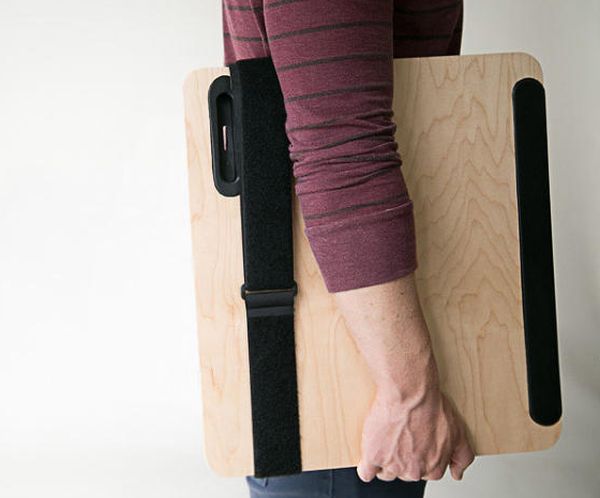 The table top weighs only 23 kg and after being clamped onto a chair it can also be moved from one location to another, using wheels of the mobile chair. Now you can easily carry your standing desk surface anywhere and work without worrying about the less productivity due to irritating back pain.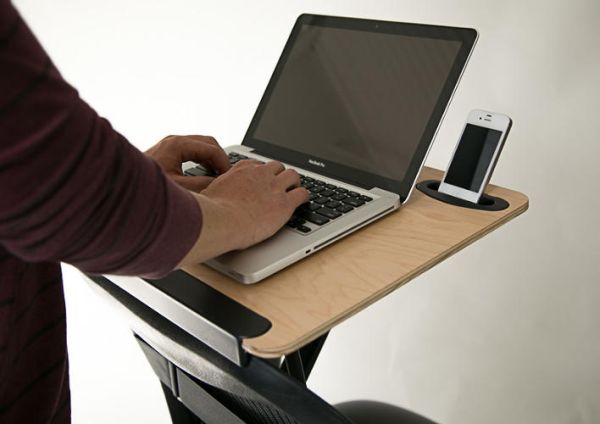 StorkStand has successfully raised the fundraising amount of $50,000 on Kickstarter by gaining $149 to $179 from each backer. It is expected that its shipping will begin by end of this year and soon be available commercially as well.
Via: FastCoExist