In today's fast-paced world, everyone is in a rush. Consequently one neglects simple tasks, like turning off the stove knob. Such carelessness may result in a fire which might end up in heavy loss to life and property. Well, you need not worry anymore, smart home safety startup Inirv is about to launch 'Inirv React' that will give your stove safety features to prevent accidental fires.
This kitchen safety system consists of a sensor (much like a fire detector) which is placed on the ceiling or anywhere near your stove, and four knob-like devices that either completely replace your stove knobs or attach them on to your current knobs.
These smart knobs are mechanically powered and can turn your stove off remotely through an 'Inirv React app' on your smartphone. Smart knobs are battery charged and their batteries are good enough to work of at least six months before you need to recharge them.
The sensor mounted near your stove senses gas, smoke and motion as well. If all is normal, your knobs will glow blue, but in the worst case scenario color with turn red. If it senses the stove has been on for too long and you're not around, it will automatically turn it off for you. Now worrying about your on stove will be a history with these 'Inirv React' knobs and the companion 'React app'.
The company is crowdfunding 'Inirv React' on Kickstarter and you have the chance to get a set of four knobs and a sensor for $239(USD), if you back it up right away. Once the campaign ends, it will cost you $299(USD).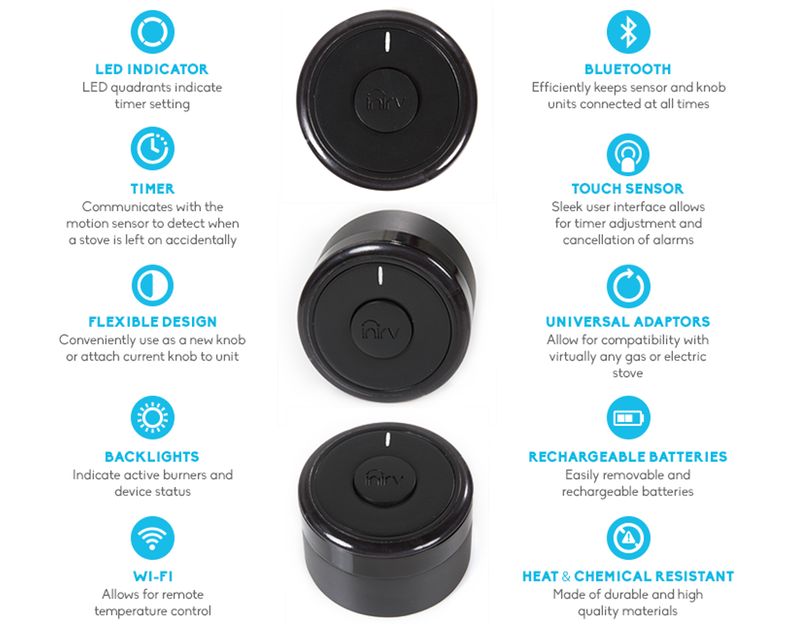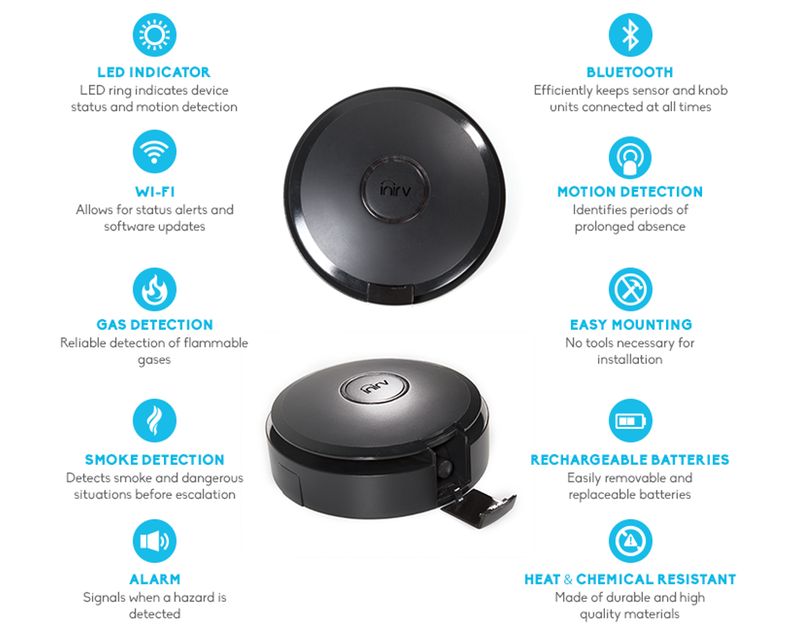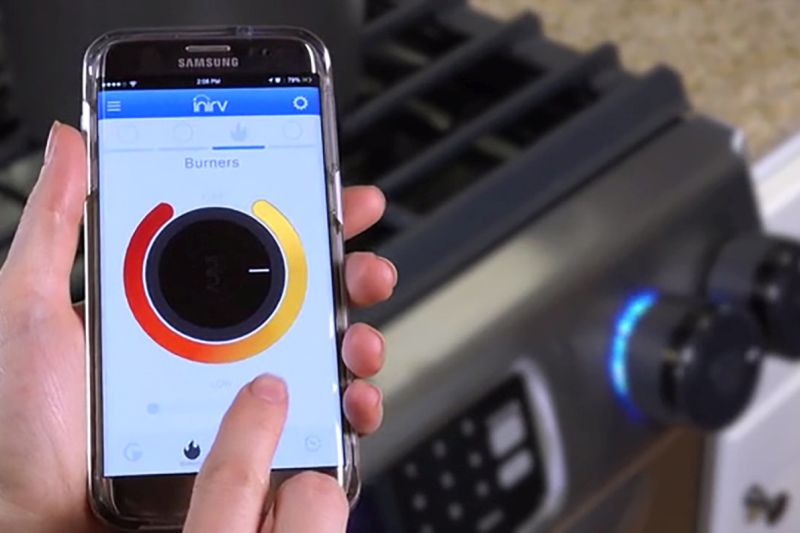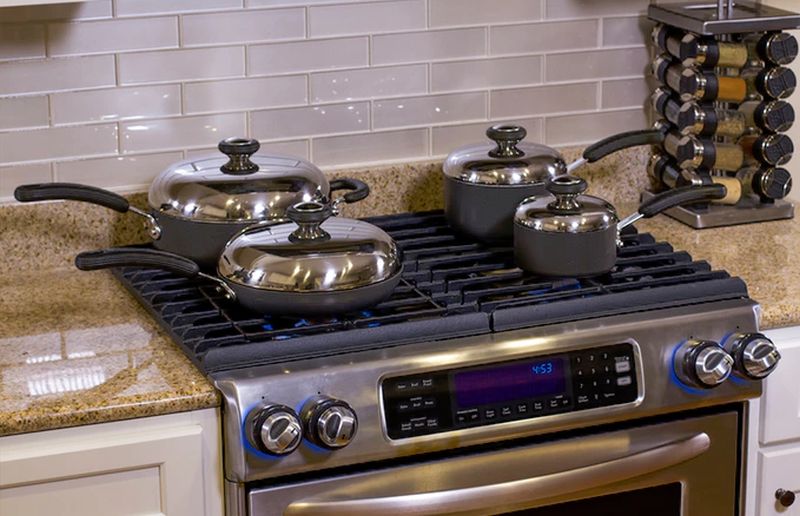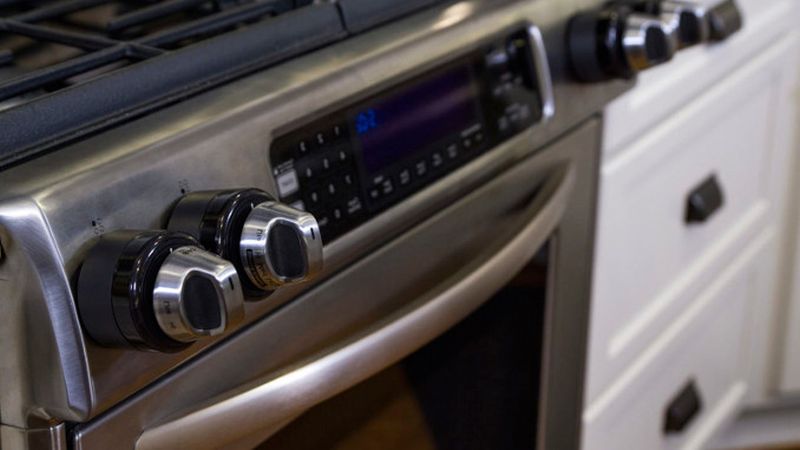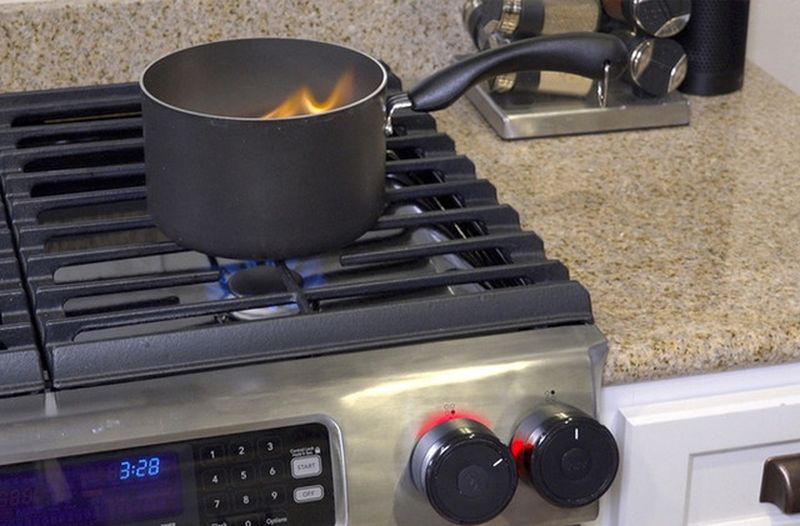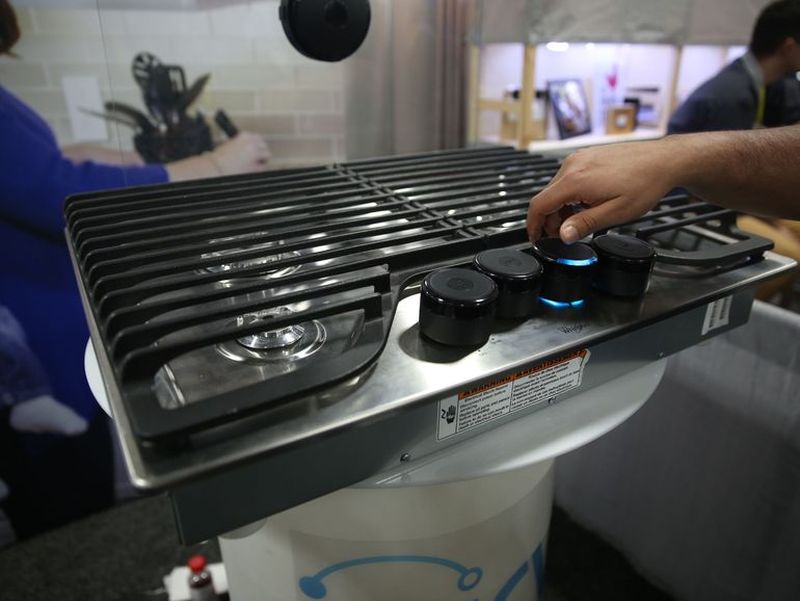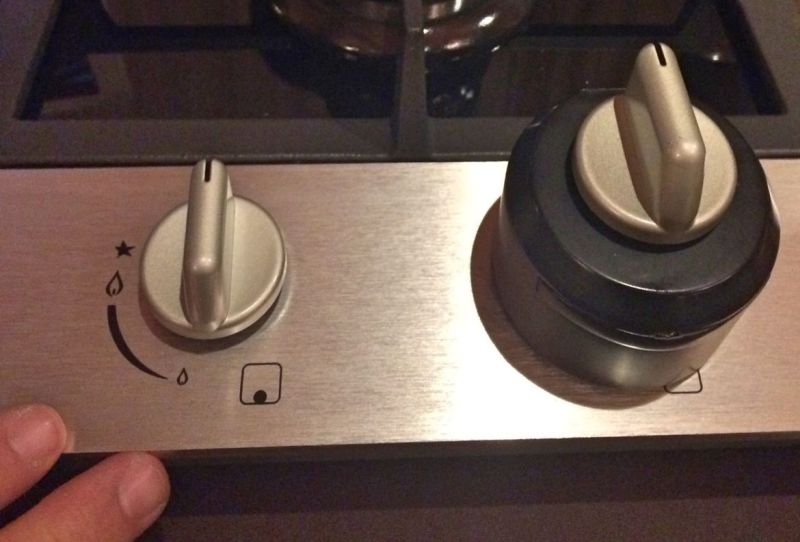 Via: DigitalTrends