You need to follow plenty of complex steps to light a birthday candle and its gets more annoying when a candle doesn't get lit up with a single match stick. But, now there is no need to follow the complicated procedure to light up a birthday cake as China-based company- Coor Design & Manufacture has created the Match Candle, an unusual candle that comes with an integrated match strip at one side of its packaged box.
The firm created it with the help of designers Cui Zehao, Hu Chuan, Chen Xing, Zhang Wei, Yang Fan and Zhao Xiaoshen. It is truly a delightful object that was submitted as an entry at Red Dot Design Award 2013, and ended up as a winner of the event due to its simple yet innovative concept.
The candles basically contain tips made of sulfur, chlorate, manganese dioxide and glass powder. All these candles come within a plastic matchbox having a durable strike strip of red phosphorus, on which you can strike the match candle to set flame.
Unlike usual match sticks, the Match Candle is thicker and is modeled with strips to form a colorful birthday candle so that these can be placed directly onto a cake. Besides that, it can also be used in case of an emergency like on a power cut, to light fire onto a stove or wood for bonfire, etc.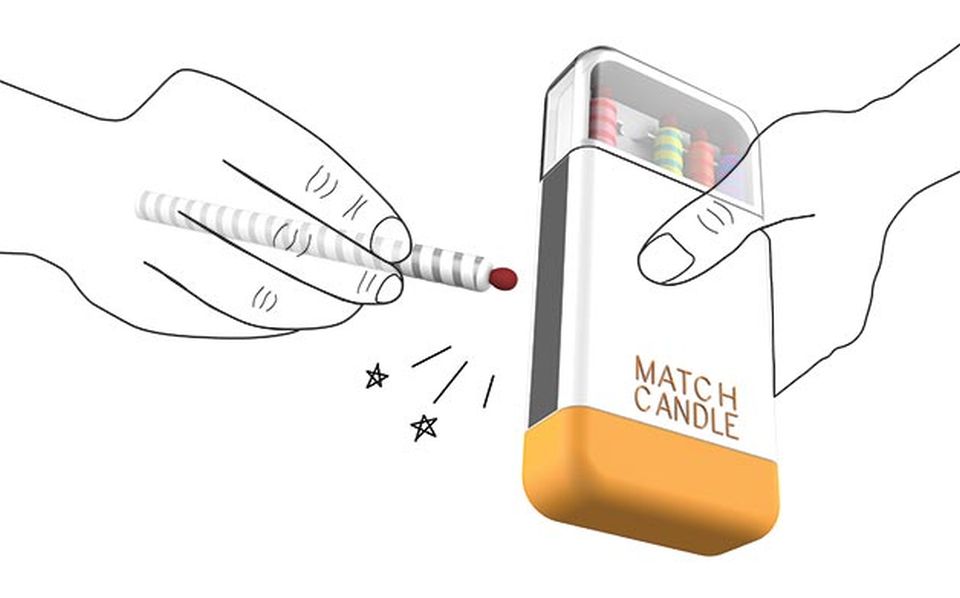 Via: DesignTaxi