Titled as the "Oxbow on the Crum," this tiny 10-by-10-feet cabin is a unique addition to Swarthmore College campus in Pennsylvania. The Oxbow Cabin has been built by a student Jonathan Molloy for his senior year thesis. He constructed this cabin on a fallen tree branch, bringing eco-conscious architectural expression to the campus site.
Being perched on the top of a hill, overlooking the Crum Woods and Creek, the tiny treehouse boasts a slanted roof and has ample windows to offer views on three sides. It is made out of reclaimed wood sourced from the old squash courts before the Matchbox field-house in Swarthmore. On the other hand, slate on the roof came from the college store of old materials and past projects.
Molloy, along with a few student volunteers and facilities staff at Swarthmore, had constructed this cabin next to The Matchbox. So, students can get a tranquil space to enjoy the beauty of Crum Woos. This cabin is perfect for a single student to admire the beauty of nature.
Celebrating nature with the eco-friendly method of construction, the student pad shows how reclaimed materials from past projects can be put into practical use. Sadly, some part of this amazing space was damaged in a storm. Hopefully, future projects in the campus will also be cultivated around such environmentally-friendliness.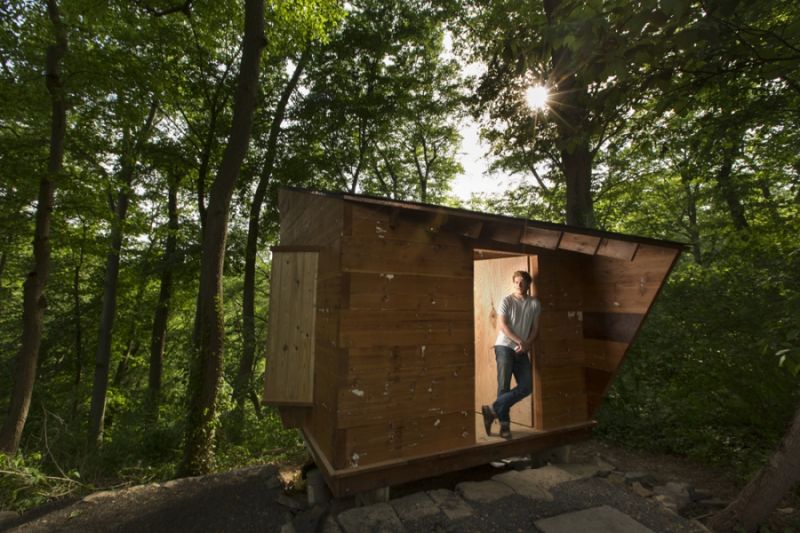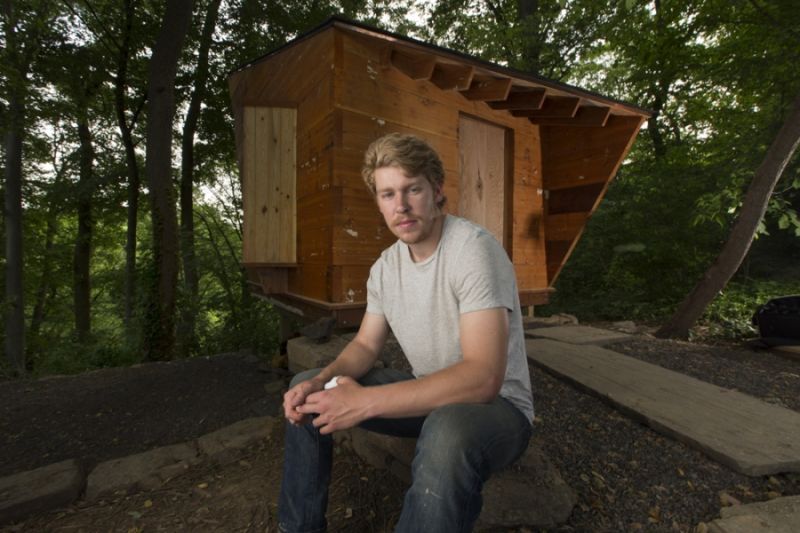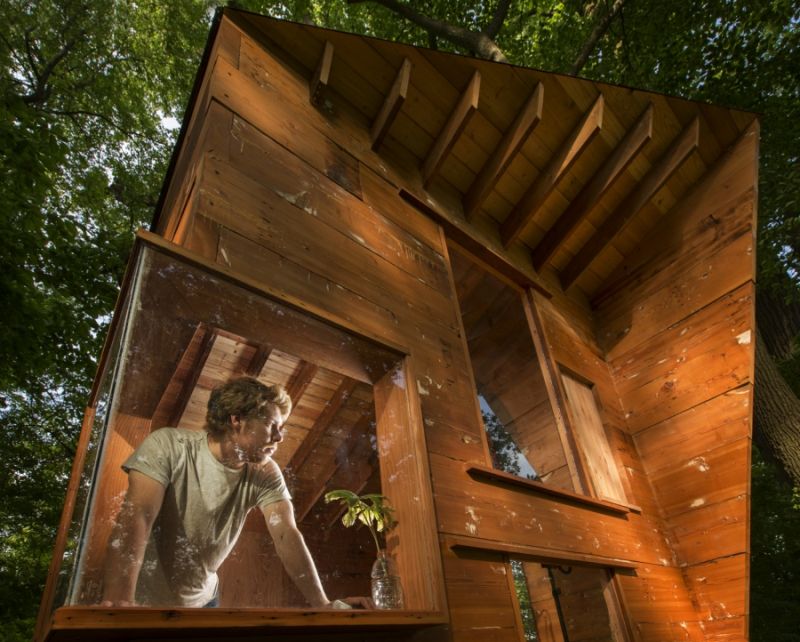 Via: TheDaily