Beirut-based Studio Caramel has created the nostalgic Highliner bar cart for Joy Mardini Design Gallery for storing and serving alcohol. This portable retro-style bar cart can move around easily on its four wheels and also has a very easy handling.
Its purpose is to store the spirit at the lower level and serve alcohol guests at home parties or a small get-together. It comes in various wood and metal finishes, including Walnut wood, French oak wood, steel, and a touch of brass. The big rotating wheels come in a vibrant hue to add lively and contemporary touch to the classic design.
The portable bar cart first came into existence in the 1940s. As the 20th century passed, the bar serving cart was replaced by built-in wet bars, and later plastic coolers and pre-mixed drinks took over. But with this classic design, Studio Caramel has brought back the age-old liquor serving bar carts to the modern world.
Like fashion, cars, and style – the old bar carts have made a grand comeback with Highliner – that's everything from chic to practical. All upper parts in perforated steel are removable with the help of magnets that keep them steady when fixed. One can remove the upper parts for cleaning, and ensuring the object lasts for a lifetime with proper maintenance.
Although there's no word on its pricing and availability, it would definitely be a great addition to modern home settings. For more information, visit the studio's official website.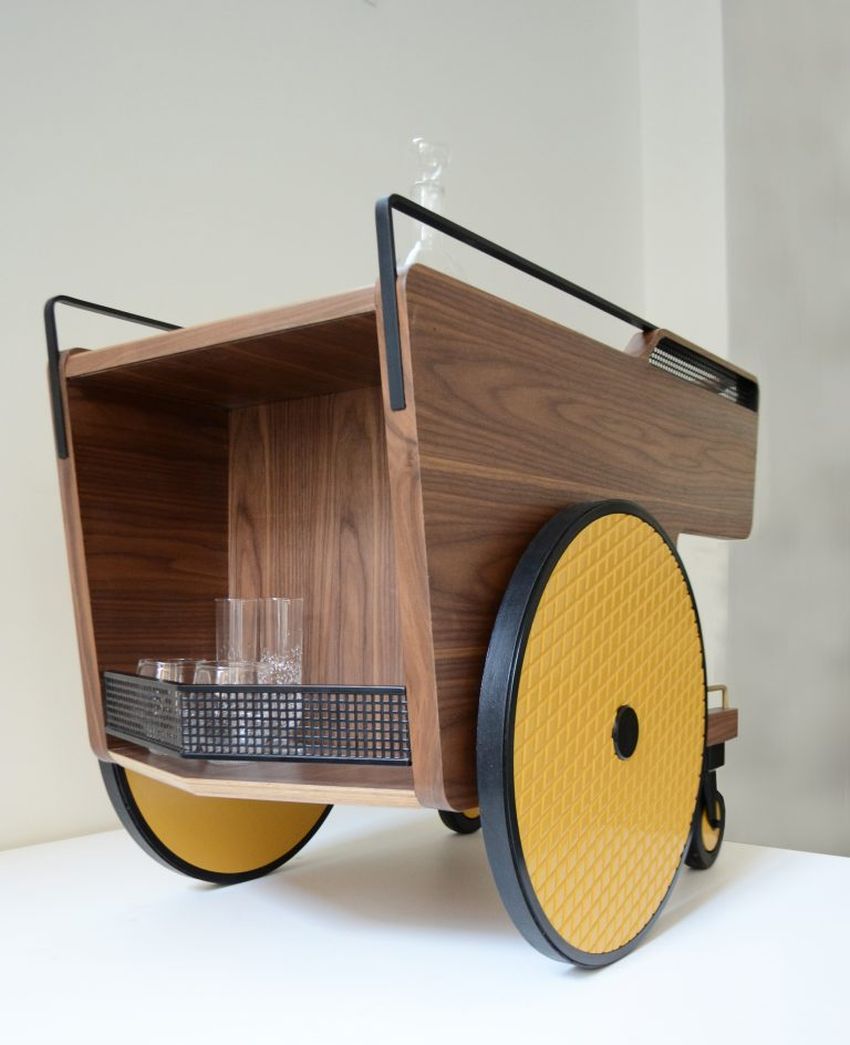 Image: Studio Caramel