Adding a new fundamental value in an old barn, the Belgium-based firm Studio Farris Architects has cleverly transformed a stable into a space-saving contemporary office. The project that was completed in May 2016, boasts meeting room, library and a resting/reading room.
Restoring the original appearance of the building, the stable is added with some new opening that brings in more light and makes it appear spacious. Strategically designed, instead of adding a second floor, the studio has used self-governing furniture objects that also links office with the original essence of farm and rural areas.
However, the highlight in this stable turned office is the placement of stacked wooden beams that not only transforms the space but brings in functionality too. Positioned and stacked in a way the wooden beams not only removes the requirement of adding second floor, but also acts like a shelving unit, seating area and staircase.
Leading to an elevated office, the wooden beams also create additional workspace area, making sure that every space inside the old barn  is functional than it was earlier. Minimally designed, the stable explores both surroundings and cultural heritage, giving an old building the chance to be used again.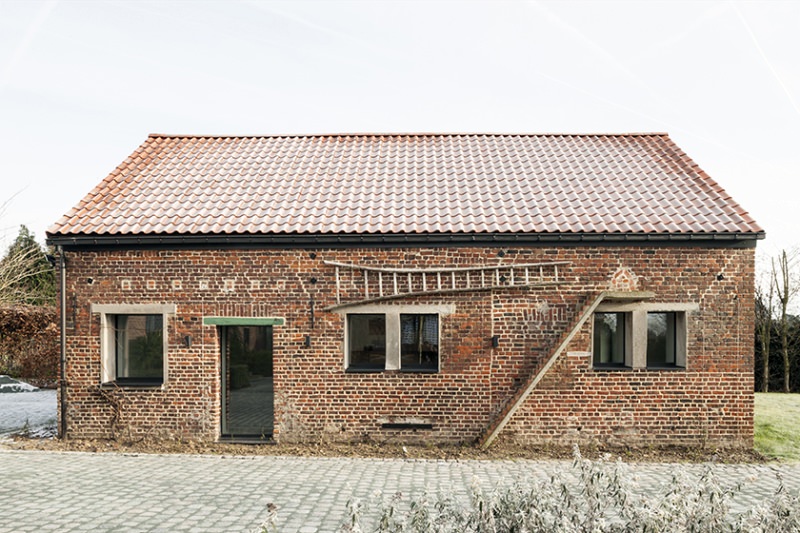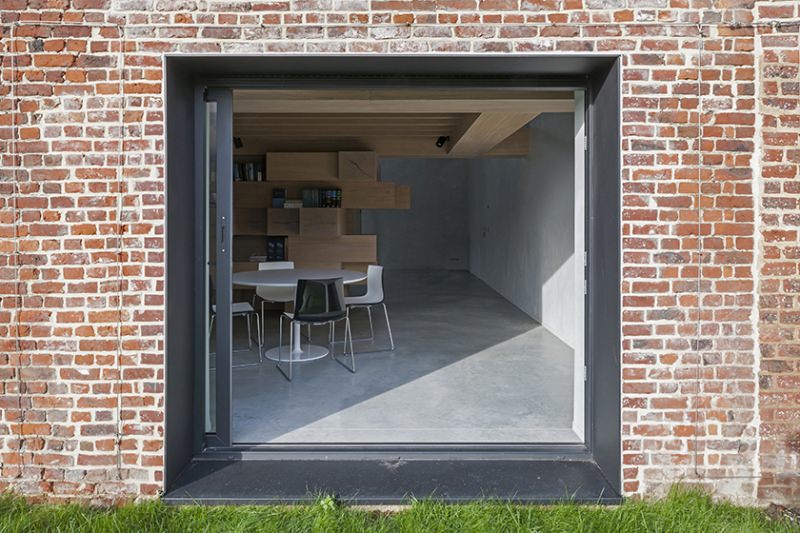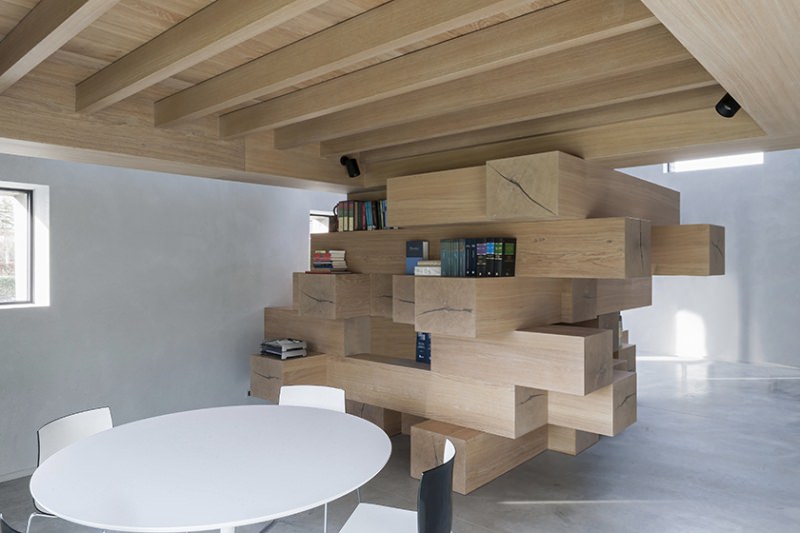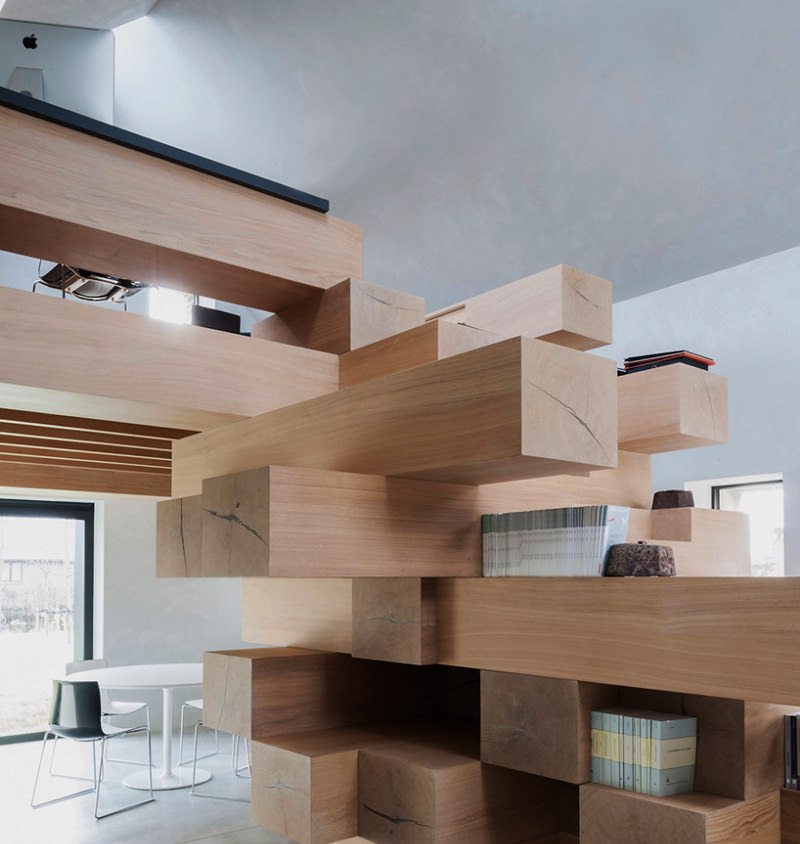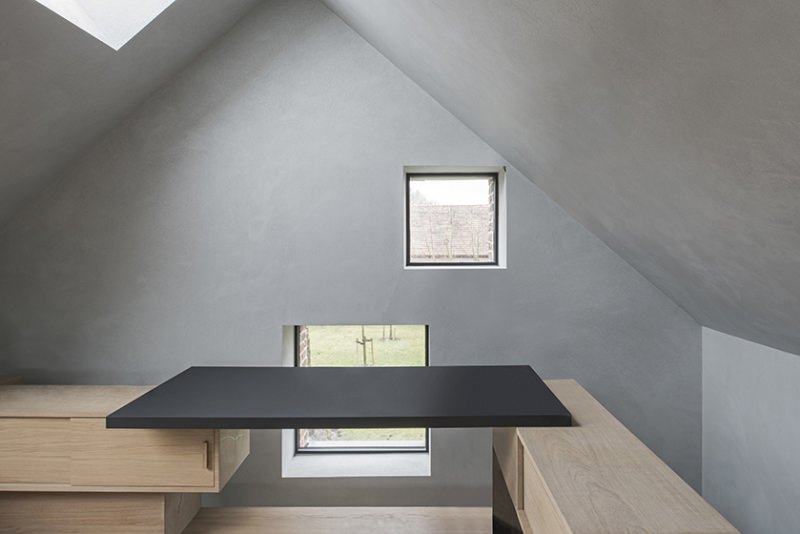 Via: DesignBoom