Canada-based Studio North has recently built a tiny A-frame shed in a woody location in British Columbia, Canada that can accommodate two people. Dubbed as Birdhut, it features a unique shingled façade with twelve specially-designed birdhouses for different kinds of local birds in the mountains of the Columbia Valley, British Columbia. The idea is to invite the nearby birds to your place, so that you can spend some time with these free wild birds.
This 100-square-foot A-frame shed suspends 9-feet above the ground on a cross base made of two wooden stilts. It uses reclaimed wood planks for cladding and the main structure, while semi-transparent polycarbonate panels are used for roof. The transparent roof helps in maintaining the temperature passively with sunlight and the circular window hatch ensures ventilation. On the inside, there is sleeping space for two and some tiny shelves for planters. Most interestingly, there are twenty birdhouse openings all over the front façade to encourage birds to come in the hut.
Also Read: Land Rover and Lumo Arkitekter design tiny cabin for arctic campers
There's a bridge connecting the Birdhut to the hillside, and a stone path leading down to a natural spring and campfire. Though, this tiny hut has no amenities, it can be used as to get some peace, while connecting with nature. Of course, this nature-inspired accommodation gives us an innovative way to have an eye into life of wild birds but it might also be dangerous and messy, living in such proximity with birds.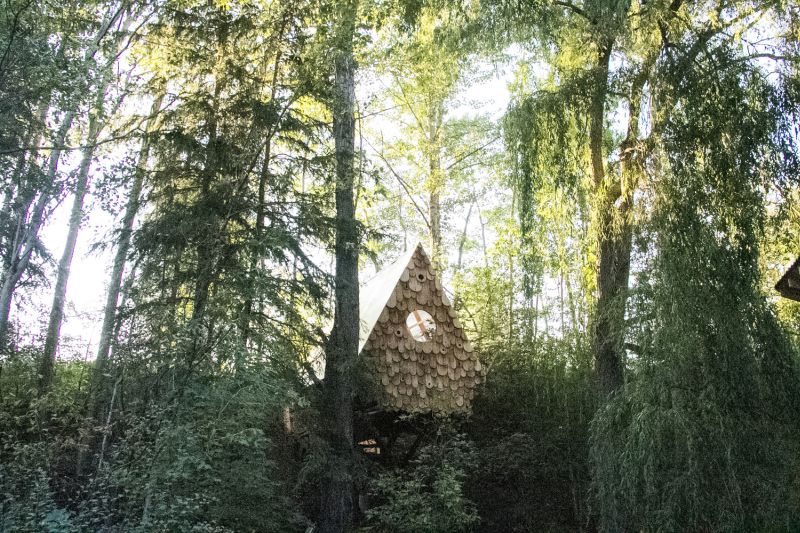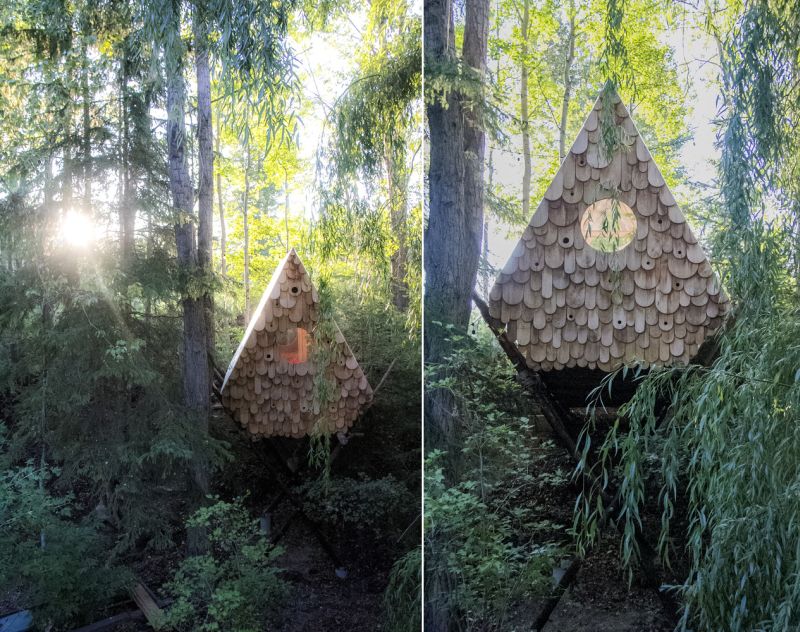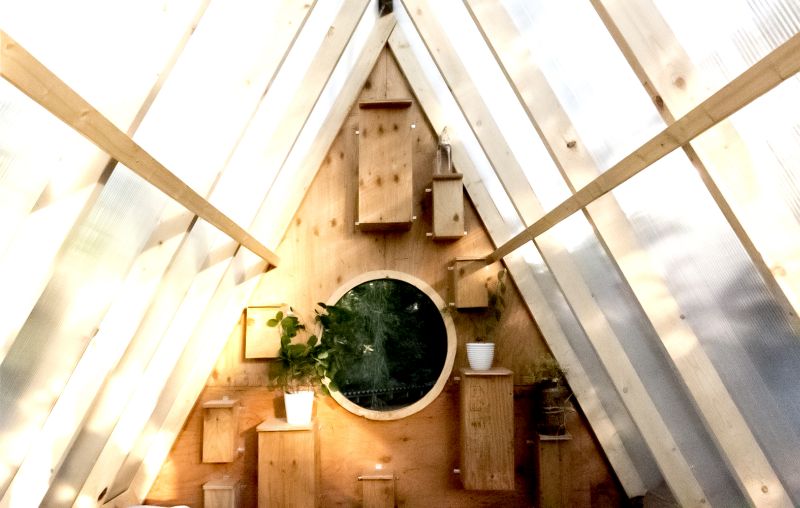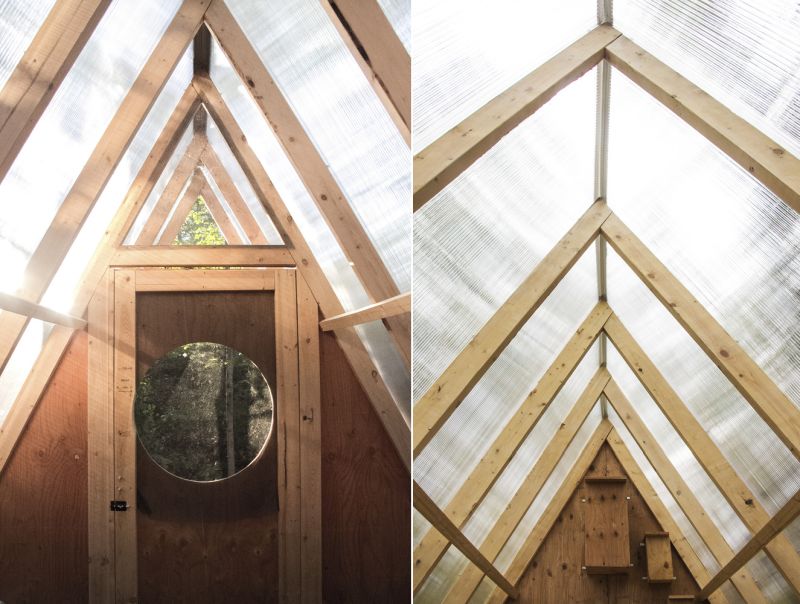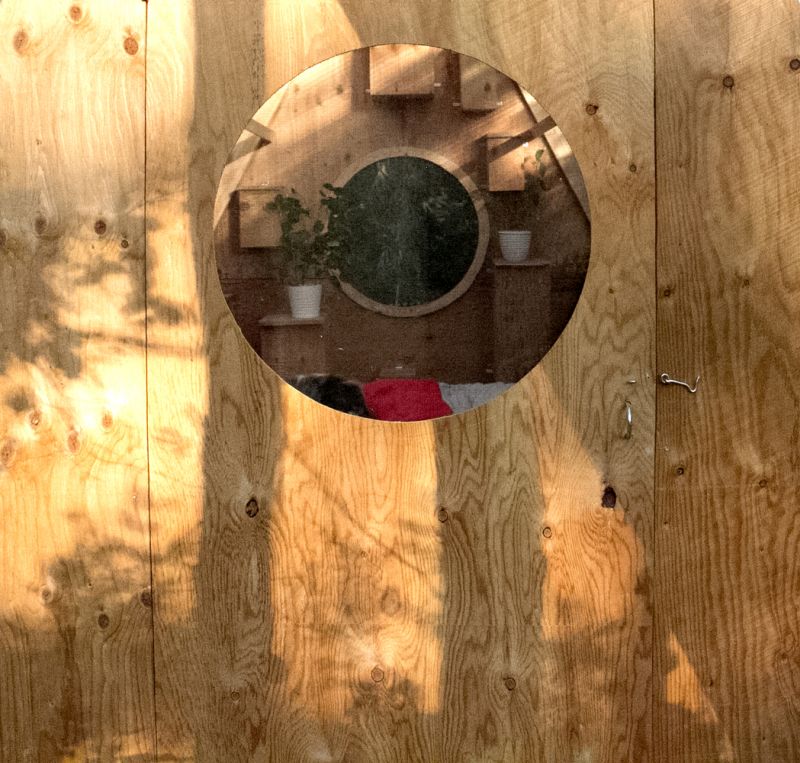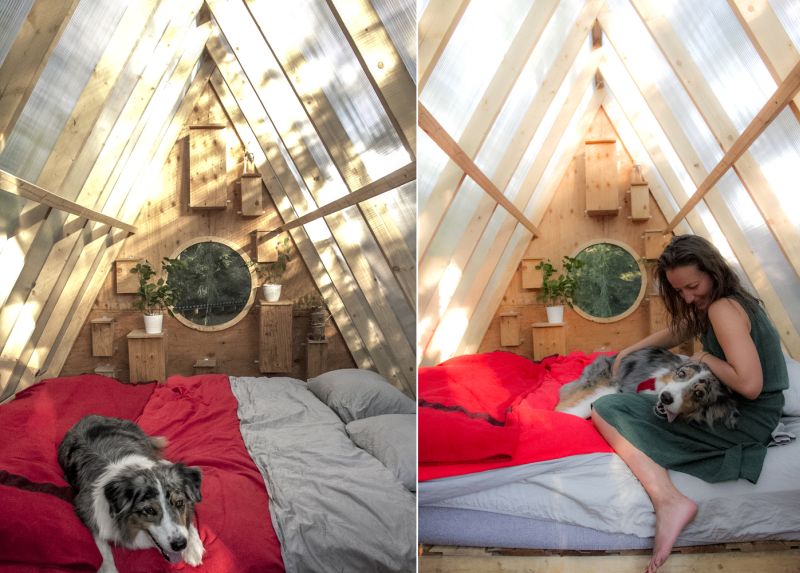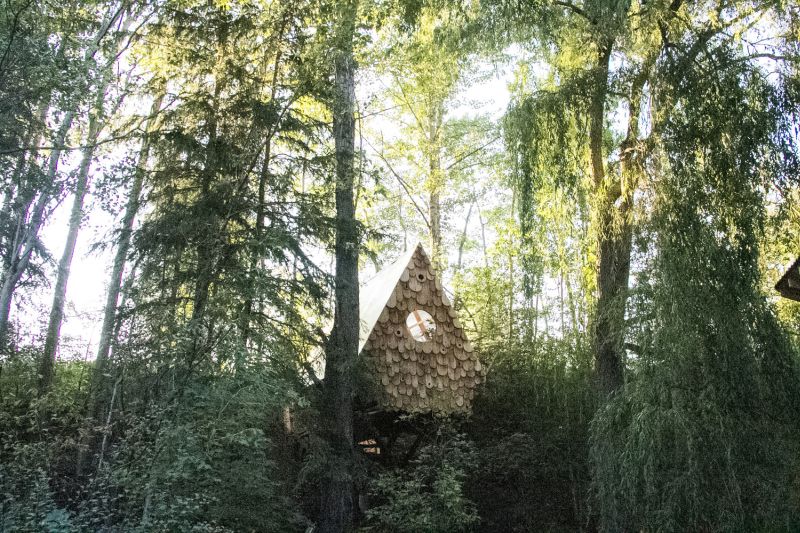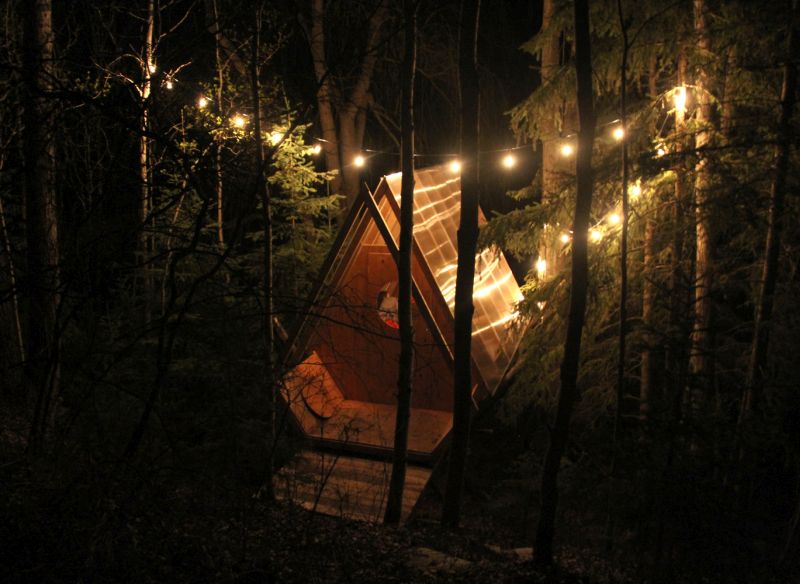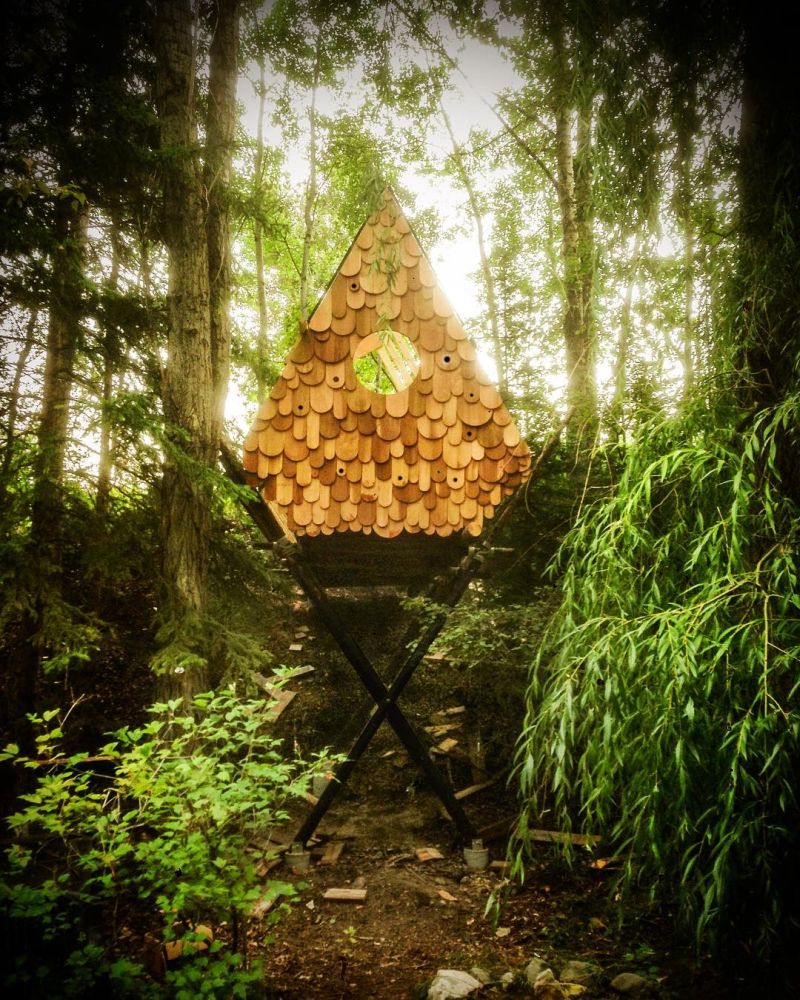 Via: ArchDaily