This playful workspace with hints of bright colors was once an industrial factory in Bushwick, Brooklyn. However, New York based architectural and design studio STUDIOSC has brilliantly converted this abandoned factory into a lively modern co-working office. Due to its vibrant interior, the office becomes a cheerful working space, breaking monotony of usual office environment.
The 10,000-square-feet ground floor factory space was constructed using reclaimed materials such as old OSB boards, which were used to build kitchen dividing beam, back mosaic wall, reception desk and entry ceiling. Some rustic elements of the former Brooklyn factory were retained for giving chic industrial appearance to the entire office area.
Old exterior windows of the factory were replaced to create dividing walls. These industrial-style windows also double as interior light sources in the main open desk and conference room area. On the other hand, few colors are splashed into the interior of recreational area for killing boredom as well as relaxing minds of employees. The architects have done a commendable job by turning this discarded building into a refreshing co-working space.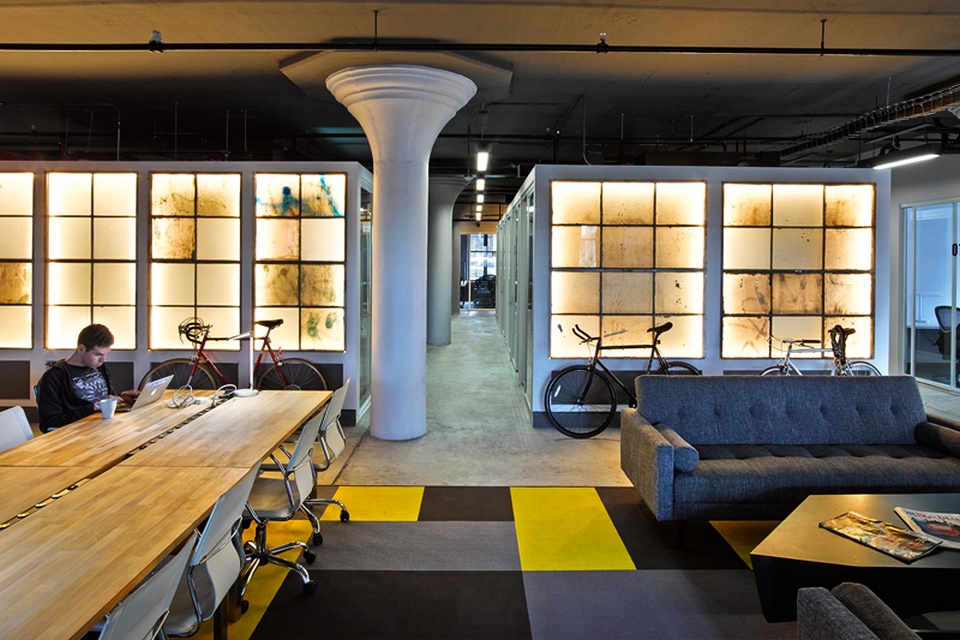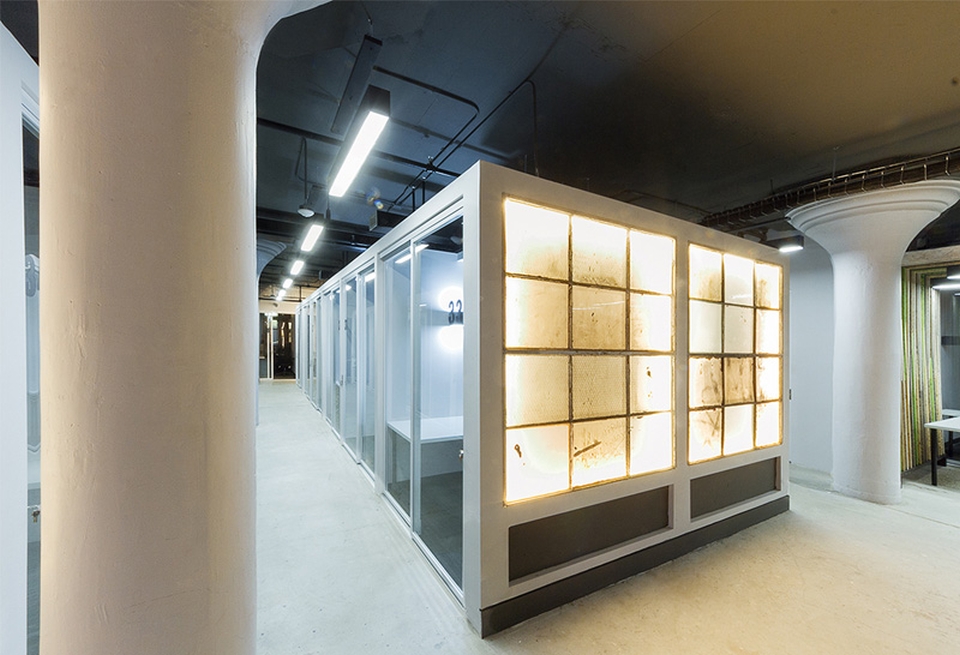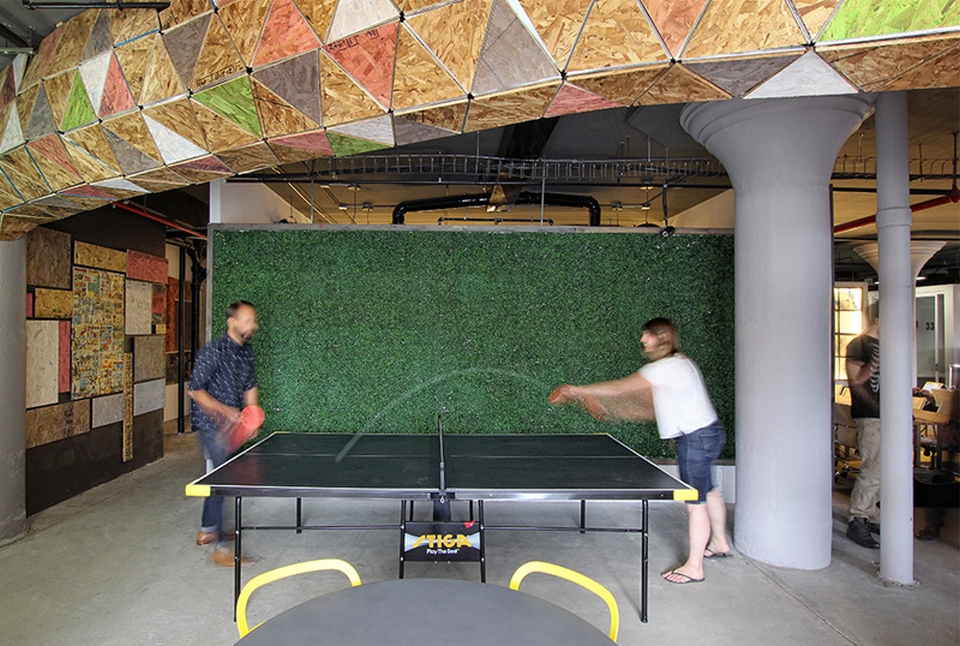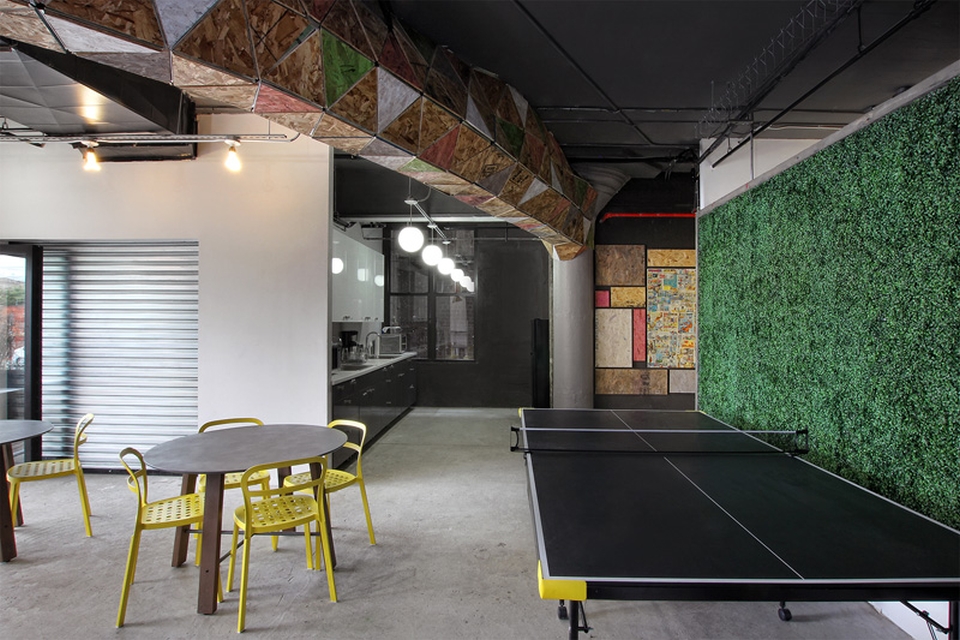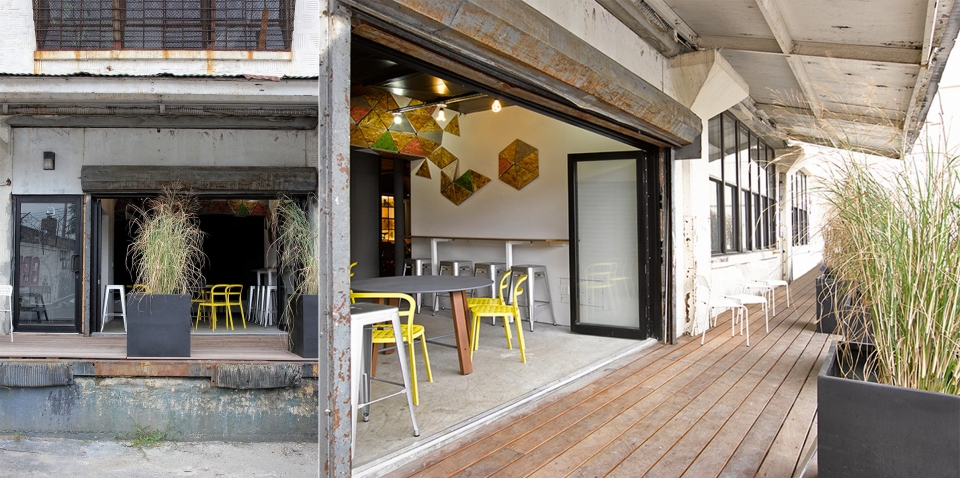 Credit: Contemporist