Table lamps are great to brighten your homes stylishly. They not only create alluring ambiance, but also become trendy home decoration elements. France-based Mazine workshop collaborated with Passionate Artisans to create such functional home décor pieces. Following a similar phenomenon, the designer studio reached out to Atelier JP Auneau for creating a wonderful table lamp series called 'Twig'. All lamps of this collection are crafted from concrete and oak/beech wood to emerge as a illuminating centerpiece for homes.
Twig table lamp is designed a bit like Poplar and Acrylic Stacklamp by Paisley Garbage. There are wooden twigs stacked all round the 40W LED bulb that is incorporated in the concrete base. When light is turned on, the table lamp creates pleasing patterns to illuminate the space uniquely, and while it is idle, multiple rustic wooden twigs display it as a small decor piece.
You can use it for setting up perfect luminescence during dinner or place it in your bedroom for adding stylishness and sophistication to the space. Twig lamps can be bought from company's outlet in Kitchens JP Auneau Paris and Miramont-de-Guyenne.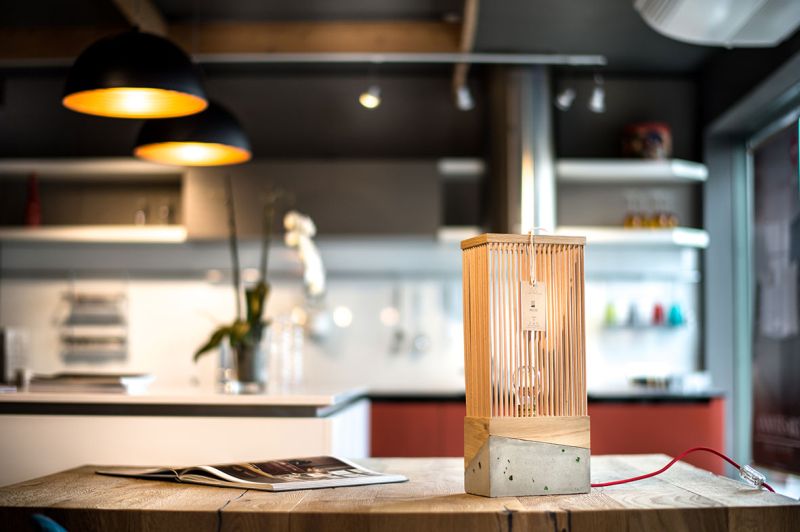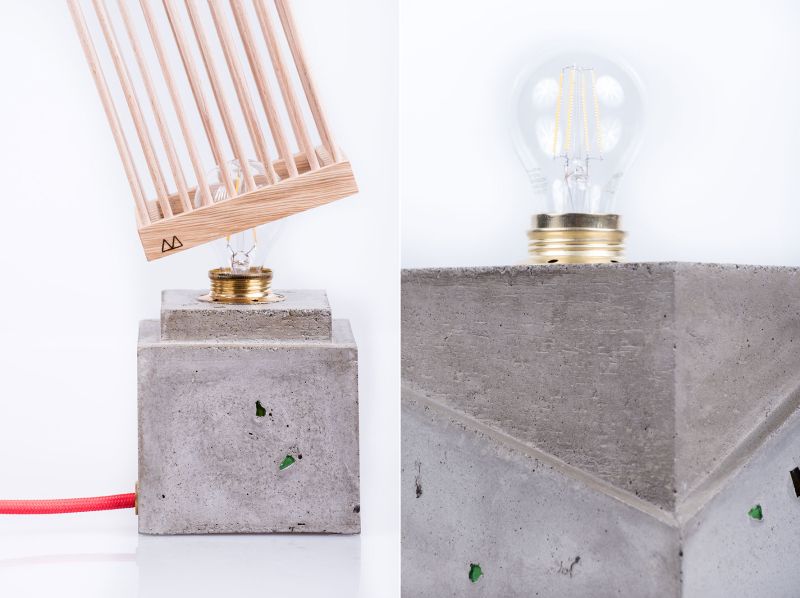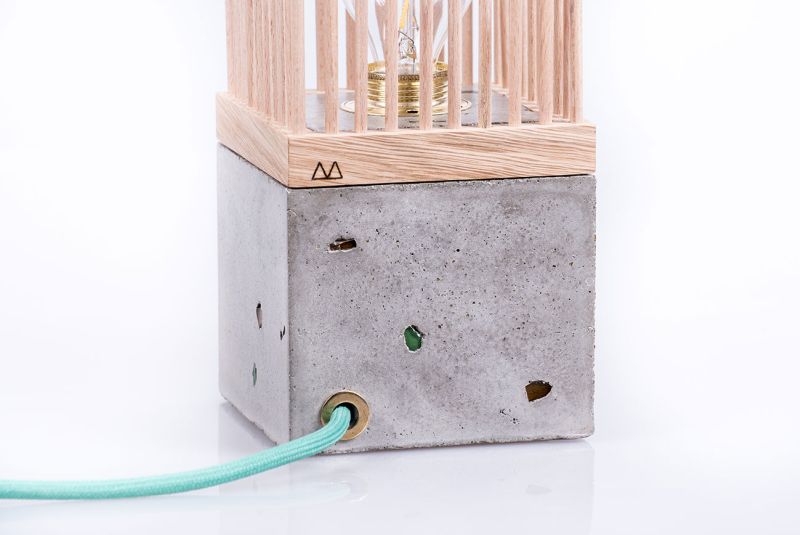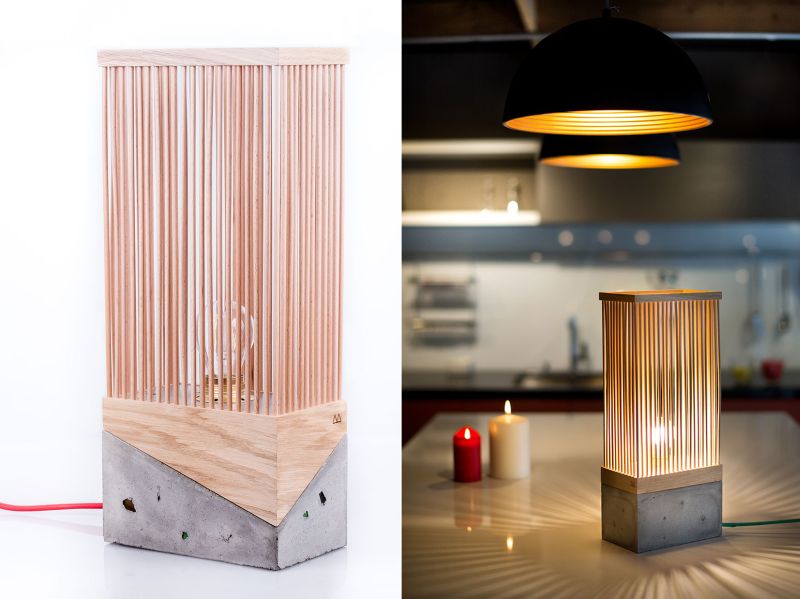 Via: BlogEspritDesign