This is the time of the year when you'd ideally be neck-deep in Halloween decorations and everything around would be screaming the same theme, but here is a beautiful and eco-friendly trend catching up on the internet – and it has got nothing to do with Halloween. People are raving about succulent Christmas trees even though the festival is still three months away. This holiday décor tradition has been followed for years but this time it's garnering immense fanfare.
Succulent Christmas trees can be a cheerful, living centerpiece at home. As succulents can live on less water, they can stay green through the entire length of the holiday season. Thus people love to experiment with these plants and add to the Christmas cheers.
Using succulents to make a Christmas tree is no rocket science – it's easy – and you can even find various articles/howtos on the process of making Succulent Christmas trees. If you are not a DIY type, these festive Christmas trees are also available online through Etsy. Take for example the TerracottaCornerFL Etsy shop that offers Succulent Christmas tree decked with nearly 25 Echeverias.
Another shop named BrookesRosettes offers vibrant Christmas trees made of succulents and colored pine cones. There is also SucculentArtworks that adds shimmering grapevine to make the trees more interesting and visually appealing. Some more notable Etsy shops dealing out Succulent trees include RileysOasis, TheSavvySucculents, and SoCalSucculentsCA.
Also Read: People are Ditching Real Trees for the Ladder Christmas Trees
Succulent Christmas trees require minimum maintenance and can bring festive cheer to any interior setting. There will be no shedding but you would be required to spray water on them once a fortnight to keep them fresh for long.
These Christmas trees will look gorgeous on the fireplace mantel, on a shelf, or table. You can keep them up for the entire holiday season. And, once the big day is over, you pull all the succulents out and plant them in smaller pots to grow them for next Christmas.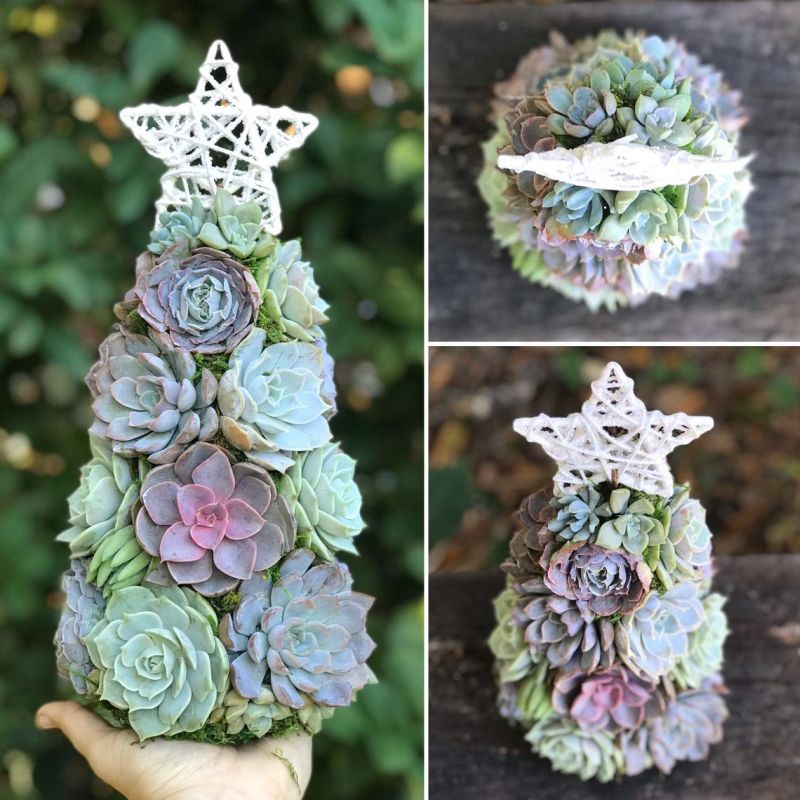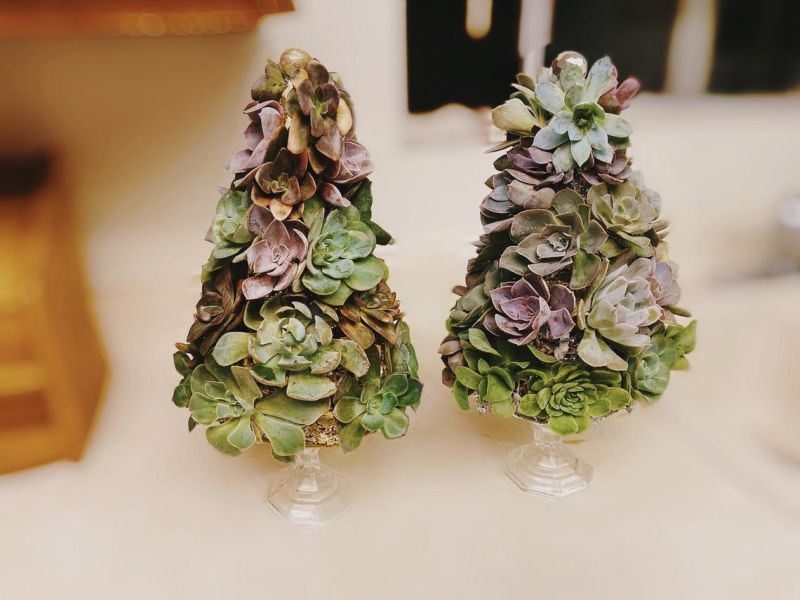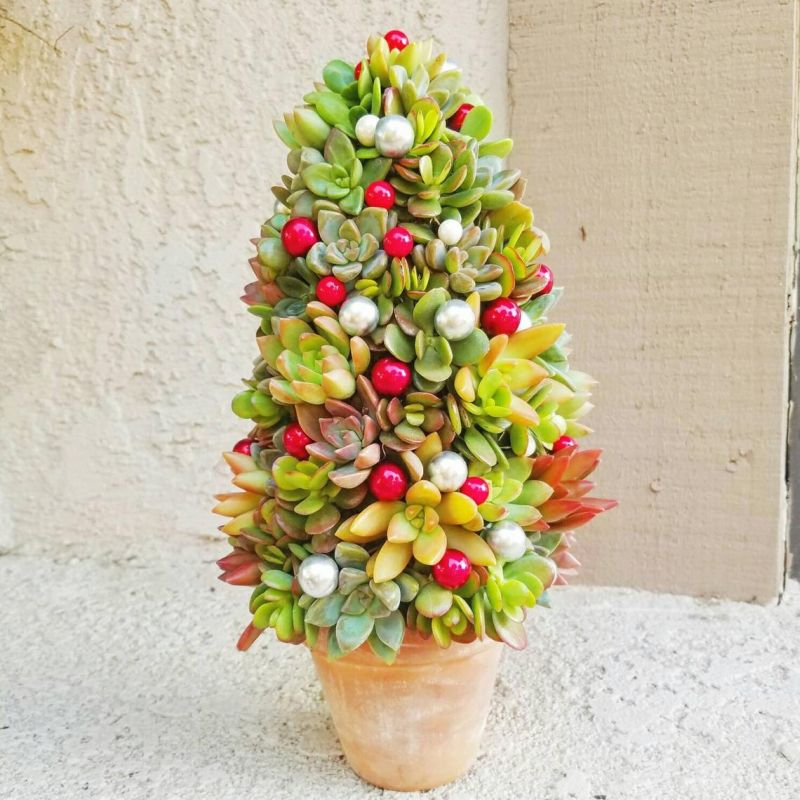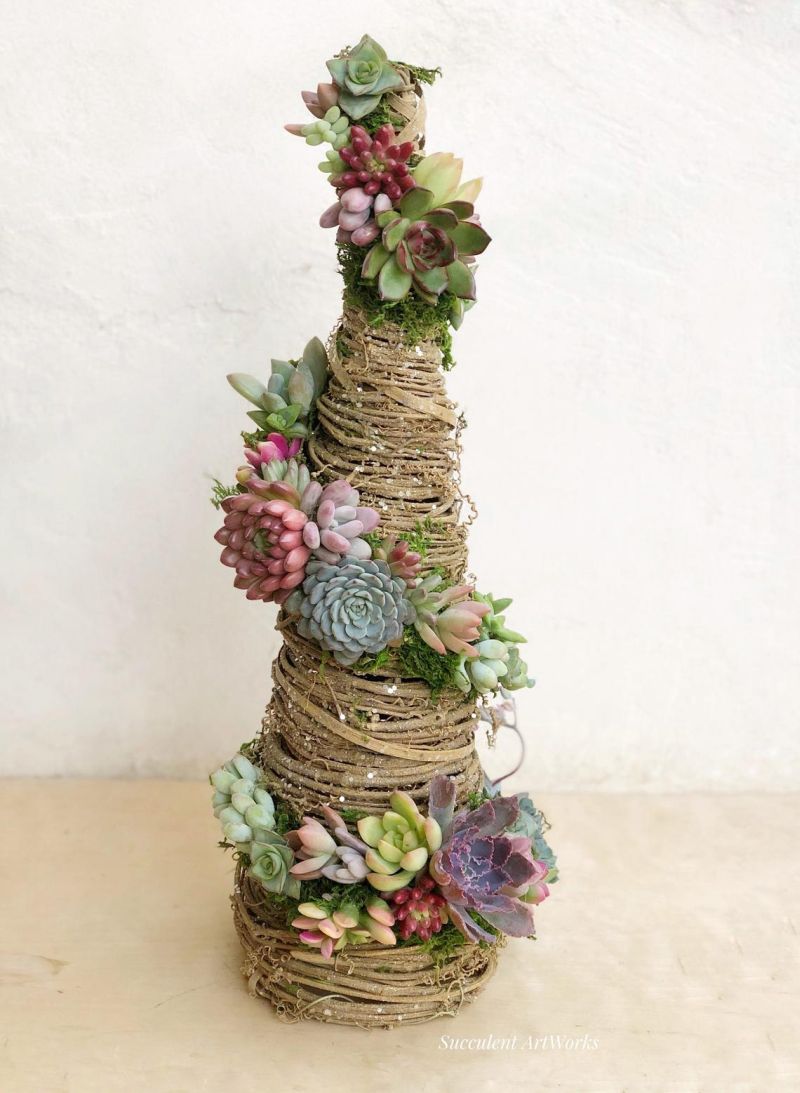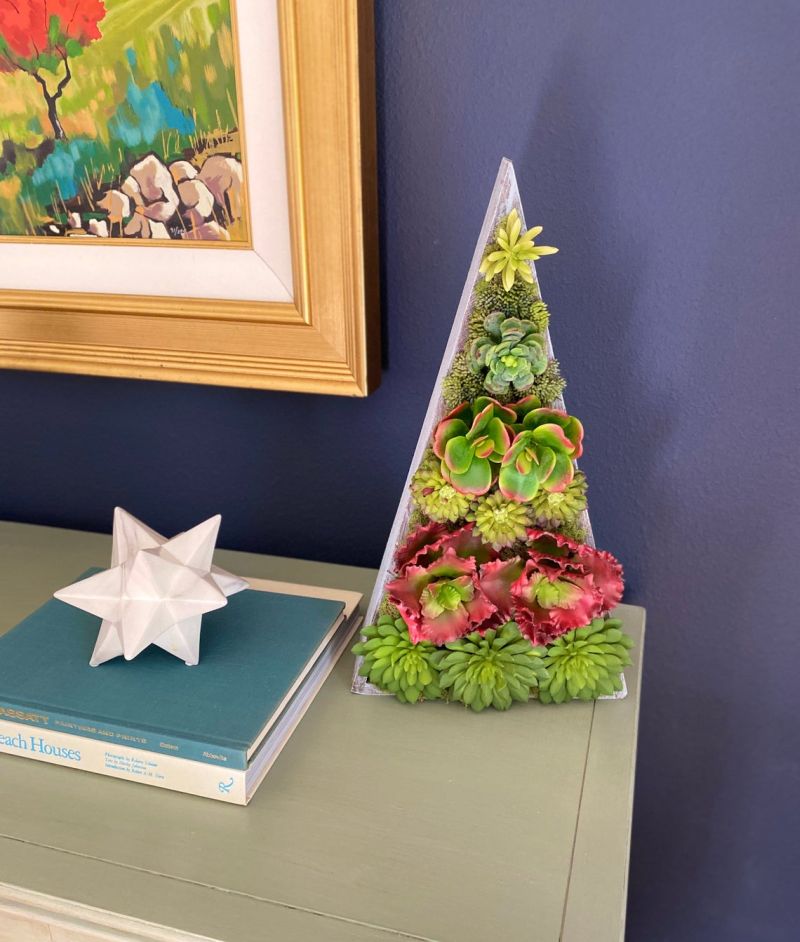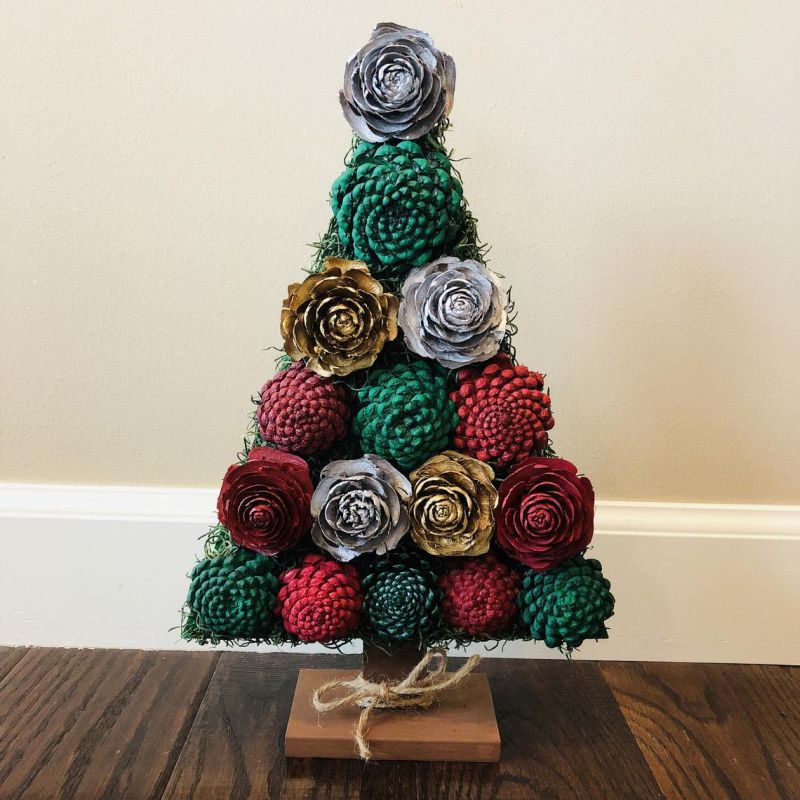 More Succulent Christmas Tree ideas to steal from Instagram
View this post on Instagram
View this post on Instagram
View this post on Instagram
View this post on Instagram
View this post on Instagram