The folks at Suck UK often come up with clever creations for adorable kitties. If you're a cat owner and looking for a funky yet practical playhouse for your feline, you must check out some of these amazing cardboard creations by these creative geniuses.
From planes to tanks to DJ decks to scratch laptops – they have designed some of the coolest accessories to impress your furry friends.
Suck UK usually uses sustainable cardboard to create these cat-friendly vehicles and playhouses. Each piece has been created keeping in mind the playful instincts of a cat as well as to match with your home decor.
Made by folding cardboard pieces, each unit can be assembled without tape or glue. Moreover, each cat playhouse comes with an instruction manual to help you with the construction process.
Have a look at some of the wacky creations that your cat would simply adore.
# Kitty Cab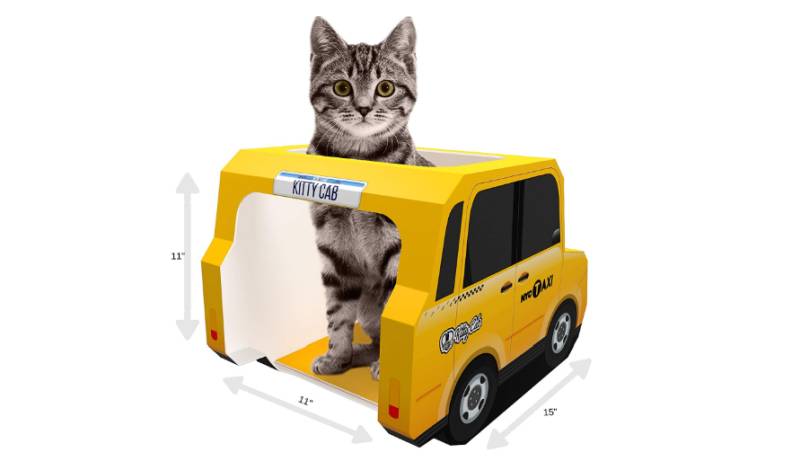 Buy: $25
# Fire Engine House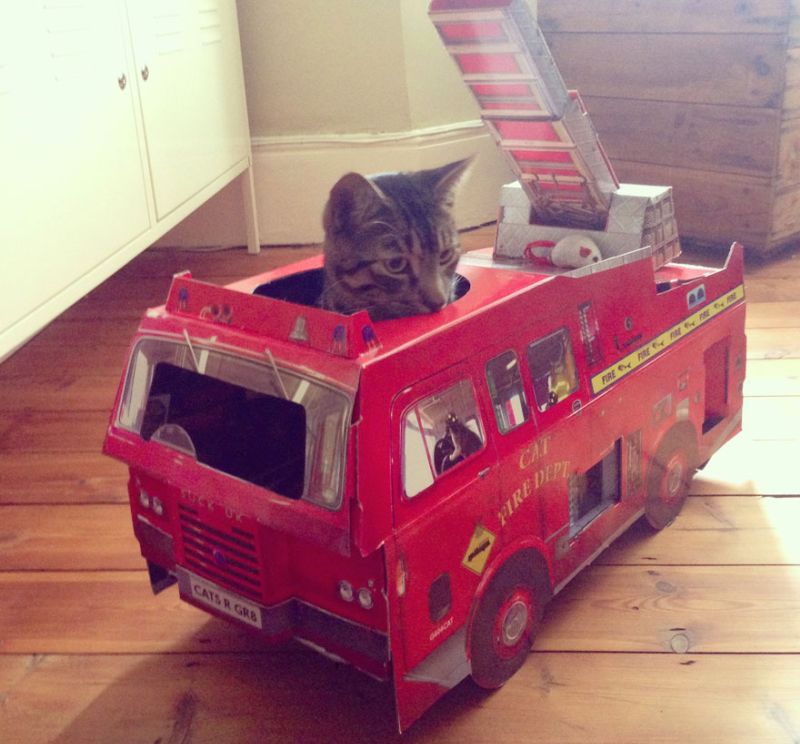 # Catillac House|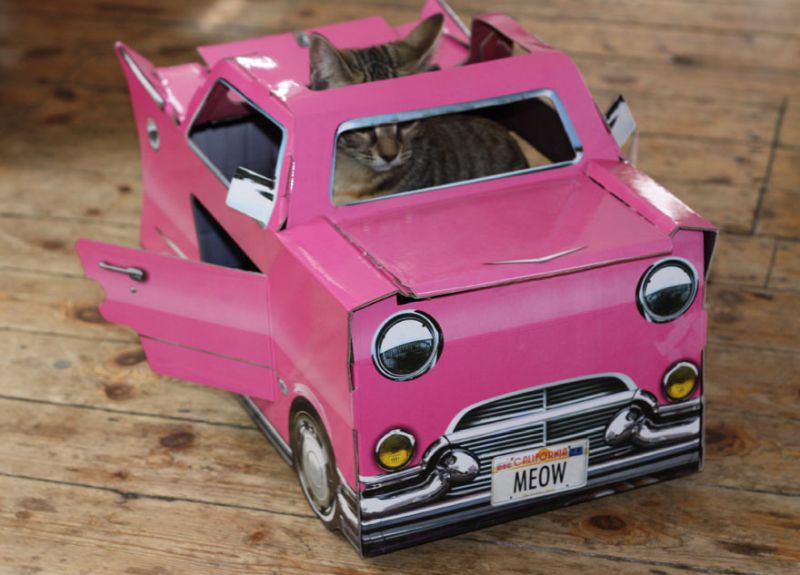 # Cabin
# Scratching DJ Deck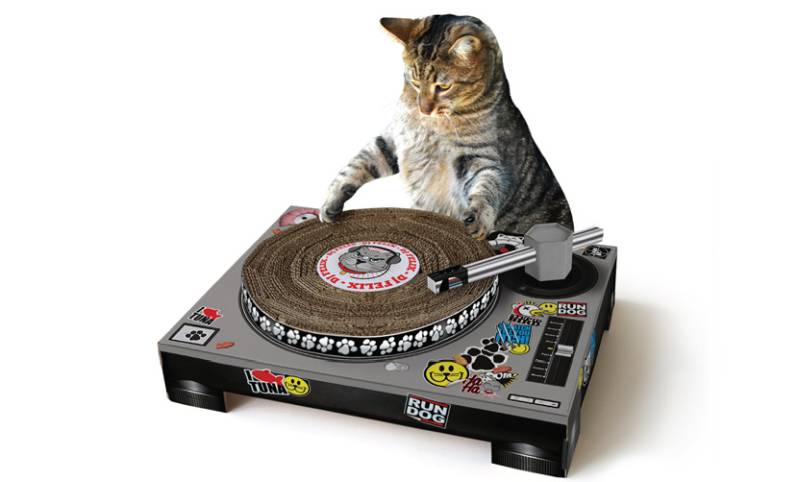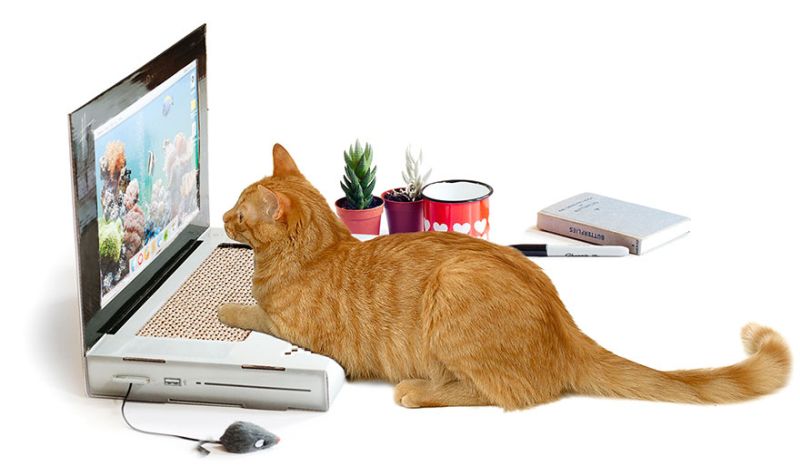 # Kitty Teepee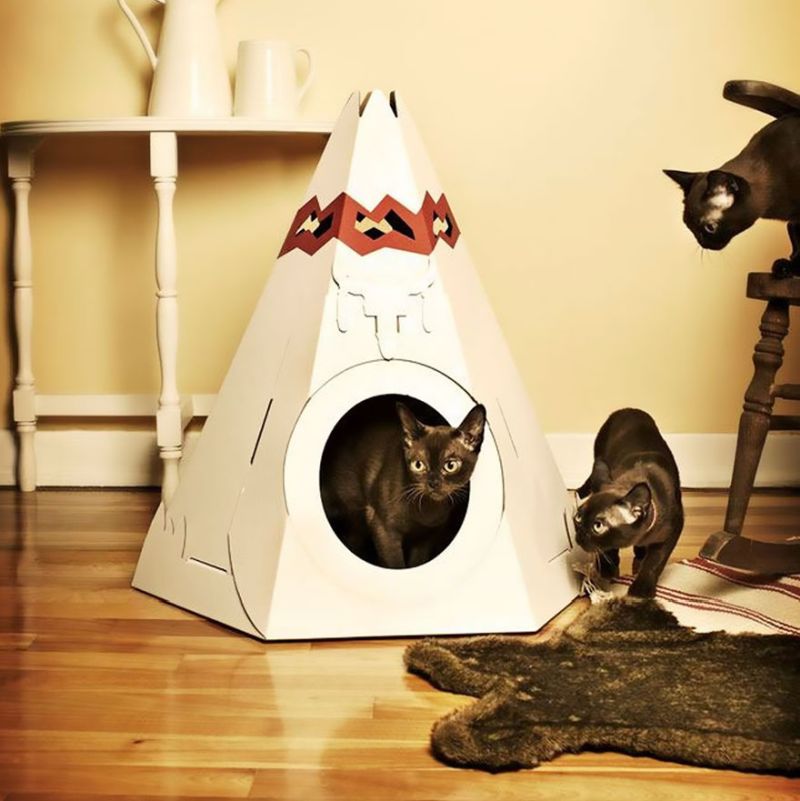 # Tank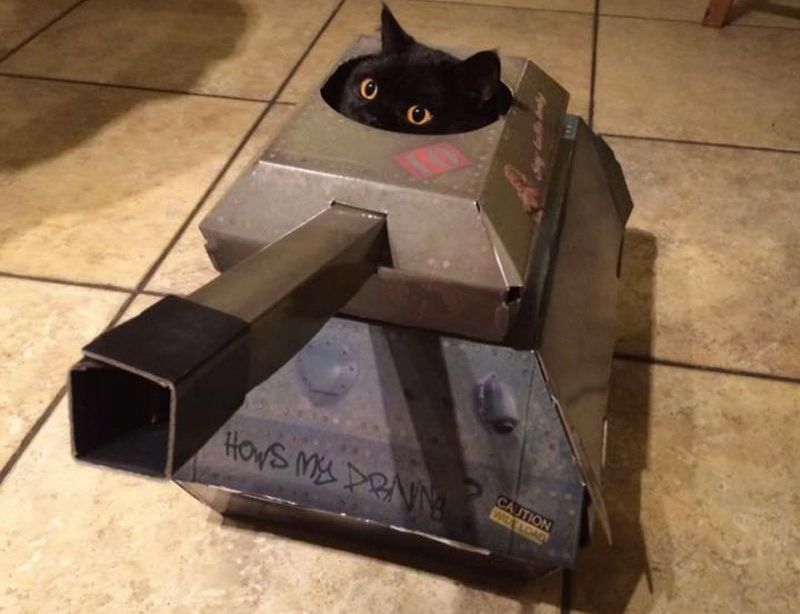 Via: BoredPanda