37-year-old British chef, Andy Kelly has created a collection of edible Star Wars confections ranging from parfait-filled Millennium Falcon to chocolate Han Solo. The chef has beautifully turned his love for Star Wars into delicious sweet treats that are likely to enchant anyone who encounter them.
Rather than carbonite and metallic elements, these edibles creations are made with handful of mouth-watering ingredients, making them too good to eat. Some of the palatable sci-fi puddings created by Andy are a gin and tonic lightsaber, a parfait-filled Millennium Falcon, a chocolaty Han Solo.
Each creation looks like a striking work of art, including the pictured icy vanilla parfait Millennium Falcon. The incredible Star Wars-themed food art has drawn film lovers from all around the world, craving to have a bite of these delicious sugary treats.
Sweet-toothed customers are literally flocking over these sci-fi puddings. All these painstakingly delicious confections come with a price range varying from £10 to £150 (approx. US $14 to $213). So, those who absolutely love Star Wars can extent their lover for the franchise in form of chocolaty and sugary treats.
It is a true dedication to Star Wars: The Force Awakens. May the 'fork' be with you, and these edible Star Wars confections on your desk to satisfy your sweet tooth.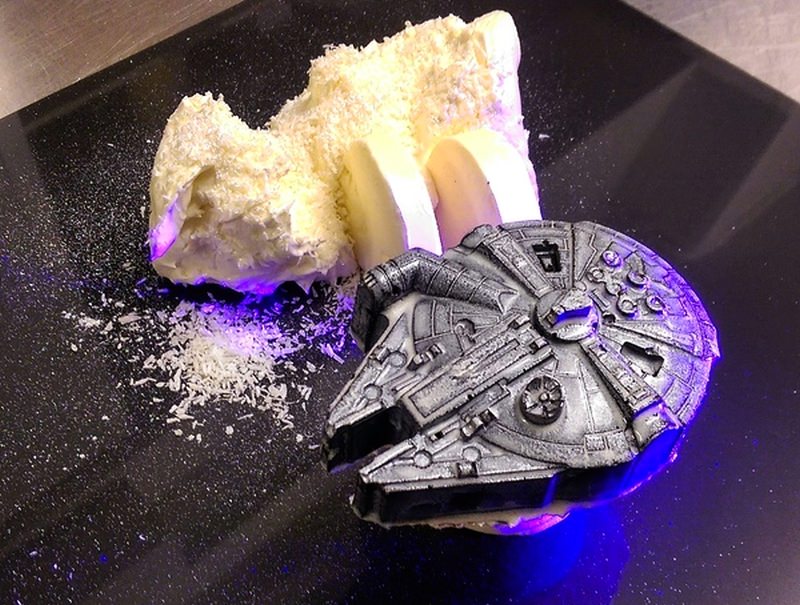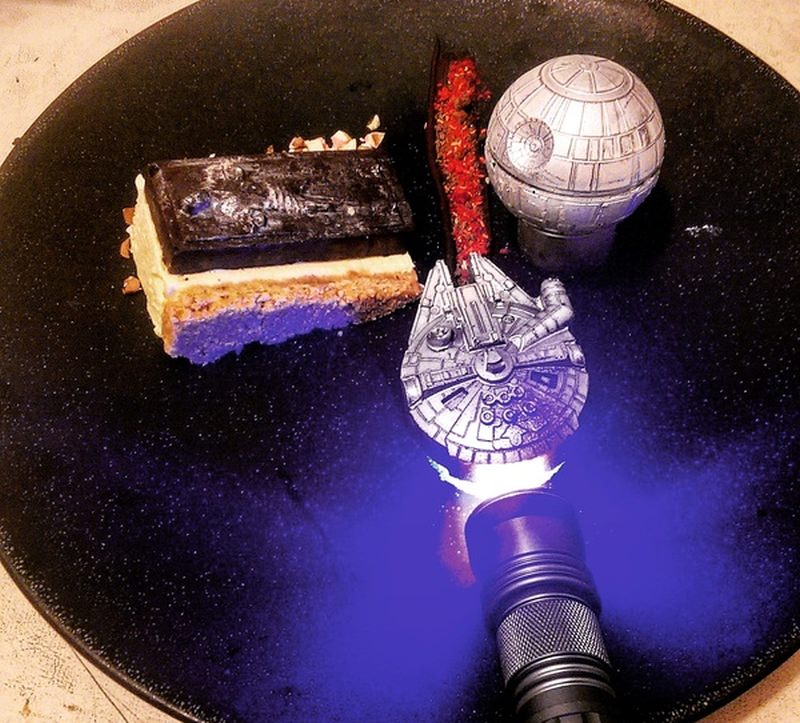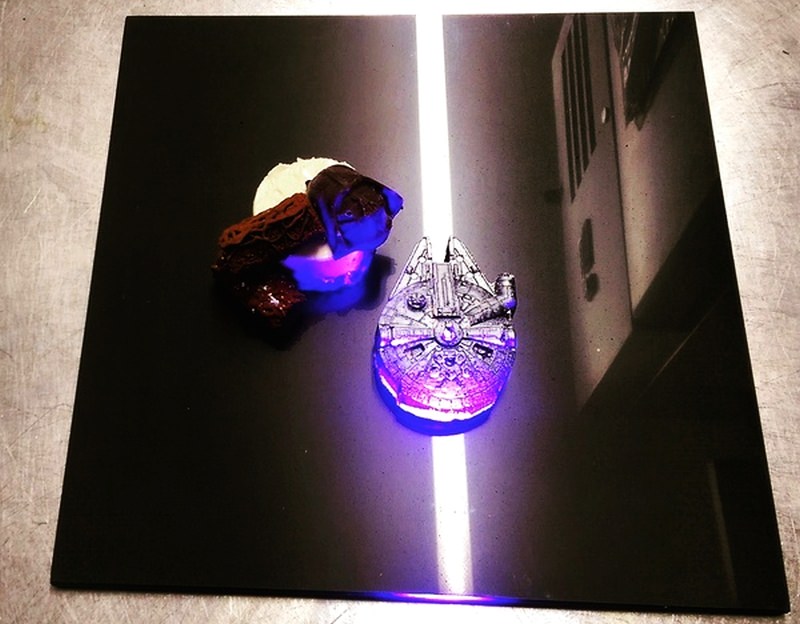 Via: Metro